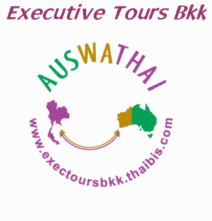 A Joint venture project with SME Thailand and West Australia.
The challenge to develop a Joint venture project between 2 Countries (Culture and Languages) using Volunteers is "special" (what the). We base our work on these 
principles
 with exception to recognise Commercial and Corporate (big spenders)... such is life 
SPONSORS
Project: Thaibis > Present a practical Directory of Hospitality and Tourism to links SME Bangkok.
Models > Aussie Exec Tours Bangkok host guests, exhaust their patience with surveys and develops resources