About
Shopping In Bangkok: 10 Awesome Markets You Can't-Miss On Your Next Trip 
The best way to experience an energetic city like Bangkok is to visit the local markets. Whether you're looking for a night market in Bangkok or more authentic experiences like floating markets and train markets, you'll definitely find a treasure trove of street food, cheap clothes and collectable antiques!
awesome markets in Bangkok so you can make the most out of your baht 😍
ASIATIQUE The Riverfront
ASIATIQUE The Riverfront feels like a rebirth of the old Suan Lam Night Market that used to reside by the Chao Phraya River. Akin to a retail boulevard, ASIATIQUE is widely labelled as a modern street market complete with a massive Ferris wheel.
Open in the evenings, catch similar street market favourites from summer dresses to quirky knick-knacks. Then again, there's no harm in spending some bahts at the popular Naraya store where floral bags and pouches are aplenty.
If you're hungry, swing by Champion Kebab kiosk for their selections of chicken or beef kebab. To finish off with something sweet, order a serving of their authentic Turkish ice cream 😋
Tip: Our readers have shared with us that there are halal food stalls along Charoen Krung Rd, which is only a short walk away from Asiatique. There's even a mosque! Head out to the road from Asiatique and turn right on to Charoen Krung Road for some halal street food 
Opening Hours: Open daily; 11am-12am
Address: 2194 Charoenkrung Road, Wat Prayakrai District, Bangkor Laem, Bangkok.
Directions: Take the BTS to Saphan Taksin Station and follow the signs to Asiatique's shuttle boat that will take you directly to the entrance for free (service hour is 5-10.45PM).
---
---
Palladium Night Market
Located right outside the Palladium Shopping Mall in Pratunam, the Palladium Night Market is a small street market that opens late.
Although it's smaller in scale than most night markets in Bangkok, its compactness helps you find what you need fast! Not to mention that the prices here are kept affordable too.
Credit: Palladium Night Market Pratunam on Facebook
 Those of you with kids or buying t-shirts and clothes for the young ones, you'd be happy to know that the market has plenty of stalls selling kids' clothes too. You can also find your usual street market items like printed tees, handmade crafts, slippers, sandals and so on. 
Opening hours: Mon-Sun; 10am-8pm
Address: 487 Phetchaburi Rd, Khwaeng Makkasan, Khet Ratchathewi, Krung Thep Maha Nakhon 10400, Thailand
---
 Chatuchak Weekend Market
Anyone who has travelled to Bangkok would agree that Chatuchak Weekend Market is a fantastic representation of a street market fiasco.
Crowned as Thailand's largest, it boasts a labyrinth of 8,000 booths complete with a floor-to-ceiling display of daytime and evening dresses, homegrown clothing labels, knock-off handbags and quirky ceramics - just to name a few.
 Despite its maze-like layout, Chatuchak is surprisingly easy to navigate. However, with a weekend crowd of 200,000, it's easy to lose sight of your shopping companions. Set up a meeting point like the Clock Tower that is smack in the middle of the street market. Our guide to Chatuchak Weekend Market will be just what you need to conquer the whole market!
For a quick refuel, there are a couple of Muslim-friendly eateries like Saman Islam (located in front of the Clock Tower) that offer everything from fragrant chicken biryani to tom yam or beef noodle soup. A lane away from Saman Islam is the rustic Kak Jak that serves up green curry fried rice, chicken spicy salad with rice and pad thai.
Tip: Light clothing and comfortable footwear are best advised when visiting this outdoor street market. To escape the mid-day heat, the best hour to visit is in the morning or late afternoon. For an even cooler and more relaxed atmosphere, head over to Chatuchak on Friday nights from 7pm to 2am (only sections 8-26 will be open).
Opening Hours: Sat-Sun; 9AM-6PM, Fri; 6PM-12AM, Wed-Thu; 7AM-6PM (plant section only)
Address: 587/10 Kamphaeng Phet 2 Road, Chatuchak, Bangkok.
Directions : Chatuchak is located adjacent to the Kamphaengphet MRT Station. It's also a 5-minute walk from Mo Chit Skytrain BTS Station and Suan Chatuchak (Chatuchak Park) MRT Station. For buses to Chatuchak Weekend Market, refer to this link
---
Pratunam Market
While the city is still asleep, Pratunam Market is already wide awake at the intersection of Ratchaprarop and Phetchaburi Roads. As early as 4 am, local sellers would draw the shutters to pour out a variety of affordable clothes, handbags, shoes and accessories.
Credit: Wilson Ng on Facebook
Essentially a wholesale market, expect to see shop vendors and their heavy trolleys as they beeline the alleyway for the best deals. Follow their house rule: 'Buy more for better discounts' and be rewarded with yields like a casual blouse for only USD3!
Food-wise, Pratunam Market's close proximity to the Darul Aman Mosque means there are many halal restaurants to try along Petchburi Road.
If you're at the market early, take a seat at Farida Fatonee (497/5 Phetchaburi Road) for Muslim-friendly twists of Thai favourites such as pad thai, tom yam goong and a local thirst quencher, cha yen (Thai iced tea). Another go-to would be the Phayathai Kitchen  (68/63 Soi Phetchaburi 5) where local selections such as Thai curry noodles and mango spicy salad triumph their Western menu of steak and fries. 
Tip: Like most street markets in Bangkok, trying on apparel and getting a refund is not permitted. Here's a tip: bring a sample of your clothing to gauge whether the apparel you want fits you.
Opening Hours: 8am-8pm daily
Address: The intersection of Ratchaprarop and Phetchburi Roads, Ratchathewi, Bangkok.
Directions: Located opposite Baiyoke Sky Hotel, it's approximately a 6-minute walk or 2-minute drive from Ratchaprarop ARL Station.
tour page Pratunam Markets
---
Damnoen Saduak Floating Market
Located outside of downtown Bangkok, Damnoen Saduak Floating Market is a tourist favourite. While the market may not be as authentic as it used to be, Damnoen Saduak remains a unique tourist attraction that you have to experience at least once.
Bright and early, local vendors would row along the murky canals to entice visitors with an array of fresh fruits and vegetables on wooden boats. As the day reaches its peak, these boats are then shadowed by off-the-shelf souvenirs, Thailand-themed tees and handmade knickknacks.
Tip: Expect food and souvenirs with higher prices as well as tour guides/taxi drivers that charge an exorbitant fee. Arm your visit to Damnoen Saduak with thorough research on taxi and boat rates.  Check out our Bangkok insider guide  to find out how we got to Damnoen Saduak Floating Market by booking a tour through Klook!
Opening Hours: Mon-Sun; 7AM-3PM
Address: Damnoen Saduak District, Ratchaburi
Directions: Situated about 1-2 hours from the city, take the public bus 78 from Bangkok Southern Bus Terminal to Damnoen Saduak that departs every 40 minutes starting from 6am (50 baht per way). The bus stops about 1km away from the Damnoen Saduak Market where you need to grab a taxi, motorbike taxi or motorboat. Alternatively, you can catch a direct taxi to the market but do bargain firmly.
tour page Damnoen Saduak Floating Market
---
Pratunam Floating Night Market
If you're looking for a new spot to hang out for your next trip to Bangkok, look no further than the Pratunam Floating Night Market, the newest market in Bangkok!
Located right in the heart of Bangkok's busy shopping district of Pratunam, this is the perfect place to spend a relaxing night out. What's great about this market is that you can choose from an array of open-air restaurants and have a meal on one of their floating platforms 🤩 Sounds like an amazing idea to us!
Credit: Pratunam Floating Night Market on Facebook
 While the market is fairly new, do keep a lookout for halal or Muslim-owned stalls selling kebabs and even Thai food like pad thai, fried rice, grilled seafood and more. Just be sure to look out for halal signage! To make your dining experience even better, there are live performances at the market too. 
Opening hours: Mon-Sat; 7PM-12AM (closed on Sun)
Address: 1 Ratchaprasong Rd, Lumphini, Pathum Wan District, Bangkok, Thailand (located opposite Pratunam Pier)
Directions: From Chit Lom BTS station, take a 10-minute walk to Pratunam Floating Night Market. Walk along Ratchadamri Road and you'll pass by Gaysorn Village and Big C Supercenter before reaching Saen Saap Canal where the market's located.
---
 Amphawa Floating Market
If you prefer a more localised floating market, swing by the Amphawa which offers what Damnoen Saduak has but with lesser tourists. Widely visited by the locals, everything from street food to souvenirs is ready to greet you as you walk along with the rickety platforms.
Your main highlight at Amphawa should be the grilled seafood. Order and enjoy them on tiny tables or at the nearby restaurants with proper seating. Normally priced by weight, expect juicy prawns, shellfish and off-the-grill fishes to keep you full throughout the day.
Tip: After sunset, catch the firefly cruise tour at Amphawa (along with the village). Depending on your chosen tour, a one-hour boat ride is typically priced at 60 baht per person. 
Opening Hours: Fri-Sun; 11.30AM-9.30PM; closed from Mondays to Thursdays
Address: Amphawa, Samut Songkhram
Directions: Located approximately 1.5-hour car ride from Bangkok city, hiring a private taxi would be a comfortable option. For public transport, take a minibus from Victory Monument to the Amphawa Floating Market. The 1-2 hour journey will cost about 160 baht. The last van departs at 8:30 pm. Alternatively, book a day tour on Klook to visit both the Amphawa Floating Market and Maeklong Railway Market.
tour page amphawa Floating Market
---
Talad Rot Fai Market Srinakarin
Credit: Thai Rock - Potts Point for Facebook
Partly a hipster hangout, the Talad Rod Fai is one of the more exciting night markets in Bangkok.
Featuring stalls of purse-friendly apparel and accessories, snap up some wardrobe staples, casual footwear, fancy phone covers and local snacks before your trip home.
The highlight of this local street market is the variety of retro finds that feeds any old souls. Imagine old-school Vespas, dusty antiques as well as Harley bikes - all within the same space!
Food-wise, there are plenty of Muslim-friendly stalls at Talad Rod Fai. Aside from Thai stir-fry and fried chicken, don't forget to order some fiery tom yam from the market's open-air food court.
 Opening Hours : Thurs-Sun; 5PM-1AM; closed from Mon-Wed
Address: 51 Srinagarindra Road, Nong Bon, Prawet, Bangkok 10250, Thailand
Directions: Take the train to On Nut BTS station and take a metred taxi to the street market (around THB80-120). The market is located behind Seacon Square.
---
Jodd Fairs (formerly known as Talad Rot Fai 2 Market Ratchada)
In November 2021, Ratchada Train Night Market officially announced its return under a new name, Jodd Fairs, on its Facebook page. This new market is relocated from Ratchada to Rama 9, but still retains its original vibe of nightlife shopping and street food hawkers that we're all love 🥰
Stuffed with everything from a wide array of street clothes to vintage stores selling old-school items, and even trailer cafes and outdoor hawker stalls, you'll be spoiled for choice! 😍
The market is quite easy to spot since it's located right behind Central Plaza Grand Rama 9; more shopping for you! Try to spot these cool vintage cars when you're there! 😉
Opening Hours: Open daily; 11am-12am
Address: Rama IX Rd, Huai Khwang, Bangkok 10310, Thailand
Directions: Only a 5-minute walk from MRT Rama 9
---
Ramkhamhaeng Night Market
This market is located away from the main shopping areas of Bangkok in the Muslim district of Ramkhamhaeng. Located beside Ramkhamhaeng University, this market feels like your typical pasar malam back home, but the main draw here is the abundance of halal food 😌
From delicious halal Thai fried chicken to BBQ meat skewers and sausages, this market is a Muslim foodies' dream come true!
Credit: Edi Lee on Facebook
The best part about this market is that you'll end up being one of the only few tourists here, so that's a perfect chance to mingle with the locals and see them go about their daily lives.
Tip: Although most halal stalls are indicated with a halal sign, it's best to check with the stall owners on the halal status and dine at your own discretion!
Address: 2345/1 Ramkhamhaeng Rd, Khwaeng Hua Mak, Khet Bang Kapi, Krung Thep Maha Nakhon 10240, Thailand
Opening hours: 3.30pm-10.30pm daily (closed on Wednesdays)
Directions: The nearest train station to the night market is Ramkhamhaeng Airport Rail Link Station. From there, you can take bus 109 or 92 or grab a taxi to the market!
---
Hua Mum Night Market
For those of you who love discovering new gems and places to go, Hua Mum Night Market is perfect for you as it is still pretty much hidden from foreigners. 
Credit: Market & More on Facebook
Hua Mum is a hotbed for independent designers and you'll love the stuff here if you're into handmade goods. The crowd here also isn't as bad as in the train markets so, it's really perfect if you're looking for a relaxing time while shopping.
Credit: Market & More on Facebook
Address: 11 Prasert-Manukitch Rd, Khwaeng Lat Phrao, Khet Lat Phrao, Krung Thep Maha Nakhon 10230, Thailand
Opening hours: 5pm-11.30pm (Mon-Tues, Thurs-Sun), 5.30pm-11.30pm (Wed)
Directions: The market is a little inaccessible from the city but the nearest station is Lad Phrao MRT station. From there, you can grab a taxi and make your way to the market.
---
ChangChui Plane Night Market
This last market on our list is a must-go if you love all things wacky. If you're so used to the idea of shopping in a normal market, why not head over to ChangChui where art and shopping are combined. The highlight of the market is THIS large aeroplane in the middle of the shopping space!
 With a concept of all things reused, ChangChui is a place where artists and designers showcase their works without spending a lot of money. Not only does this space have unique shops, eateries and street food, but it also houses art galleries and a cinema. This is the place to be if you're a fan of quirky knick-knacks 😌 
Even if you don't love shopping, this place makes a great backdrop for your Instagram photos!
Address: 462 Sirindhorn Rd, Khwaeng Bang Phlat, Khet Bang Phlat, Krung Thep Maha Nakhon 10700, Thailand
Opening hours: 11am-11pm daily
Directions: ChangChui is located in the Bang Phlat district outside of the main shopping area of Bangkok. To get there, you can take the train to Bang Bamru railway station and walk. Alternatively, you can also take buses 83, 169 or 355 from Bang Sue Junction.
Now that you have 14 more reasons to shop till you drop in Bangkok, it's time to explore these street markets with a canvas bag in tow. One thing is for sure, the Land of Smiles definitely knows the secret to keep our spirits up and our purses happy 😉
---
Your Comments
add your comments in the link - fbk group bkk adventure
Related topics
Pls share me 
Related topic
NEW TO TOWN 
Buy us a coffee
when I roam around town with a few bags of camera gear, phones and compass I get tired 
ultimately I prefer support for visit my local charity project 
Join our Community
Tourism Bangkok
Local host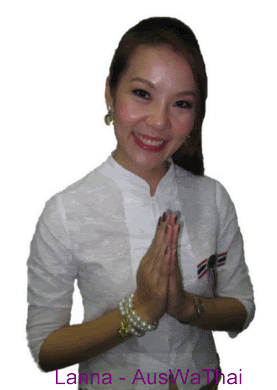 Personal Assistant  
(translated: Laeh kha suan dtua)
Our priority is You! 
We Orientate, Translate and Negotiate to ensure your seamless experience.
or D.I.Y.
  Prices from online booking services 
Bkk River Icons
Bkk Sports Bars
Bangkok's Best Sports bars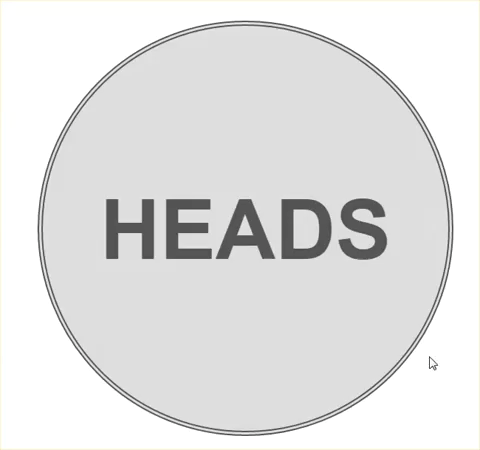 undecided .. flip it heads or tails 
guess what this is about ... lol
Unusual and Unique Thai Ads inspiring creativity 
So you don't know WTF to do with your life? You're not alone.
Let the internet determine your future destiny. This website exists as a choose-your-own adventure guide to happiness and life fulfillment.
WA 
All you have to do is click here
Share the love
Bangkok Adventure
Public group · 24,951 members
The focus: BANGKOK TOURISM: Activities, tours and Adventure Mission / Group rules @ http://www.thaibis.com/a-z/f/facebook/Bangkok-h-and-t#TOC-GROUP-R...
Places visited
News