About
source
Today, Thailand's Cabinet announced that the fee for a 10 year Long Term Resident visa would be halved from 100,000 baht to 50,000 baht to attract foreigners with 'high potential' to reside in the kingdom. Not only has the fee been reduced, but the eligibility criteria has become more "flexible," according to Deputy Spokesperson for the PM's Office Ratchada Thanadirek. The Cabinet hopes the changes will increase foreign investment and boost the economy in these early post-pandemic months.
The LTR visa is targeted at 4 groups of foreigners: 1) wealthy foreigners 2) retirees 3) working foreigners and 4) specialists. All groups are welcome to bring their spouse and up to 4 children, as long as the children are under the age of 20.
The groups have different requirements to get the visa…
Groups 1 & 2: Wealthy Foreigners and Retirees
Must purchase a health insurance policy which covers medical expenses of no less than US$50,000 for at least 10 months starting from the date of the application OR provide a social security certificate covering medical expenses in Thailand OR provide proof of at least US$100,000 held in a Thai or foreign bank account for at least 12 months prior to the application date.
Must have evidence of an average income of at least US$80,000 for at least 12 months prior to the application date.
Groups 3 & 4: Working Foreigners and Specialists
Must show an employment contract or service contract with a domestic OR a foreign business.
Must provide proof of 5 years of work experience in the relevant industry conducted within 10 years of the application date.
EXCEPTIONS: those who work in the following are NOT required to provide evidence of work experience: government research institutions, higher education institutions, specialised training centres, government agencies and PHD graduates.
The changes will come into effect 90 days after the Cabinet's official announcement in the
Cabinet cuts 10 year Long Term Resident visa fee to 50k baht
Thailand's Cabinet has agreed to reduce the Long Term Resident visa fee by 50% to attract highly skilled foreigners into the kingdom. The fee for the LTR visa, which allows you to stay in Thailand for 10 years, has been reduced from 100,000 to 50,000 baht.
Changes to the visa requirements could make the lucrative "digital nomad" lifestyle a more realistic option for foreigners who wish to work remotely in the kingdom too.
Yesterday, Spokesperson for the PM, Ratchada Thanadirek, revealed that the Cabinet agreed to make changes to the LTR visa. She said highly skilled foreigners could apply for the visa and pay a one-time fee of 50,000 baht fee to stay in Thailand for 10 years. Ratchada said the change would come into effect 90 days after the announcement, after it's posted in the Royal Gazette.
The Cabinet hopes that the changes will draw in more foreign investment, skilled foreigners and boost the economy.
Who is eligible to apply for the LRT visa?
Ratchada said the potential LTR visa applications could include wealthy foreigners, retired foreigners, foreigners with "special skills" and their families (spouses and no more than 4 children under 20 years old). LTR visa holders are allowed to apply for work permits.
Notably, the spokesperson said that foreigners who wish to work remotely in the kingdom could apply for the visa. Working remotely from your laptop while you drink a Mai Tai on a Thai island is a pipedream for many foreign freelancers who can't find a Thai visa to support their desired "digital nomad" lifestyle. An LTR visa provides remote workers with a legal route to live and work in Thailand, as long as they fit into the requirements.
What are the requirements?
To apply, the applicant must buy health insurance covering at least US$50,000 to cover medical fees for at least the first 10 months of their stay in the kingdom OR a social security certificate covering medical expenses OR a cash deposit of at least US$100,000 in a domestic or foreign bank account for 12 months before applying for the visa.
"High-income" foreigners who wish to apply must have an annual income of US$80,000 for two years prior to applying.
"Foreign specialists" must obtain an employment contract from a business in Thailand OR abroad. They are required to produce evidence that they have worked in the "targeted industries" for at least 5 years.
Exceptions can be made for foreigners working in Thai universities, government research institutes and specified training institutes, or those who have a PHD.
The spokesperson added that Thailand aims to have up to one million foreigners staying in the country in the next five years. She said this could bring income up to one trillion baht, including 800 billion baht in foreign investment.
10 year Thailand Resident visa now to 50k baht 
https://lnkd.in/dWXyRxQW
Related topic
NEW TO TOWN 
Buy us a coffee
when I roam around town with a few bags of camera gear, phones and compass I get tired 
ultimately I prefer support for visit my local charity project 
Join our Community
Tourism Bangkok
Local host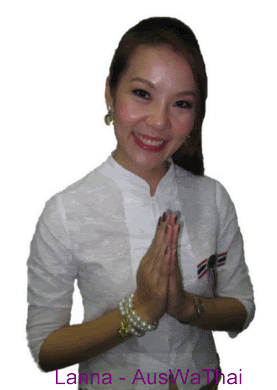 Personal Assistant  
(translated: Laeh kha suan dtua)
Our priority is You! 
We Orientate, Translate and Negotiate to ensure your seamless experience.
or D.I.Y.
  Prices from online booking services 
Bkk River Icons
Bkk Sports Bars
Bangkok's Best Sports bars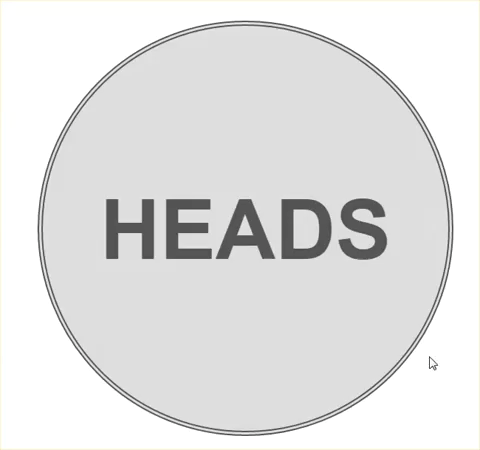 undecided .. flip it heads or tails 
guess what this is about ... lol
Unusual and Unique Thai Ads inspiring creativity 
So you don't know WTF to do with your life? You're not alone.
Let the internet determine your future destiny. This website exists as a choose-your-own adventure guide to happiness and life fulfillment.
WA 
All you have to do is click here
Share the love
Bangkok Adventure
Public group · 24,951 members
The focus: BANGKOK TOURISM: Activities, tours and Adventure Mission / Group rules @ http://www.thaibis.com/a-z/f/facebook/Bangkok-h-and-t#TOC-GROUP-R...
Places visited
News