Loy Krathong 2016 in Bangkok 
Where to Enjoy Loy Kratong in Bangkok on November 14 
One of the most picturesque festivals in Bangkok is the evening of Loy Krathong, when people gather around lakes, rivers and canals to pay respects to the goddess of water by releasing beautiful lotus shaped rafts, decorated with candles, incense and flowers onto the water.
Every year, Loy Krathong falls on the night of the twelfth lunar month (usually in November), at the end of the rainy season when the full-moon lights up the sky. The sight of thousands of Krathongs, their flickering candles sending a thousand pinpoints of light far into the horizon is a truly magical site, and there are plenty of places in Bangkok where you can get involved with the festivities.
Update:   14/11/2016 - some many
Piers closed due to Fatal Accident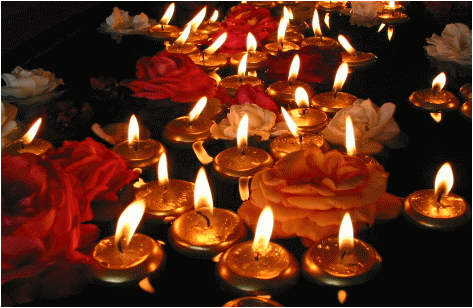 Where can you float a Krathong in Bangkok?
The main Loy Krathong celebration in Bangkok has been held at Asiatique since 2013. Perviously it was held along the banks of Wat Saket in the Old City, which is still a popular place to celebrate. For anyone around Khao San Road, head to the nearby Phra Athit Pier.
Many hotels in Bangkok host a Loy Krathong event at their swimming pool area (contact your hotel for more information). You can try your hand at Loy Krathong, or even the traditional 'Ram Wong' dance, without fighting your way through crowds of people outside the hotel grounds. Hotels located along the Chao Phraya River are especially popular and often have loy krathong events combined with a special dinner and fireworks. 
Riverside Locations
Asiatique
(Riverside)
Wat Saket
(Riverside/Old City)
Phra Athit Pier (Riverside/ Old City)
Maharaj Lifestyle Mall (Riverside/Old City)
Popular Lakes for Floating Krathongs
Lumpini Park
(Silom)
Benjasiri Park
(Sukhumvit)
Benjakiti Park
(Sukhumvit)
Riverside Hotels with Loy Krathong Events
Anantara Riverside Bangkok
Mandarin Oriental Bangkok
Royal Orchid Sheraton Hotel
Shangri La Hotel Bangkok
A kratong contains food, betel nuts, flowers, joss sticks, candle and coins. The making of a kratong is much more creative these days as many more materials are available. The Loy Kratong ritual is a simple one. One needs only to light the candles and the joss sticks, make one's wishes and let it float away with the current of a river or a canal.       
On that day, thousands of people will gather beside the canals and rivers. With kratong in hands, they light the candle, put some coins in the kratong and silently make a wish, and carefully place their kratongs in the water and release them to the current.
They watch intently as the float drifts silently downstream, hoping that the candle will not go out. Its flame is said to signify longevity, fulfillment of wishes and release from sins. Altogether it is considered a romantic night for couples or lovers. Couples who make a wish together on Loy Kratong are thought to stay together in the future.
Other stuff
News
Bangkok Hospitality & Tourism
Donate Photos, videos and adventure stories or join our 
Community Groups
Become a Roaming reporter 
how it works