Fiction Book The Eyes of Darkness 
published in 1981 
predicted the Virus outbreak in Wuhan in 2020
see below 
wft
FACT CHECK
Was Coronavirus Predicted in a 1981 Dean Koontz Novel?
If a prediction is only noticed after an incident occurs, is it really a prediction?
Published 18 February 2020
Image via
Rick Loomis/Los Angeles Times via Getty Images
Claim
Author Dean Koontz predicted the 2020 new coronavirus outbreak in his 1981 novel "The Eyes of Darkness."
Rating
What's True
An image shows a genuine page from Dean Koontz's novel "The Eyes of Darkness" containing the words "Wuhan-400."
What's False
However, Dean Koontz did not predict an outbreak of a new coronavirus. Other than the name, this fictional biological weapon has little in common with the virus that caused an outbreak in 2020.
Origin
When readers first came across a biological weapon named "Wuhan-400" in Dean Koontz's novel "The Eyes of Darkness," we doubt anyone had the notion that the famous thriller author was "predicting" a real-world outbreak of COVID-19, coronavirus disease. But in February 2020, after such an outbreak had occurred, eagle-eyed Koontz fans shared this
passage
as if the famous thriller author was a prognosticator.
This is a genuine page from the novel "The Eyes of Darkness." The passage can be seen in
Amazon's
preview
of a mass market paperback edition of this novel that was released in December 2008.
It's true that Koontz named a fictional biological weapon "Wuhan-400" in this novel. It's also true that Wuhan, China, is the city at the center of the 2020 coronavirus outbreak. However, that's pretty much where the similarities end.
Here are a few things this "prediction" gets wrong:
In Koontz's novel, "Wuhan-400" is a human-made weapon. The coronavirus, on the other hand,
was not
.
In the novel, "Wuhan-400" has a 100% fatality rate. While researchers are still learning about the coronavirus, the current
fatality rate
sits at about 2%.
The fictional "Wuhan-400" has an extremely quick incubation period of about four hours, compared to COVID-19 which has an
incubation
period between two and 14 days.
But there's more bad news for this prediction.
While the page from Koontz's novel displayed above is genuine, other iterations of this book used a different name for the fictional biological weapon. In fact, when we searched a 1981 edition of this book available via
Google Books
we found no references to "Wuhan." In that edition, this biological weapon is called "Gorki-400" after the Russian city where it was created.
or just watch video below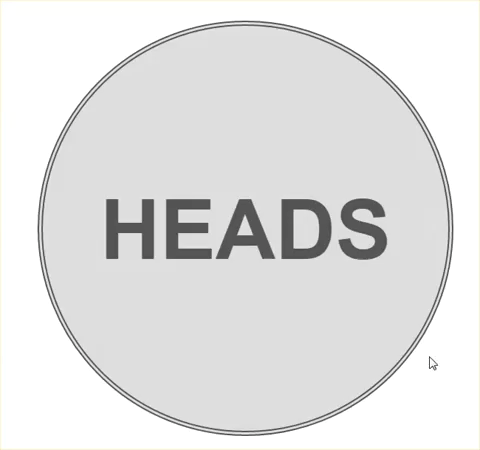 undecided .. flip it heads or tails 
So you don't know WTF to do with your life? You're not alone.
Let the internet determine your future destiny. This website exists as a choose-your-own adventure guide to happiness and life fulfillment.
WA 
All you have to do is click here
Pls share me
Share the love
Bangkok Adventure
Public group · 24,951 members
The focus: BANGKOK TOURISM: Activities, tours and Adventure Mission / Group rules @ http://www.thaibis.com/a-z/f/facebook/Bangkok-h-and-t#TOC-GROUP-R...
Other topics
  Prices from online booking services 
Join our Community
Buy us a coffee
when I roam around town with a few bags of camera gear, phones and compass I get tired 
ultimately I prefer support for visit my local charity project 
Other stuff
Recommended Events
Places visited
Where we have been link
why try .. . see places of interest, sort table by any column
Bangkok Hospitality & Tourism
Donate Photos, videos to to our Community Groups
Become a Roaming reporter
how it works
News