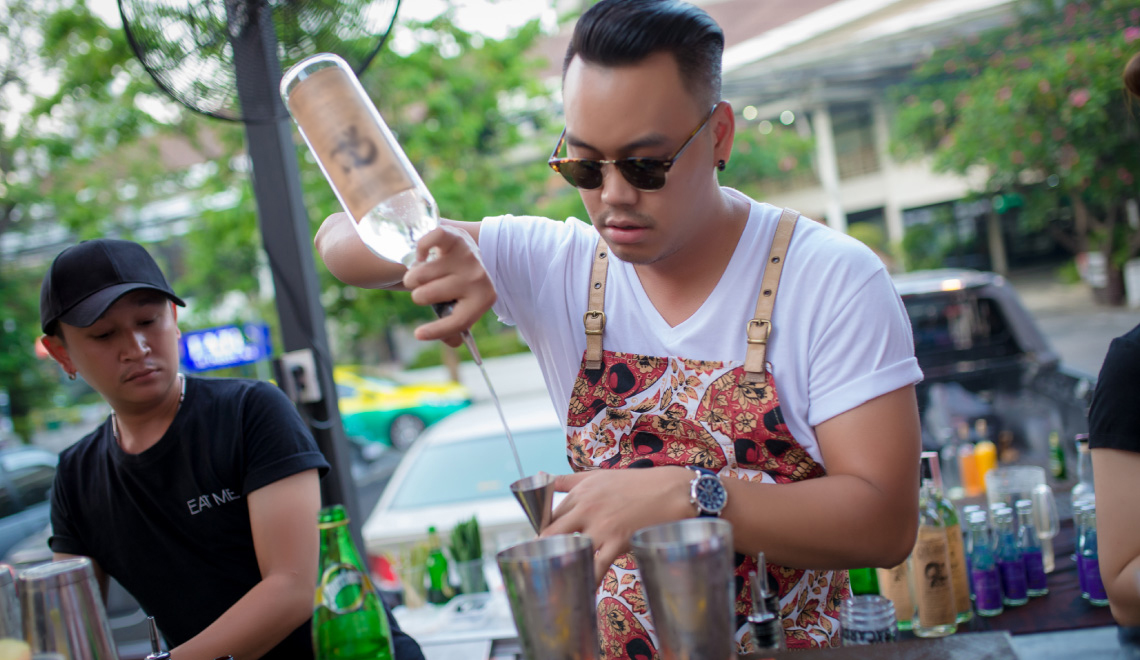 COCKTAIL FESTIVAL
21-25 FEBRUARY 2018
The Bar Awards Bangkok Cocktail Festival is Thailand's only festival dedicated to elevated drinking and the fine art of cocktail craft. Join us over the festive five days as we celebrate Bangkok's best bars and bartenders with over 20 cocktail events, 15 international guest shifts,  and more cocktail parties than ever!
Program and tickets
Be Served
Serve yourself > D.I.Y. 
New 
to town?
Bangkok 
Novice to Advanced
, multiple search engines
Group leaders
 "
tour database
", logistics on 600 venues (free support for developers)
Tour zones
Buy us a coffee
when I roam around town with a few bags of camera gear, phones and compass I get tired 
ultimately I prefer support for visit my local charity project 
Join our Community
Hotels nearby
Other stuff
Recommended Events
Places visited  
Where we have been link
why try .. . see places of interest, sort table by any column
Bangkok Hospitality & Tourism
Donate Photos, videos to to our Community Groups
Become a Roaming reporter
how it works
News