Side effects
leg amputated after infection AstraZeneca shot
About
source
Dave Mears: 58-year-old British man has leg amputated
after bloody infection following AstraZeneca shot - The COVID Blog
May 9, 2021
Mr. Dave M
ears.
STAMFORD, LINCOLNSHIRE — A 58-year-old former martial arts champion, world traveler, and bar owner is on a long road to recovery and adjustment after an extreme adverse reaction to experimental COVID-19 shots.
Mr. Dave Mears received the AstraZeneca shot on March 4, according to the Rutland & Stamford Mercury. He immediately suffered from flu-like symptoms and a "sky high" fever. Mr. Mears assumed these were "normal" symptoms and attempted to go about his life as normal. But his condition progressively worsened over the next several weeks.
Around April 10, Mr. Mears called his doctor to his home. The doctor "went ballistic" at the sight of Mr. Mears' swollen foot and took him to Peterborough City Hospital. Medical personnel there immediately recognized that his condition was beyond their capabilities. Mr. Mears was rushed to Addenbrooke's Hospital in Cambridge. That's when the unthinkable happened.
Mr. Mears said his foot literally "exploded," splattering blood everywhere in the hospital room. Doctors told him he would lose a couple toes. That turned into losing half of his foot, before they informed him that his left leg needed to be amputated from the knee down.
Photo credit: Dave Mears/SWNS
The lies
Doctors begin their lying campaign
The good news is that these so-called doctors likely saved Mr. Mears' life. But they immediately broke into their big pharma scripts and said the cause of this life-threatening episode is "unknown." Mr. Mears is having none of it. He told reporter Andrea Scholes:
I just find it strange that I became ill for weeks on the night of the vaccine which has resulted in me losing my leg. I think it has got to be linked. It has put me off having the second one. The doctors say it's hard to prove that it's linked to the COVID jab and that the infection could have been there for some time, but I don't think it's a coincidence.
Mr. Mears likely suffered from deep vein thrombosis (DVT). It is well-established fact that these experimental AstraZeneca and Johnson & Johnson viral vector shots cause blood clots. DVT is when a blood clot forms in a vein deep within the leg. If large blood clots in the legs are not immediately addressed, amputations are necessary.
It also sounds like Mr. Mears waited too long for treatment and developed May-Thurner Syndrome.
There is also critical limb ischemia, which left untreated, leads to amputations. Unfortunately most doctors are no longer able or willing to tell the truth about adverse reactions from these shots. So we're forced to do our own research and diagnoses. But Mr. Mears' condition obviously resulted from blood clots. Perhaps a doctor can elaborate further in the comments section.
The U.K. Joint Committee on Vaccination and Immunisation regurgitated the most popular talking point for governments and big pharma: "The benefits of getting a vaccination outweigh the risks."
Prognosis
Mr. Mears prognosis
This man, from all accounts, is a literal and figurative fighter. He said the goal is to gain use of a prosthetic leg by the end of the year. Mr. Mears is a former champion in Taekwondo and Muay Thai. He'd been teaching the martial arts, working as a photographer and running several bars in Thailand and elsewhere for more than 20 years before COVID-19 hit.
He returned to England in April 2020. Now approaching age 60, Mr. Mears said he enjoys the simple things in life that his hometown of Stamford offers. A GoFundMe page is collecting donations to help with his medical expenses and rehabilitation.
Medical info
Medical information in the COVID age
Doctors in 2021 are paid liars, manipulators and puppets for their big pharma masters. These people are literal clowns. Several of them went on the Jimmy Kimmel show the other night and put on an embarrassing, pathetic advertising campaigns for big pharma which aimed to shame and insult people into getting experimental shots.
Sadly they really think these clown shows will convince critical thinkers to take their poisons. Granted there are still plenty of doctors to follow and listen to in this age of deceit and subterfuge. But mainstream media and social media censor them. The easiest test is their positions on these experimental lethal injections. Any doctor promoting this stuff is contributing to mass murder and genocide, and should not be trusted.
Stay vigilant and protect your friends and loved ones.
Your Comments
fbk covid group article 
add your comments in the link
Related topics
Vaccinate - Myth and Reality
Déjà vu. ( day ja poo) when u heard all this shit before
video of pan-dem-ik 10 yrs ago, waves of scares and need for varxseen which Countries over bought big Farma profit, here we are again
The Vaccine that Killed 50,000,000
  share posts in focus group 
       COVID-19 Rebrand of Seasonal Flu 
Scientific Community fabricate data on COVID-19  
added 24/3/20 
10 min vid by 
Dr Thomas Cowan
explains that a virus is created inside your body becoz of disease
and what caused the disease  (5G)  - easy to follow vid
A Swiss Doctor on Covid-19 daily log at wab
Sheep Society
or just watch video below
Thailand plan no visitor Quarantine
Pls share me 
Bkk River Icons
Bkk Sports Bars
Bangkok's Best Sports bars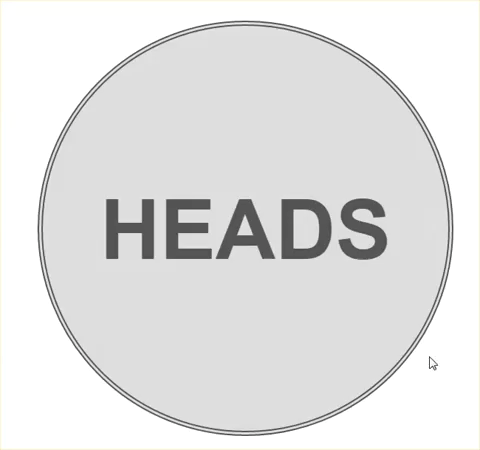 undecided .. flip it heads or tails 
guess what this is about ... lol
Unusual and Unique Thai Ads inspiring creativity 
So you don't know WTF to do with your life? You're not alone.
Let the internet determine your future destiny. This website exists as a choose-your-own adventure guide to happiness and life fulfillment.
WA 
All you have to do is click here
Share the love
Bangkok Adventure
Public group · 24,951 members
The focus: BANGKOK TOURISM: Activities, tours and Adventure Mission / Group rules @ http://www.thaibis.com/a-z/f/facebook/Bangkok-h-and-t#TOC-GROUP-R...
  Prices from online booking services 
Join our Community
Buy us a coffee
when I roam around town with a few bags of camera gear, phones and compass I get tired 
ultimately I prefer support for visit my local charity project 
Other stuff
Places visited
News