fastrack index
About







More than 2,300 journalists covering APEC meeting in Bangkok



 



This picture shows the signage for the upcoming Asia-Pacific Economic Cooperation (APEC) Summit at the Queen Sirikit National Convention Center in Bangkok on November 2, 2022. (Photo by Lillian SUWANRUMPHA / AFP)
More than 2,300 journalists from around the world have registered to cover the Asia Pacific Economic Leaders' Meeting (AELM) in Bangkok on 18th and 19th November, according to a foreign ministry official.
The senior official, who asked not to be named, told Thai PBS World that these journalists are from nearly 30 countries. There are 22 economies taking part in the AELM, which will be held at the Queen Sirikit National Convention Centre (QSNCC). Senior officials from member economies have already begun their important deliberations on key outcome documents, ahead of the AELM meeting itself.
The largest contingent of foreign journalists is from China,with more than 200 media staff, followed by Japan, with well over 100 journalists. There are fewer than 50 American journalists attending, due to the absence of President Joe Biden. Vice President Kamala Harris is representing him atthis important event.
Nearly 500 local journalists are registered to cover the event, including several dozen bloggers.
In a related developmental, November 16th through 18th have been declared public holidays, to facilitate the APEC meeting. There are 19 hotels near the QSNCC which are being used by the foreign guests.
To mark this important occasion, a commemorative 20-baht coin and a 5-baht commemorative stamp will be issued.
What is Apec
What is Asia-Pacific Economic Cooperation?
The Asia-Pacific Economic Cooperation (APEC) is a regional economic forum established in 1989 to leverage the growing interdependence of the Asia-Pacific. APEC's 21 members aim to create greater prosperity for the people of the region by promoting balanced, inclusive, sustainable, innovative and secure growth and by accelerating regional economic integration.
APEC has 21 members. The word 'economies' is used to describe APEC members because the APEC cooperative process is predominantly concerned with trade and economic issues, with members engaging with one another as economic entities.
| | |
| --- | --- |
| APEC Members | Date of Joining |
| Australia | 6-7 Nov 1989 |
| Brunei Darussalam | 6-7 Nov 1989 |
| Canada | 6-7 Nov 1989 |
| Chile | 11-12 Nov 1994 |
| People's Republic of China | 12-14 Nov 1991 |
| Hong Kong, China | 12-14 Nov 1991 |
| Indonesia | 6-7 Nov 1989 |
| Japan | 6-7 Nov 1989 |
| Republic of Korea | 6-7 Nov 1989 |
| Malaysia | 6-7 Nov 1989 |
| Mexico | 17-19 Nov 1993 |
| New Zealand | 6-7 Nov 1989 |
| Papua New Guinea | 17-19 Nov 1993 |
| Peru | 14-15 Nov 1998 |
| The Philippines | 6-7 Nov 1989 |
| Russia | 14-15 Nov 1998 |
| Singapore | 6-7 Nov 1989 |
| Chinese Taipei | 12-14 Nov 1991 |
| Thailand | 6-7 Nov 1989 |
| The United States | 6-7 Nov 1989 |
| Viet Nam | 14-15 Nov 1998 |
What Does APEC Do?
APEC ensures that goods, services, investment and people move easily across borders. Members facilitate this trade through faster customs procedures at borders; more favorable business climates behind the border; and aligning regulations and standards across the region. For example, APEC's initiatives to synchronize regulatory systems is a key step to integrating the Asia-Pacific economy. A product can be more easily exported with just one set of common standards across all economies.
Sustainable and Inclusive Asia-Pacific
APEC works to help all residents of the Asia-Pacific participate in the growing economy. For example, APEC projects provide digital skills training for rural communities and help indigenous women export their products abroad. Recognizing the impacts of climate change, APEC members also implement initiatives to increase energy efficiency and promote sustainable management of forest and marine resources.
The forum adapts to allow members to deal with important new challenges to the region's economic well-being. This includes ensuring disaster resilience, planning for pandemics, and addressing terrorism.
APEC's 21 member economies are Australia; Brunei Darussalam; Canada; Chile; People's Republic of China; Hong Kong, China; Indonesia; Japan; Republic of Korea; Malaysia; Mexico; New Zealand; Papua New Guinea; Peru; The Philippines; The Russian Federation; Singapore; Chinese Taipei; Thailand; United States of America; Viet Nam. 
APEC Process
APEC: Cooperation and Consensus
APEC operates as a cooperative, multilateral economic and trade forum. Member economies participate on the basis of open dialogue and respect for views of all participants. In APEC, all economies have an equal say and decision-making is reached by consensus. There are no binding commitments or treaty obligations. Commitments are undertaken on a voluntary basis and capacity building projects help members implement APEC initiatives.
APEC's structure is based on both a "bottom-up" and "top-down" approach. Four core committees and their respective working groups provide strategic policy recommendations to APEC Leaders and Ministers who annually set the vision for overarching goals and initiatives. The working groups are then tasked with implementing these initiatives through a variety of APEC-funded projects. Members also take individual and collective actions to carry out APEC initiatives in their individual economies with the assistance of APEC capacity building projects.
APEC Capacity Building Projects
Capacity building projects play an important role in helping translate APEC's goals into reality. By enhancing members' capacity through skills training and technological know-how, APEC-funded projects strengthen members' readiness to adopt new initiatives from electronic customs processing to regulatory reform. APEC projects also target specific policy areas from enhancing small and medium enterprise competitiveness to facilitating the adoption of renewable energy technologies in the region.
The APEC Project Management Unit oversees APEC-funded projects in collaboration with working groups. Funding for projects is made possible by contributions from APEC members.
The APEC Policy Support Unit provides policy research, analysis and evaluation to assist in the implementation of APEC's agenda.
The APEC process is supported by a permanent secretariat based in Singapore.
Related topics
Connect in all Dimensions
Two years into the pandemic, disrupted connectivity remains one of the pressing unresolved issues in the region. To revive growth, APEC 2022 will focus on restoring connectivity by resuming safe and seamless cross-border travel, reinvigorating tourism and the services sector, facilitating business mobility as well as increasing investment in health security.
Tourism Bangkok
Local host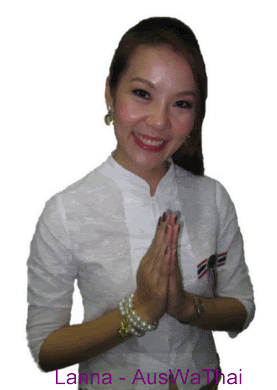 Personal Assistant  
(translated: Laeh kha suan dtua)
Our priority is You! 
We Orientate, Translate and Negotiate to ensure your seamless experience.
or D.I.Y.
  Prices from online booking services 
NEW TO TOWN
Buy us a coffee
when I roam around town with a few bags of camera gear, phones and compass I get tired 
ultimately I prefer support for visit my local charity project 
Join our Community
Other topics
Bkk River Icons
Bkk Sports Bars
Bangkok's Best Sports bars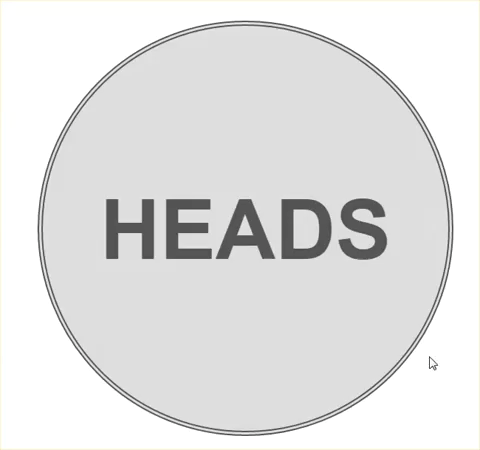 undecided .. flip it heads or tails 
guess what this is about ... lol
Unusual and Unique Thai Ads inspiring creativity 
So you don't know WTF to do with your life? You're not alone.
Let the internet determine your future destiny. This website exists as a choose-your-own adventure guide to happiness and life fulfillment.
WA 
All you have to do is click here
Share the love
Bangkok Adventure
Public group · 24,951 members
The focus: BANGKOK TOURISM: Activities, tours and Adventure Mission / Group rules @ http://www.thaibis.com/a-z/f/facebook/Bangkok-h-and-t#TOC-GROUP-R...
Places visited
News