Thailand underwater wedding Ceremony Festival warms your soul
The 16th Annual Festival, it's much more than a wedding occasion.
The location is Trang, about 1 hour south of Phuket , held on 10th,11th 12th February 2012
The promoter's package is overwhelmingly inexpensive, in the main due to 
1. Substantial sponsorship programs from Tourism Industry and  
2. Collaborative host Community, many volunteer groups ensuring a seamless and welcoming experience for visitors
Be part of a memory journey 
Friday 
Traditional Thai Wedding
 Join the Street Parade
  See local nightlife Markets
   Garden Dinner with Thai Dance 
Saturday 
 Underwater Wedding Ceremony or 
   Tours to Islands
     Gala beach Party Dinner with 
       live music, Dance and Fireworks 
Sunday 
 Tours of local heritage, or skip off enjoy a diverse variety of tours and activities
This years festival cheered about 34 couples across the line, some local, others international visitors and quite a few were already married and simple wanted to relive and share a special occasion.  The couples experience traditional Thai style as well as the option for an underwater ceremony.  
Picture right:  Street parade
There were many hilights; to see so many people sharing a endless smiles and warm cheers is good for the soul.
My personal hilight was the Street Parade, so many people dressed in costume, school uniforms, carefree dancing and endless cheers, the alcohol free event was an overdose and community adrenaline and happy human emotions that's already inspired me to mark this event into my calendar for next year.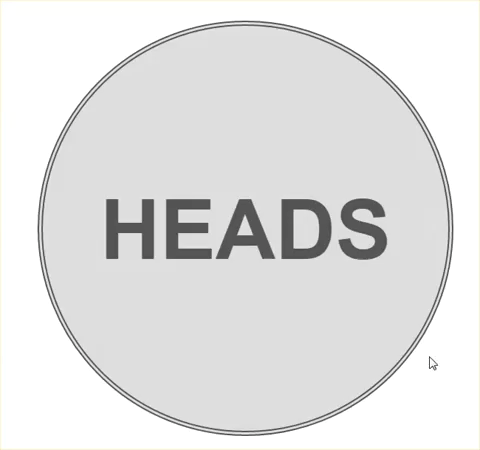 undecided .. flip it heads or tails 
So you don't know WTF to do with your life? You're not alone.
Let the internet determine your future destiny. This website exists as a choose-your-own adventure guide to happiness and life fulfillment.
WA 
All you have to do is click here
Share the love
Bangkok Adventure
Public group · 24,951 members
The focus: BANGKOK TOURISM: Activities, tours and Adventure Mission / Group rules @ http://www.thaibis.com/a-z/f/facebook/Bangkok-h-and-t#TOC-GROUP-R...
Other topics
  Prices from online booking services 
Join our Community
Buy us a coffee
when I roam around town with a few bags of camera gear, phones and compass I get tired 
ultimately I prefer support for visit my local charity project 
Other stuff
Recommended Events
Places visited
Where we have been link
why try .. . see places of interest, sort table by any column
Bangkok Hospitality & Tourism
Donate Photos, videos to to our Community Groups
Become a Roaming reporter
how it works
News