About
Expert tips for long haul flights: Thing that makes my blood boil when travelling
Close to 1000 days after my last international trip, I said au revoir to Australia and bonjour to France.
During the 32 hours door-to-door, I wrote a few notes about the dos and don'ts of long-haul travel to help make your next overseas flight a little easier.
Bon voyage!
In Transit
While you're in transit, there are only three places your passport should be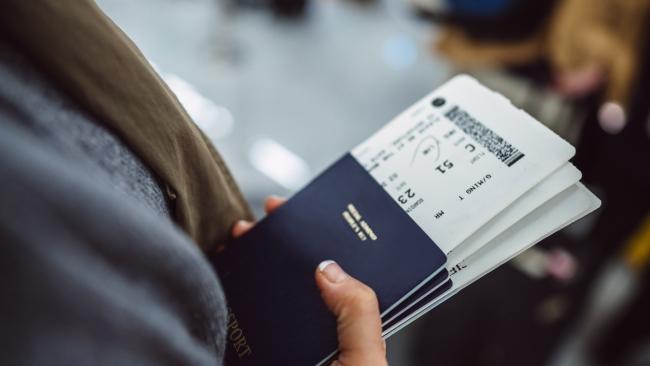 There are only three places your passport should be. Picture: Getty
In your hand; in the hands of an airline or customs official; or in a safe, easily accessible place in your luggage or clothes. Mentally underline and highlight the last point. Too many times I've seen people frantically patting their body down as if doing a deranged Macarena because they don't know if their passport is in the side/top/middle/secret spot in their carry-on or the back/front/inside/hidden pocket of their jacket or pants. Choose one place and stick to it.
Print it
Go old-school and print things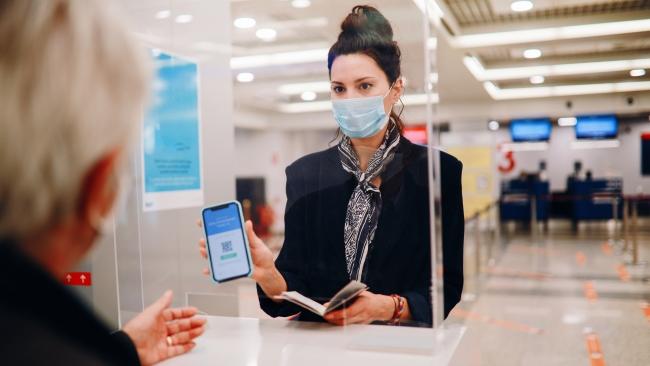 This is not the time to be scrambling for documents on your phone. Picture: Getty
Covid safety rules mean you may need a whole lot of documentation to get on a flight or cruise, or into a country. Print out your vaccination passport and negative test or medical clearance rather than solely relying on electronic versions of the documents, and store them in a plastic folder or travel wallet. This is much more efficient that searching for everything on your smartphone.
Accessories
Have the right accessories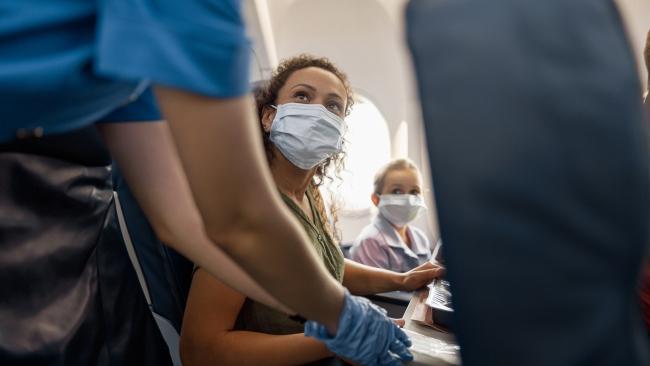 You're going to be wearing that mask for a very, very long time. Choose wisely. Picture: iStock
Masks – N95 are the best – are currently essential on all flights and in most airports (except when eating and drinking) and given the schlepp to Europe or East Coast USA, that means you could be masked up for more than 24-hours. A toothbrush and paste are a given, but so too industrial-strength breath mints – a standing ovation for Fisherman's Friends (which also happen to clear the nose) and Xxx Mints.
Dehydration and long-haul flying go hand-in-hand, and even if you're flying at the front of the plane, there is never enough water. BYO large drink bottle and fill it up before the flight and then ask the flight attendants to refill it as you need it. For an extra boost, add Hydralyte tablets (the sports version is my new favourite), and try not to drink too much alcohol.
Ever since I caught a cold on a 13-hour flight and thought my head would explode, I've packed a natural nasal decongestant. I use Fess Eucalyptus Nasal Spray to prevent my nose from drying out and a packet of cold and flu tablets, just in case.
One last thing on dehydration: liberally apply face moisturiser, lip balm and lubricating eye drops throughout the flight.
Pillow
Invest in a decent travel pillow
There's so much ick watching people at the airport carrying a pillow they've brought from home. I've tried upwards of 10 different neck pillows and reckon the old-school blow-up ones are the best because 1) they're firm and comfortable, 2) they're extremely portable, and 3) you don't look like a child going to a slumber party.
Carry-on
Consider your carry-on
You need to have a system for your carry-on. Picture: Getty
Try as I might, I've still not found the perfect carry-on for long-haul. They're either too big or small, bulky or impractical for lugging around the airport between flights. Instead, I've created a Russian doll-style set-up of bags. I start with a small crossbody bag for my phone, passport and paperwork, wallet and glasses. Next is a small case on wheels (mine is from one of Aldi's epic travel sales) with an external zipped compartment for my laptop and Ziploc bag for liquids and gels under 100ml (so I can whip them out easily at security). Inside the case are my iPad, headphones, toiletries, jumper, etc, plus a soft, drawstring bag (this is my current one). When I get on the plane, I fill the drawstring bag with the stuff I need in-flight and put it under the seat in front of me; the bigger bag, with all the just-in-case stuff goes into the overhead compartment.
Sleep gear
Be equipped for sleep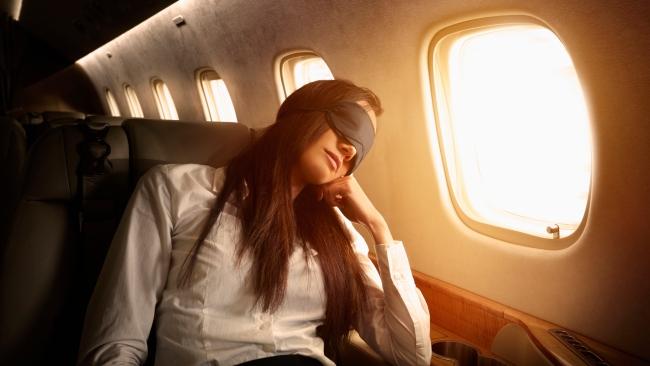 Go to sleep at the bedtime of your destination – it will decrease your chance of jetlag. Picture: Getty
Many airlines no longer give you an amenities pack so if you're keen for some sleep, pack an eye mask. Mine is silk, which is very posh and luxurious, but it was a gift and an inexpensive cotton one blocks out the same amount of light. Watch the clock. Whether it's the flight tracker on your plane screen or the world clock on your phone, look at the time at your final destination and go to sleep at the bedtime of that destination. If you're flying a long way, this may mean you have to fight your natural sleep pattern for a few hours or try to sleep when you're wide awake, but it's the first step to minimising jet lag. I take a sleeping tablet – a move many people judge, but my doc says it's ok and I trust science.
WC etiquette
There's toilet etiquette
The toilet on the plane is no different to any other public one you find on the ground. In fact, given the turbulence and, well, men, it's possible it's even more manky. Do not go to the bathroom in barefeet or socks. It's gross. Put. Your. Shoes. On. Every. Single. Time.
Tech tools
Up your travel tech game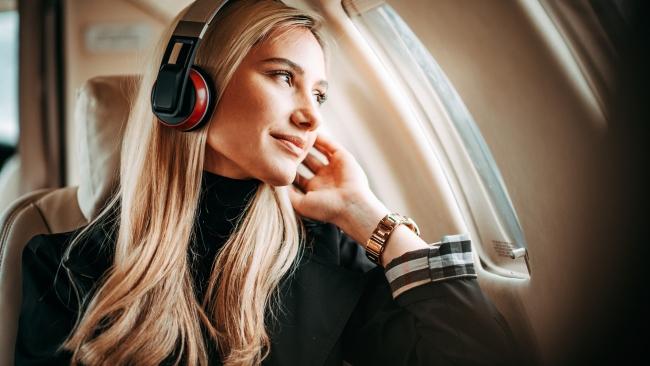 Don't forget the cord and adaptor for your headphones if you want to use with the in-flight entertainment system. Picture: Getty
These days USB ports are a given in most airlines seats, but just in case a portable charger is essential for the flight and for charging your phone on-the-go. I like the Cygnett 20,000mAh. If you've invested in noise-cancelling Bluetooth headphones (I have Bose 700 and give them 10/10) and plan to watch/listen to the airline's entertainment option, don't forget the cord and an adaptor to allow you to plug into the sound.
Travel tools
The write stuff
Take a pen. Actually, take three. One for you for all the customs and immigration forms you'll fill out, one just in case the first stops working, a third for the doofus next to you who forgot their pen.
The finish
Finish with finesse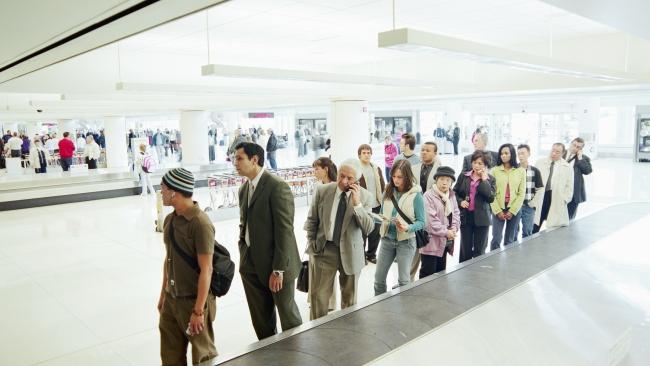 Take one big step back, everyone. Picture: Getty
When you finally get off the plane and are collecting your luggage, stand a reasonable distance from the baggage carousel. If everyone is right next to it, it's pandemonium because no one can see their bag coming and when they do, they injure everyone trying to retrieve it.
Honestly, I'm usually fairly calm, but this makes my blood boil.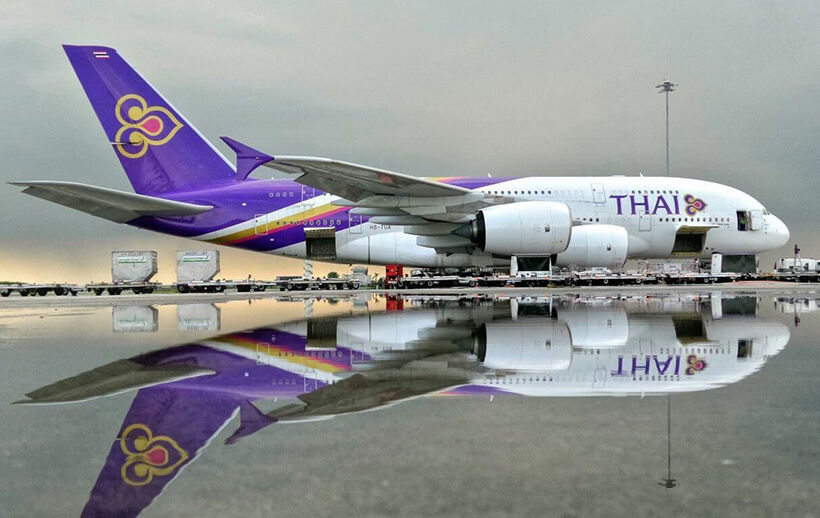 ---
Your Comments
add your comments in the link - fbk group bkk adventure
Related topics
Pls share me 
Related topic
NEW TO TOWN 
Buy us a coffee
when I roam around town with a few bags of camera gear, phones and compass I get tired 
ultimately I prefer support for visit my local charity project 
Join our Community
Tourism Bangkok
Local host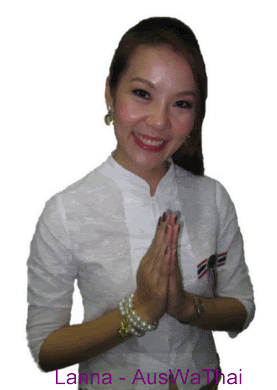 Personal Assistant  
(translated: Laeh kha suan dtua)
Our priority is You! 
We Orientate, Translate and Negotiate to ensure your seamless experience.
or D.I.Y.
  Prices from online booking services 
Bkk River Icons
Bkk Sports Bars
Bangkok's Best Sports bars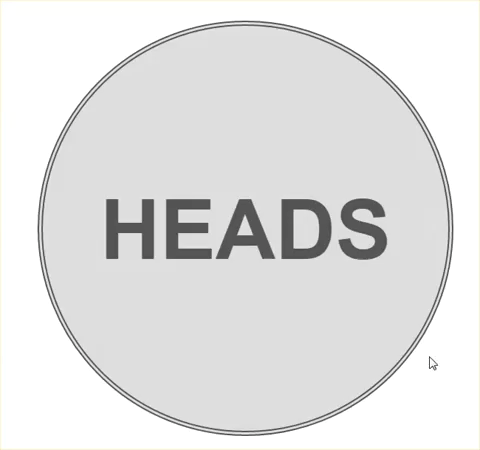 undecided .. flip it heads or tails 
guess what this is about ... lol
Unusual and Unique Thai Ads inspiring creativity 
So you don't know WTF to do with your life? You're not alone.
Let the internet determine your future destiny. This website exists as a choose-your-own adventure guide to happiness and life fulfillment.
WA 
All you have to do is click here
Share the love
Bangkok Adventure
Public group · 24,951 members
The focus: BANGKOK TOURISM: Activities, tours and Adventure Mission / Group rules @ http://www.thaibis.com/a-z/f/facebook/Bangkok-h-and-t#TOC-GROUP-R...
Places visited
News