Top
Buddhist temple 
home of Nang Yai (Shadow Puppet Drama)
Nang yai (Thai: หนังใหญ่, pronounced [nǎŋ jàj]) is a form of shadowplay found in Thailand and Cambodia. Puppets are made of painted buffalo hide, while the story is narrated by songs, chants and music.Nang literally means skin or hide, and in common usage refers to a dance-drama shadow puppet show. 
 more at SHADOW PUPPET DRAMA
Location
Soi Fa, Photharam District, Ratchaburi 70120
ตำบล สร้อยฟ้า อำเภอ โพธาราม ราชบุรี 70120
Google map link in SM menu for GPS navigation
Youtube

below -

external link


shorter version
360 spherical video  (best viewed in smartphone)
Scene:    Thai culture in temple pray
           2 sites used:   if VeeR site slow try youtube which you can change speed and quality
Google+ below: open album  I  by location   I  slideshow
Facebook album at B.Pac: open album
Best view with smartphone
why:
VR: Virtual Reality effect, 
turn device at any angle or better turn around while holding the device for 360 / Spherical view, 
Note: Images are hosted in different sites for different effects
Site: Theta:  
Powerful zoom in / out
why Theta site: many display controls,  
Zoom out to make a crystal ball, all display styles can be downloaded. 
click a thumbnail to watch in 360 
  - 
have fun morphing the images
Theta site lets you change the display styles - see options below images in Theta site or  

Virtual Tour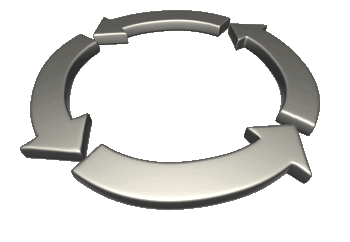 images are 360 Spherical
Tour covers: 
street view, entrance, all around and more 
Google street view
Starting point:  Entrance 
Street view map tips summary
Desktop:  F

ullscreen: Icon top right | Arrows: direction; click to move | 

White frame on cursor: click to jump or zoom  

| Reposition: drag street Icon (orange person)

Smartphone: get Google street view app
SM Comments
Wat Khanon Nang Yai is an ancient temple in Ratchaburi and home to the ancient art of Shadow Puppet drama known as Nang Yai
BESH HASHTAGS
#WatKhanonNangYai   #ThaiTemple  #ThaiCulture  #NangYai  #ZoneRatchaburi 
Tourism Bangkok
Hotels nearby
Other stuff
New to town?
Be Served
Serve yourself > D.I.Y. 
New 
to town?
Bangkok 
Novice to Advanced
, multiple search engines
Tour zones
Buy us a coffee
when I roam around town with a few bags of camera gear, phones and compass I get tired 
ultimately I prefer support for visit my local charity project 
Join our Community
Recommended Events
Places visited
Where we have been link
why try .. . see places of interest, sort table by any column
Bangkok Hospitality & Tourism
Donate Photos, videos to to our Community Groups
Become a Roaming reporter
how it works
News