Origin
Origin of Nang Yai
The word "Nang Yai", or shadow play, literally means "big hides" because the shadow figures sometimes reach a height of 2 metres. Nang Yai, a rich cultural heritage, is among the oldest forms of theatrical arts ever performed in Thailand. It can be traced back to the times of King U-thong of Ayutthaya (1350-1369).
It was very popular during the reign of King Rama II of the Chakri dynasty (1809-1824). At that time there was a Nang Yai episode called Phra Nakhon Wai which was a real hit. The shadow figures created for the episode were meticulous works of art, vivid in form and colour. They were kept in the National Theatre Building as part of Thai cultural heritage. Unfortunately, the later generations of the Thai people have no more chance to see the shadow figures for they were destroyed together with the theatre building in a fire in 1960.
Later in King Rama V's reign, two troupes of Nang Yai -- Nang Yai Wat Sawang A-rom, Sing Buri province and Nang Yai Wat Khanon, Ratchaburi province were founded.
Nang Yai perferformers move in accordance with the plot while holding the shadow figures.
At present, public performances of Nang Yai are rare. They are staged occasionally for demonstration purposes. At Wat Khanon in Ratchaburi province, every Saturday at 10.00 hrs., a Nang Yai performance is shown. This is one of the three troupes existing in Thailand. The other two are Nang Yai Wat Sawang A-rom, Sing Buri province and Nang Yai Ban Don, Rayong province. In this issue of Thaiways, only Nang Yai at Wat Khanon will be dealt with.
The performers are paying homage to their teachers before going on stage.
Nang Yai Overview
Before Nang Yai is staged, there must be a ceremony of worshipping teachers (or wai khru in Thai). This is done to pay respect to teachers both humans and gods. Also, it is believed to bless the performers with success at the show. Throughout the ceremony, traditional Thai music is played.
When Nang Yai is staged, one or more shadow figures are held by performers before the white screen. All performers are male as they must be strong enough to hold shadow figures, some of which weigh up to 7 kg, during the time they are on stage. The figures have no moving parts but they are changed as the plot develops. The ones in motion are the performers who, while lifting the figures high, must move their body in unison in accordance with the plot and the rhythm of the music.
Nang Yai Ancient Shadow Play mostly performs episodes from the Ramakianepic which is a story about the battle between vice (represented by Thotsakan) and virtue (represented by Phra Ram).
Nang Yai: A blend of various art forms
Nang Yai was a high-class entertainment in former times, being a combination of several art forms as follows:
1. Handicraft art The meticulousness and the exceptional workmanship in making fine shadow figures.
2. Literary art The poetical beauty of the narration and dialogues.
3. Oratory art The art of narration and the dialouges that make a lifeless shadow figure look lively and real.
4. Musical art The Thai Classical ensemble or Wong Pi Phat is required to provide musical accompaniment that best suites the episodes.
5. Performing art The performers must manoeuvre the shadow figures with agility in accordance with the figure characteristics.
The old shadow figures kept in the Wat Khanon Nang YaiMuseum refect fine workmanship.
The Shadow Figure Appearance
The shadow figures are mostly made of cow hides, delicately perforated and painted into characters in the episodes of the Ramakian epic such as Phra Ram, Thotsakan and Hanuman. The figures are divided in accordance with their attitudes.
The present abbot of Wat Khanon plays an important role in Nang Yai conservation.
For example, the shadow figure of a subject in audience (Nang Fao or Nang Wai) is an individual silhouette of either a human, a demon, or a monkey subject, in a sitting position, hands clasped together in a wai gesture. Figures of this kind are used in the scenes where the subjects are in audience with the king.
Background of Nang Yai at Wat Khanon
In former times, the area around Wat Khanon was a customs post. This enabled the constant contact between Ratchaburi town and Bangkok. During the time that Phrakhru Sattha Sunthon was the abbot of Wat Khanon (King Rama V's reign, A.D. 1868-1910), a nobleman gave 20 shadow figures to the temple.
Inside the Wat Khanon Nang Yai Museum, you can have a close look at several beautiful shadow figures and get to know the background of this kind of art.
This and the fact that there were plenty of cow hides for making drums in the temple made the abbot decide to create Nang Yai figures. Then Nang Yai masters from up-country were called to carry out this project until it was completed. The first set of hide figures was "Hanuman Thawai Waen" or Hanuman presenting Phra Ram's ring to Sida.
The first set became deteriorated within a short time because the artisans did not know how to prevent the hides from becoming wrinkled. Later, the abbot invented a method to solve that problem and created new figures for nine more episodes. At present, the shadow figures are aged more than a hundred years and are well preserved in the Wat Khanon Nang Yai Museum.
Nang Yai Conservation at Wat Khanon
Nowadays, Wat Khanon is the only temple with its own Nang Yai troupe which has regularly kept on its operation. Thus, Wat Khanon has played an important role in the conservation of Nang Yai of the country. The temple, in cooperation with the government and the private sector, bring Nang Yai on stage both domestically and internationally.In 1989, HRH Princess Maha Chakri Sirindhorn, out of a serious concern about this precious national heritage, set up a royal project to conserve the 313 old Nang Yai figures by duplicating a new Nang Yai set for performance and to keep the old ones in museum.
Silpakorn University was responsible for all processes involved. The new set was finished in 1995 and has been used in performance since then.
Apart from making a new set of the shadow figures, the temple established a Nang Yai museum within the compound to exhibit Nang Yai figures and publicize the Nang Yai story. Also, to prolong this theatrical art, the temple has managed to continuously train young people for the Nang Yai performance.
Wat Khanon Nang Yai Received a UNESCO Award
Recently, Wat Khanon Nang Yai honourably received an award from the UNESCO for its active role in safeguarding what the UN terms "intangible cultural heritage". The troupe was among the 32 entrants in a contest organised earlier this year by the Asia Pacific Cultural Centre for UNESCO (ACCU) in Japan.
Boys rehearsing for the Nang Yai performance.
The following is the summarised opinion of Khun Charan Thawonnukulphong, the troupe manager:
"At Wat Khanon, we do everything naturally on the basis of our own daily-life. We do not make it up for propaganda. Here we regularly rehearse the Nang Yai performance, rehearse the musical performance, maintain the shadow figures and clean the theatre which is in the temple compound. It can be said that the complete management of Nang Yai can be seen here.
Khun Charan, the troupe manager, is doing his best to carry on his mission in the Nang Yai conservation.
In our troupe, there are around 30 members, aged from 6 to 17 years old. Ten play the traditional music and about twenty perform the Nang Yai show."
"The youngest performer is only six years old. Even though his performance is not that good, his innocence stands out. This natural charm is what captures the audience's attention."
"Regarding the award from UNESCO, we are very proud of it because we were the only foreign troupe to win the award with all five other winners from Japan. Beforehand, around four or five years ago, we recieved another important award -- the Kinnaree Award for our excellent landscape and venue."
Set in a shady atmosphere, the Wat Khanon Nang yai Museum welcomes all visitors.
In addition, two boys in Wat Khanon Nang Yai troupe -- Suthat Songkhachon and Sarawut Thawonnukulphong -- expressed their feelings that they were proud to be part of the conservation of this rich cultural heritage. They both join in the troupe out of their own passion not for any remuneration.
The band Wong Pi Phat is an important part in the performance.
Location
Wat Khanon is situated at Tambon Soifa, Amphoe Photharam, Ratchaburi Province (about two-hour drive from Bangkok). If you would like to witness this theatrical art, you can go by yourself or ask a travel agent to arrange a trip to the temple. 

Museum: Open daily 08.00-17.00 hrs.
Soi Fa, Photharam District, Ratchaburi 70120
ตำบล สร้อยฟ้า อำเภอ โพธาราม ราชบุรี 70120
Google map link in SM menu for GPS navigation
Virtual tour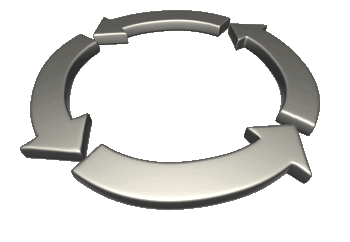 images are 360 Spherical
Tour covers: 
street view, entrance, all around and more 
Street view
Starting point:  Entrance 
note: if not accurate use 
Street view map tips summary
Desktop:  F

ullscreen: Icon top right | Arrows: direction; click to move | 

White frame on cursor: click to jump or zoom  

| Reposition: drag street Icon (orange person)

Smartphone: get Google street view app
Youtube 

below -

external link


shorter version
360 spherical video  (best viewed in smartphone)
Scene:    tour visit, arrive walk in and preview (360 camera not able to zoom stage) 
               2 sites used:   if VeeR site slow try youtube which you can change speed and quality
Scene:    private showing during tour and lessons on how to
           2 sites used:   if VeeR site slow try youtube which you can change speed and quality
Google+ below: open album  I  by location   I  slideshow
Facebook album at B.Pac: open album
360 Spherical photos
Best view with smartphone
why:
VR: Virtual Reality effect, 
turn device at any angle or better turn around while holding the device for 360 / Spherical view, 
Note: Images are hosted in different sites for different effects
Site: Theta:  
Powerful zoom in / out
why Theta site: many display controls,  
Zoom out to make a crystal ball, all display styles can be downloaded. 
click a thumbnail to watch in 360 
  - 
have fun morphing the images
Theta site lets you change the display styles - see options below images in Theta site or  

Saturday 10.00-11.00 hrs.• Special thanks to Phrakhru Phithaksillapakhom, the present abbot of Wat Khanon and Khun Charan Thawonnukulphong, the manager of Wat Khanon Nang Yai Troupe.
THE HISTORY OF NANG YAI SHADOW PUPPET DRAMA AT WAT KHANON, RATCHABURI – THAILAND
Nang Yai Shadow Puppet Drama at Wat Khanon was first established during the reign of King Chulalongkorn, King Rama 5.
The origanator of the carved leather puppet figures was a highly respected senior priest by the name of Satthasunthorn (Grandfather Klom), who was born in 1848, the years of the monkey, and died on 5th December, 1942, in his 95th year.
The Reverend Satthasunthorn had the idea of making the Nang Yai puppet figures larger than before. He persuaded a respected teacher, Khru Ung, and two master craftsmen, Chang Ja and Chang Puang, to combine their talents and create the figures.
Their first collection was "Hanoman Tawai Waan", or the "Monkey King Offer the King a Ring". Nine further collections were crafted, and at present the temple houses 313 puppet figures.
They are treasured by the temple as each one has been looked after and handed down with loving care.
Wat Khanon is the only temple offering this form of royal entertainment. The puppet figures and standards of the Nang Yai troupe have each been immaculately maintained thanks to the support of the temple from the past until the present day.
SM Comments
Shadow Puppet drama or Nang Yai is based in the temple grounds of Wat Khanon Nang Yai in Ratchaburi, 
SM hub 
https://goo.gl/gS1Epb
BESH HASHTAGS
#WatKhanonNangYai   #ThaiTemple  #ThaiCulture  #NangYai   #ZoneRatchaburi 
Tourism Bangkok
Buy us a coffee
when I roam around town with a few bags of camera gear, phones and compass I get tired 
ultimately I prefer support for visit my local charity project 
Join our Community
Recommended Events
Places visited
Where we have been link
why try .. . see places of interest, sort table by any column
Bangkok Hospitality & Tourism
Donate Photos, videos to to our Community Groups
Become a Roaming reporter
how it works
News