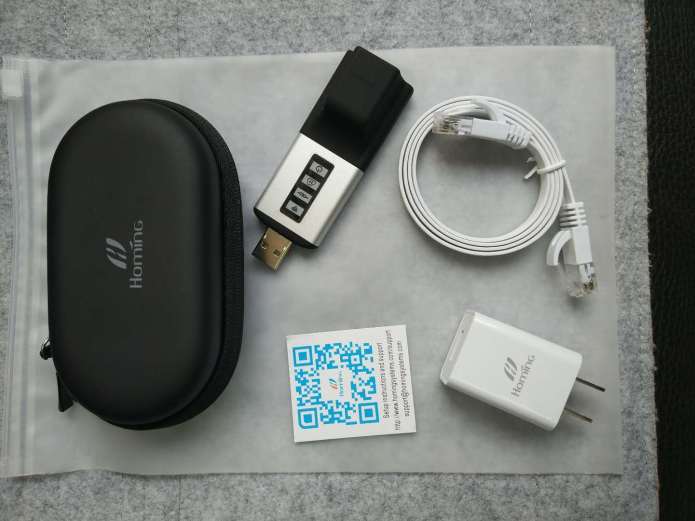 Purpose
similar to VPN (Virtual Private Network) but better
Point of difference: 
does not try to disguise or trick the system
you buy a small device / dongle and attach to home internet
you remotely instruct the device to sling / mirror / bounce your service from home to your remote location
you are remotely connected to home 
you are always home 
Always home is a direct physical link to your home network which you can access from anywhere, ideally when abroad and bypass all GEO blocking 
The dongle inbuilt technology generates faster then normal portal speed
It's as if you are at home 
apps for smartphone or desktop 
HOW IT WORKS
Requires a small physical dongle connected to your home internet (small one off cost to buy)
With annual subscription (small cost) at any time you remotely (anywhere in the world - obviously in another country where there is GEO fencing preventing you from accessing your home based internet streaming)
Connect to your "always home" app - now your device is portal / remotely connected to your home internet and you can then access the internet via your home system and "sling" all internet viewing back to your remote location (another country)
Note: this is double internet usage: view (download) on home service and upload to portal and download thru the remote service 
Remember:  This ideal user is 
a traveller seeking access to home network to watch existing connections TV shows and the like that would be GEO blocked 
a traveller seeking access to employer office network 
Download useage

from home connect the access / streaming is an upload not download process
from your remote location you will be downloading the data, typically you should try to use a local / wifi service NOT mobile as mobile data pack are usually more expensive but this depends on the local system  
ie., check you allowance on home and remote 
info extracted from a site as general info re useage 
Streaming video for a minute uses an estimated 4MB data (at 480p). This varies greatly depending on the video quality of what you're streaming. Making video calls using an app like Skype also counts as streaming video. A Skype video call could use twice as much data as a YouTube video of the same length and similar quality, because you're streaming two videos (one from your mobile to your mate's, and one from their device back to you).
Pricing
info below was a special offer I shared when i wrote this review, the offer has expired so use the link above 
old offer from time of review 
sections listed 
1. standard price on their website 
2. reduced price for my readers / followers 
3. massive discount for solo life pack 
screen shot below shows Indiegogo (crowd funding) campaign page 
The product is ranked "InDemand"  and 259% sales above campaign estimates 
the page shows other options for annual licence US $39 and US $39 for a dongle (require 1 dongle per licence)
3. Monster discount with Sololife pack
Best offer 
this link will access their sololife pack at $10 less than published
share me your savings .....
I don't get any commission  (ask the host service) 
I like promote good stuff that I use and encourage people to reciprocate (return the favour) 
the host site does offer a referral code which gives users extra credits but I dnt use that link I opted to cut a deal for my network 
access this link "buy us a coffee", pls also include a message so I know its from you
Roadtest Aus
Testimonial: Phill Smith 2018 
1st used the service in for 6 months to verify successful connection to GEO locked channels in Australia from abroad 
all existing services / channels on fox a/c in Aus can be viewed in their app up to 5 devices via website on desktop or mobile app
       Note: AFL have another app to access abroad but you have to pay another fee .. W.T.Fox 
Other:  
welcome to message details of a internet based GEO for me to test, provided its free to access (no join fee) 
otherwise if your not sure / confident to spent US$139 then buy the 1 year licence $39 + dongle 
it's incredibly fast ?  I dnt know how they make it go so fast ie., no buffering 
Ive watched the sports (AFL) however I prefer to go to a local bar in Bangkok to eat and drink and have some atmosphere, I mainly use the app to watch Fox cable TV from Australia and it works like a charm - no buffering
Cost / savings
this is the approx cost savings for me, they will bee different for you based on what type of GEO blocked links you like to view 
1. internet service Australia  = Nil  (existing service)
2. dongle and sololife package US $139 over 70yrs      app $3 per year
Fox / Cable abroad
can only sling feed from TV and web based devices attached to TV ie.,, cable 
if able purchase rights to view outside Aus ..  perhaps $50 per year 
AFL aboard season pass                                $120 pa 
iview abc  
good shows and docs .. but many are GEO blocked but not with this app
again this app can not be GEO blocked because the connection is from your live home network being "slinged" to you 
similar to VPN but better and faster
Downloads