Top
Proflex MMA Cage Fight by Ambassador  1702/2017 starts 7pm Food and Drink on site












INTERNATIONAL AMATEURS




short link
QR Code: 
SM hub this page
No typing, point & scan 
for instant access
Social Media QR Menu: Pending 
Program
8 Fights: International Amateurs
Moth Band
Strikers Sports Bar Coyote Dance Ring Girls
After party free shuttle bus - buy 1 beer get 1 free and free food
Tickets
B.PAC special Facebook Group: Bangkok Adventure members
2. message confirmation and request promo details to 
VIP ringside tables: 14 -> only 2 avail
Please indicate your status 
How to 
Share link:

 open link, select going, invite others / share post
Check in:  

when you arrive search for this event (click above) 

select check in, add comment / pics now or later 
include the hashtags in post to be eligible for social media prize (see below)
Video: 
Summary of the night  
event 03/02/17 Muay Thai  
360 Video
Best view
: smartphone tablet for 
V
irtual
R
eality effect
1. set quality: select HD  
(
gear icon
in corner of player): how to
2. Smartphone: turn device in any direction, 
rotate with finger swipe or pinch zoom
If you can not rotate screen/view see help notes below
Scene/s  17/2/17 - arrive and evening
remember: 
best results with smartphone / tablet to rotate screen on any angle
Don't forget - best viewed in smartphone 
but wait .. there's more see below 
NOTE: watch in "flat mode" (non 360) to see all, how to:-  
Smartphone - click play button in widget/window above - 
help
save 74% on VPN Unlimited
Virtual private Network - World Wide
Google+ below: open album  I  by location   I  slideshow
Facebook album at B.Pac: open album
Pending this event
fights  / audience / after party 
Photos: Patrons - Proflex Fight Night                        รูปภาพผู้มีอุปการะคุณ - Proflex Fight Night
Submit your photos for prize, details in event page        ส่งรูปถ่ายของคุณเพื่อรับรางวัลและรายละเอียดในหน้ากิจกรรม
Checkin in at event in facebook show your pics             เชคอินบนหน้า Facebook แสดงภาพของคุณ
Collect your photo taken by our photographers              เก็บภาพของคุณที่ถ่ายโดยช่างภาพของเรา
How to:                                                                            ทำอย่างไร:
Like fanpage to receive news when photos ready          ลิงค์แฟนเพจเพื่อรับข่าวสารเมื่อภาพถ่ายพร้อม
Tag photos and share to be eligible for prizes                แท็กภาพถ่ายและแชร์เพื่อสิทธิ์ในการรับรางวัล
in production - being translated to English
〇Sid Mahasuverachai ไร้สังกัด 57 kg 180 cm Amateur mma 2-1 เคยเเข่ง มวยไทย / gi bjj ( เเพ้มากกว่าชนะทั้ง 2 อย่าง) vs รุ่งโรจน์ โพธิ์ศรี ชื่อเล่น ก้อง สังกัด Bangkok Fight Lab น้ำหนัก57 สูง172 ประวัติการแข่งขันชนะ5แพ้1 ประเภทกีฬาที่เคยแข่ง มวยไทย-ยูโด-ยูยิตสู 
〇จิรพัฒน์ จำเริญสุข ฉายา วิหกอมตะ Mma 0-0 57 kg 175 cm เคยเเข่ง มวยไทย / เทควันโด vs กิ่งพลอย บ้านแรมบ้า 57kg 29กันยายน2542 สูง168 ชื่อ นาย สุรศักดิ์ แซ่ตัน 
〇ปิง ศาณุพงศ์ อองกุลนะ สูง176 น้ำหนัก57 ไม่เคยต่อยmma ประสบการณ์ มวยไทยภูธร 2 ครั้ง แพ้ 1 เสมอ 1 ปราช บัวภา Silver university boxing ศานุพงศ์ มวยไทย ต่อย2ครั้ง ฝึกซ้อมJujitsu 4เดือน vs สุกฤฎพัชร์ นามสกุล ด้วงสม ชื่อเล่น ไม้ น้ำหนัก 57 กก. ส่วนสูง 165 ซม.ทีม STREET FIGHT THAILAND ประวัติการแข่งขัน 1 แพ้ 1 ชนะ0 เสมอ0 กีฬาที่เคยแข่งขัน เทควันโด 
〇ชื่อ- สกุล สาริศ พงษ์เสนีย์ - ชื่อเล่น ข้าว - สังกัด UTCC - น้ำหนัก ส่วนสูง 61 172 -ประวัติการแข่งขัน ไม่เคย - ประเภทกีฬาที่เคยเข้าร่วมแข่งขัน MMA สมัครเล่น vs Akihiro Fujisawa 61kg 165cm 3-0-0 
〇ชยุตม์ โรจนากาศ สังกัต Q23/ ATT สูง 176 หนักไม่เกิน 66 ประวัติการแข่งขัน ชนะ1 แพ้ 1 กีฬาที่เคยแข่ง BJJ vs Kyo 175cm 66kg 5-3-0 
〇เบสท์ ปราชญ์ บัวภา สูง 174 cm น้ำหนัก 65 kg ต่อย mma 2ครั้ง=ชนะ1ครั้ง แพ้1ครั้ง ประสบการณ์ มวยสากล University game. vs นฤพนธ์ ปลอดภัย กอล์ฟ bangkokfightlab 66กก. 170ซม Debut เคยแข่งเทควันโด 
〇ชื่อ ไตรรงค์ แจ้งสว่าง ชื่อเล่น เอส สังกัด -น้ำหนัก 70kg.สูง 177 cms ไม่มีประวัติการแข่งขัน ไม่เคยแข่งขัน vs ชื่อ - SeokCheon สกุล - Oh ชื่อเล่น - สังกัด - Shingi Dojo น้ำหนัก ส่วนสูง - 66 หรือ 70 ประวัติการแข่งขัน - ไม่เคยทำ ประเภทกีฬาที่เคยเข้าร่วมแข่งขัน 
〇ทินกร ศิริกุล (Tinnakorn Sirikul) ฉายา Assaultattack "This is tangmo" ขอสมัครในรุ่นน้ำหนัก ไม่เกิน120 กิโลกรัมครับ Vs Hidetaka Arato 170cm 120kg 1-0-0 ชือ จิรายุส ชูลักษณ์ ชื่อเล่น มิท สังกัด fightlab นน 57 สส 165 เทควันโด
10 fights / international amateurs
- - - - - - - - - - - - - - - - - - - - - - - - - - - - - - - - - - - - - - - - - - - - - - - - - - - - - 
TV Coverage
viewer audience live stream Muay Thai 3/2/17 1,1000,000 (majority Thailand) 
Live stream - subscription viewers
TV channel RAINBOW TV on PSI
Replayed to Youtube, link to be added post event 
Events: Past Future PFN

Location
Open air ring Tower wing of Ambassador Hotel
171 Soi Sukhumvit 11, Khlong Toei Nuea, Watthana, Bangkok, Thailand
Longdo map link
 is in 
Thai & English for taxi 
Google map link in Social media menu below for GPS navigation
Venue
The Perfect location, in the middle of Bangkok's premiere nightlife zone, minutes from major sopping transport and hospitality services.
The Ambassador Hotel is perfectly situated, offering a wealth of shopping venues, popular bars and upscale restaurants.  
room rates / bookings 
Ambassador Hotel with Agoda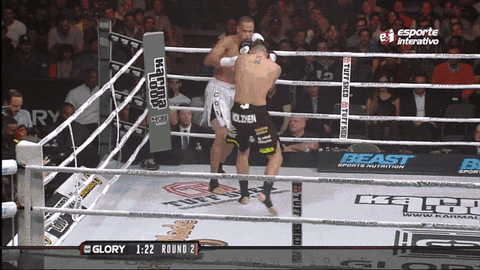 Social Media
Tip: Copy & paste these hashtags & web page url into your post for search match




Proflex Fight Night (MMA) 17/02/2017 Suk Soi 11 Bangkok 7pm, 10 fights, international Amateurs, Photo ops with fighters and ring girls, SM hub https://goo.gl/YyTQvS




BEST HASHTAGS #ProflexFightNightBkkFeb2017

#ProflexFightNightBkk #BkkMMA #AmbassadorFightNight #BkkSukSo11 #BtsNana #BpacApproved #BkkZoneSukhumvit #1nightBkk

#

BangkokAdrenalin

e

live hashtag links: click on a live hashtag link below to see how it works How to use Hashtags for Social Media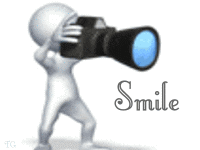 Conditions 
1. Like fanpage of Ambassador Fight Night - see link SM check in 
2. include hashtag 
#ProflexFightNightBkkFeb2017
3. Photo/s must include aspects of fight night (the ring, fighters, ring girls, guests)
4. must be shared in your social media page Facebook / Twitter / Instagram / Google+ or any of the channels listed in this page
Prize categories
Best photo / Funny Photo / Action Photo
Winners announced
1. 48 hrs after the event we search all SM channels for photos with using the hashtag shown above
2. we will also review photos taken by resident (host) photographers (these photos may take a week before they are uploaded to an album)
3. Judges will review all and publish results in Ambassador facebook Fan Page (Prizes: free ticket/s for next event)
Tips to make your best pics
A billboard is available inside the entrance for you to join with friends, ring girls and fighters
When to capture of Photo
On arrival: go to billboard at entrance to capture of photo with with ring girls and fighters
During the event:
Photo with Fighters: after each fight the announcer will invite you into the ring for photo with fighters or queue at the ring girl station near the entrance
Photo with Ring girls: go to the ring station (near entrance) anytime - note: the Photographer may not be available at all times
At the end of the night: go to billboard (at entrance for photos with friends and/or ring girls
Request Photo
Ring girls - simply visit the ring girl station at the entrance
Fighters - catch them as they leave the ring or queue at ring girl station and let them know we want a pic with fighter/s
BPAC VIP guests
BPAC [Bangkok Personal Assist Concierge]  
VIP Guest list

Share this page
Updates
Other stuff
Places visited  
Where we have been link
why try .. . see places of interest, sort table by any column
Bangkok Hospitality & Tourism
Donate Photos, videos to to our Community Groups
Become a Roaming reporter
how it works
News