About
Chu Chocolate Bar Cafe - Asoke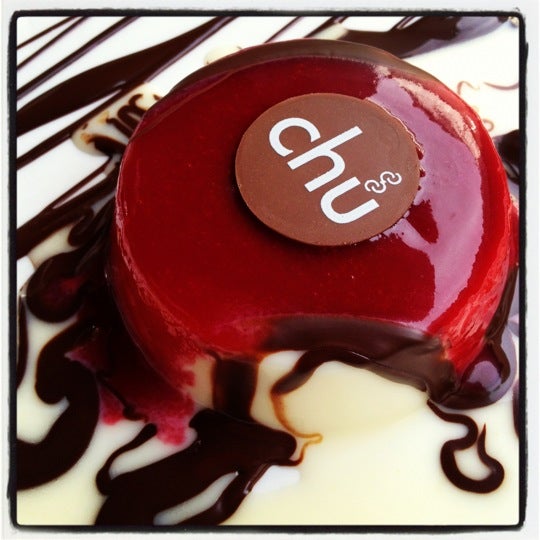 Casual All-Day Brunch Cafe with home made cakes, pastries and specialty chocolate drinks.
Home to the best Hot Chocolate in Bangkok with Desserts and cakes baked fresh from our open kitchen. Brunch available all day long ;-)
Logistics
Best ages: suites all age groups
Price: Medium  > 
Open daily from 10 am 
Language: English and Thai
Tourist attraction:  close by 
Check in
show some love ......
all SM channels and best hashtags
Give a review, tag friends, share into network/s 

Eatigo real time discount vouchers
available for Chu Choc Bar Cafe - Asoke no up front costs, 
free sign in and reserve your seat for up top 50% discount
Location
Unit 204-206 2nd Fl. Exchange Tower  
388 ถนน สุขุมวิท 
แขวง คลองเตย เขต คลองเตย 
กรุงเทพมหานคร
 Klongtoei Wattana, Bangkok
Longdo map link
Longdo map is Thai & English for taxi driver, Google link below in Social media menu for GPS navigation
Getting there: 
at 
BTS (Skytrain) station Asok [street view] take exit gate 1 or 3 or 5 or 6 into Terminal21 
Google+ below - open album  <>  fullscreen slideshow
Facebook album at B.Pac - open album
Gallery this page in SM links below or google search
Google street map view
Starting point:  Entrance to to Exchange Tower
Street view map tips summary
Desktop:  F

ullscreen: Icon top right | Arrows: direction; click to move | 

White frame on cursor: click to jump or zoom  | Reposition: drag street Icon (orange person)

Smartphone: get Google street view app  
HOW TO access "Street view and 360 Photo Spheres":  from google map drag street view Icon to Position 
help video
360 Panorama
In Production 
 .. in the meantime .. our Banner link
Controls 
(Smartphone) swipe finger to rotate or turn device 
(Desktop) Resolution: bottom right | Zoom: double click | Full page: top right | rotate: mouse
BPAC recommends 
Hotels
Tip: Copy & paste these hashtags & web page url into your post for search match

Chu Chocolate Bar Cafe Asoke for breakfast lunch or dining for exciting meals and drinks with chocolate, at the interchange of BTS (skytrain) and MRT (subway)  more in social media
hub page
http://goo.gl/V2gppR
BEST HASHTAGS

#ChuChocBarAsoke   #ChuChocBkk  
 #BtsAsoke   #MrtSukhumvit

#BkkFamilyFun  
How to use

How to use Hashtags for Social Media


SM menu QR Codes
Scan the QR codes for fast access to channels
this QR code left is this page
Save time 
with 
social media posts
copy our hashtags and weblink from 
Hashtags this gig
, then add comments
Donate Photos, videos to our media hub page
Email 
bpac@austhai.biz
, 
include the url (link address) of content (pls do not email us the images/videos, only the links)
Become a roaming reporter !
follow the SM channels, give reviews, tag and share
if we see enough of you we'll create your 
profile page and other free stuff or email us 
bkkroamingreporter@austhai.biz
 with your social media page link