Top
No typing, point & scan 
for instant access
Social Media QR Menu: Pending 
Videos
video recording of show / performers is not permitted - here's a snap of comedians on the night
we have included one of Tom's shows in a video below
Guests are welcome to approach comedians for photos, ideally at the end of the show on stage
We included some photos in this page, more in 
Social Media
 section below 
Bpac Review by Lucky
Facebook post - click on an image to open post or click here
One of the busiest "over packed" house performances, patrons have the opportunity to buy advance tickets online (discounted) and avoid the queue. 
Many did and for the others it was a long queue and a great debate to pressure management to allow "standing room" only tickets  (many should have been turned away but they insisted on any spot ...  see the 360 spherical photo under "Venue" to see the crowd perched in the stairwell ....  
Photo images - not the best, sorry i could not get near the stage ..  never seen the venue soooo packed 
ok on with the show 
Opening the show was comedian and club owner Chris Wegoda
International acclaimed Irishman 
Aidan Killian had them head banging with laughter 
Newbie to Bangkok and breaking crowd records wherever he steps is canadian  
Brian Aylward
 his performance has taken us to a new level
The Legend Tom Rhodes, he came, he swore and everyone was in awe of his world travelled adventures hashed into hilarious quotes and story telling.
and to make the evening one to remember .. it's Tom's Birthday 
Why Go
Easy access, close to the BTS (skytrain station)
English speaking - comics from around the world
Fun with friends
Discount tickets by groups: the more you take the bigger discount on tickets)
Pub Food and Booze downstairs The Royal Oak

(great atmosphere and mezzanine dining room just below the comedy club)

More booze in the show (they have a small bar in the corner to keep you hydrated
Donate a joke at half time for big prize
Photo ops with Comedians on stage after the gig 
Finish time is prime for nightlife pursuits
Educational:  learn to laugh again without all the political correct drama - FREEDOM 
Best nights for Thai is "whos line is it (more acting)
Venue: 360 Photo
Zoom all the way out to make a crystal ball effect and then spin it.. 
Best view: smartphone tablet for Virtual Reality effect
Call to Action
Share the love 
1. Tag your friends in the facebook photos album
2. share this page to your network
3. click the 
SM Social Media link to Comedy Club Bangkok to like their page follow future events
Half time prize for best jokes donated (by pen or post to check in page)
Weekly English speaking shows  
book online for a savings or front at the door
Pub Food and Drinks available at the show 
Social Media
BEST HASHTAGS:
#TomRhodesComedyClubBkkJan2017   
#BkkComedyClub   #Comedy  #BkkEntertainment  #BtsPhromPong  #BkkAchiever  #BpacApproved
  #1NightBkk
live hashtag links: click on a live hashtag link below to see how it works
the People 
other comedians on the night 
all other social media channels in 
S M Menu: Comedy Club Bangkok
Distribution
apart from using the SM channels above we have access to 
B.PAC Recommended
We use and recommend this venue for our guests and visitors to Bangkok
Bangkok Personal Assist Concierge make regular visits to venues with guests to experience local hospitality and populate the information in various Social Media Channels
Where's Wally
the People 
other comedians on the night 
Next Event CCB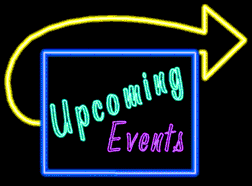 The Comedy Club Bangkok host weekly events
Main page
Share this page
Updates
Other stuff
Places visited  
Where we have been link
why try .. . see places of interest, sort table by any column
Bangkok Hospitality & Tourism
Donate Photos, videos to to our Community Groups
Become a Roaming reporter
how it works
News