Basics
Drone Camera Settings: All you Need to Know
Unfortunately, there's more to a drone's camera than just point and shoot, which of course you can do if you want and for sure you'll get some pretty good photos. But to push on to taking truly spectacular photos and even perhaps reach the heady heights of Ansel Adams or Annie Leibovitz of the photography world. Well then first you have to learn how the myriad of drone camera settings work and what all their strange coded names actually mean.
It's a little intimidating at first, but with a bit of study and practice it'll soon become 2nd nature to you and you'll be setting your camera up effortlessly to take your prize winning photo. With of course the help of our drone camera settings tutorial info graphic.
Drone Camera Settings Infographic
Now that the arcane mysteries of exposure, aperture, shutter speed, etc. have been unlocked for you, do what any aspiring drone photographer does and practice, practice, practice! Don't forget to share your pictures on SkyPixel or DJI Facebook owners groups and receive some constructive criticism from the photography professionals that frequent those web pages.
The Cradle
The cradle in conjunction with the cross bar and go pro clip create a "leggo set" multiple configurations 
click image or link  
Mavic Pro Cradle -
See more
  includes apps, tripods, hand fly devices and more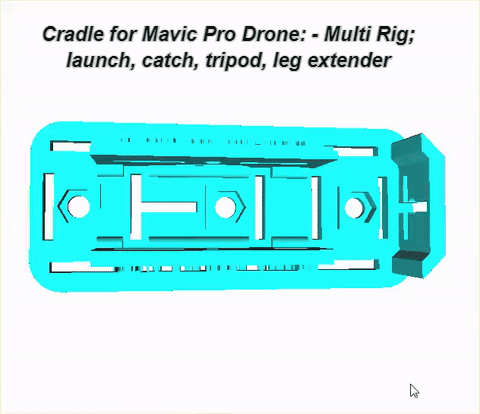 Related topics
Buy us a coffee
when I roam around town with a few bags of camera gear, phones and compass I get tired 
ultimately I prefer support for visit my local charity project 
Join our Community
Tourism Bangkok
Prices from online booking services 
Other stuff
Recommended Events
Places visited  
Where we have been link
why try .. . see places of interest, sort table by any column
Bangkok Hospitality & Tourism
Donate Photos, videos to to our Community Groups
Become a Roaming reporter
how it works
News