The EmQuartier, opened in May 2015, comprises the commercial The EM District in Bangkok with the Emporium, and the EmSphere.  All three buildings have an total area of 2,500,000 square feet of mixed use retail space and are located on a 50-rai plot of land adjacent to
Benjasiri Park.
The EmQuartier is holding "The World Extraordinaire" to celebrate the success of The EM District with the first ever 3D Mapping Extraordinaire performance projecting images onto The Emporium and The EmQuartier's facades. Together with lights and sounds, this performance is the most spectacular in Asia. The mapping showcase will be presented until June 1
The World Class Brands
Kriengsak Tantiphipop, Chief Executive Officer of The Emporium Group Co., Ltd., added that more world-class brands names will open soon: the first and only store in Thailand of New York jewellery store Tiffany & Co; French jeweller considered Van Cleef & Arpels; separate Dior boutiques for women and men Dior Lady and Dior Homme; Burberry; Emporio Armani; Issey Miyake; TOD's; Canali; Patek Phillipe; Rolex; Hublots.
Megga retail complex 
Tourism attraction: yes, shopping and Irons nearby
Duration: 4 hours minimum 
Check in S.M.
show some love ......
Give a like, review, share
651, Sukhumvit Rd, Khlong Tan Nuea, Watthana, Bangkok
Thailand 
Google map link in Social media menu for GPS navigation
area is 4kms SE of Siam Central, mainly retail tourism
   Facebook album - B.PAC 
more in SM (Social Media) channels below
Virtual Tour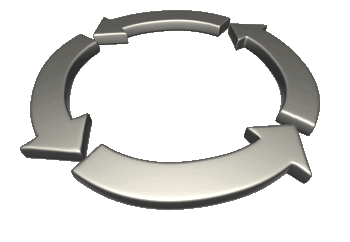 Tour covers: 
all floors, basement to 9th flr
Google street view
Starting point: 
 on Sukhumvit looking at entrance
for overhead view click escape on full screen or use link in google map under social media
Street view map tips summary
Desktop:  F

ullscreen: Icon top right | Arrows: direction; click to move | 

White frame on cursor: click to jump or zoom  | Reposition: drag street Icon (orange person)

Smartphone: get Google street view app  
HOW TO access "Street view and 360 Photo Spheres":  from google map drag street view Icon to Position 
help video
Why tour here
The mall itself is a tourist attraction in design and integration with walk thru from BTS skytrain station, the food court Helix next door is out of this world, shopping malls across the street as is an awesome boutique park and gardens which is wow in the evening 
for more see the list of tour Icons from the BTS station listed in this page
Hotels
Social Media
SM channels & hashtags below. give reviews & share
more channels below.....  
Hashtags this gig
Tip: Copy & paste these hashtags & web page url into your post for search match



The Emquartier open 2016, a ginormous brand name label shopping complex and Helix food court eatery at BTS skytrain station Phrom Pong, SM hub http://goo.gl/LQXqc1

BEST HASHTAGS


#Emquartier    #HelixFoodCourt  

Industry #BkkShoppingC  

 #BkkCinema  

 #BkkAchiever #BpacApproved   #EtBkkYes  #BtsPhromPong

live hashtag links: click on a live hashtag link below to see how it works 
Tourism Bangkok
New to town?
Be Served
Serve yourself > D.I.Y. 
New 
to town?
Bangkok 
Novice to Advanced
, multiple search engines
Tour zones
Buy us a coffee
when I roam around town with a few bags of camera gear, phones and compass I get tired 
ultimately I prefer support for visit my local charity project 
Join our Community
Recommended Events
Places visited
Where we have been link
why try .. . see places of interest, sort table by any column
Bangkok Hospitality & Tourism
Donate Photos, videos to to our Community Groups
Become a Roaming reporter
how it works
News