About
THE HELIX - FOOD COURT in EM QUARTIER
The Helix Quarter, one third of EmQuartier shopping mall in Phrom Phong, presents one of Bangkok's most exciting new dining hubs. Fully opened in May 2015 - around a month after the soft opening of EmQuartier - this unique space features a huge range of restaurants spread across the top floors, with almost 50 outlets in total. 
 Frankly, we've never really seen anything like this in the city. The design is quite incredible, taking on a spiral staircase concept (you can just get the elevator to the top if you're feeling lazy), with futuristic sweeping surfaces and 100-metre long 'rainforest chandelier' hanging from the ceiling. The back-to-nature theme is continued with an outside courtyard on the fifth floor, complete with trees, benches, interconnecting pools of flowing water and some excellent views of downtown Bangkok from a couple of 'viewing platforms'.
Photos
Social media hub this page 
Best view with smartphone.
use external link option for best effects
why use smartphone
Virtual Reality effect, 
turn device at any angle or better turn around while holding the device for 360 / Spherical view, 
more at about 360 Spherical Photo apps

 
Site 1. Theta  



The Bangkok EmQuartier Food Guide – 40 Mouth-Watering Restaurants & Cafes To Go For
[Bangkok] EmQuartier is the latest must-visit mall in Bangkok, superbly designed with a futuristic facade, containing A LOT of food choices.
Check in S.M.
show some love ......
Give a like, review, share
Venues
The mall is split up into three zones – The Glass Quartier, The Waterfall Quartier and The Helix Quartier, all connected by several walkways. It can be confusing at first, but makes sense after some orientation.
The upper levels of Helix Quarter where most of the restaurants are contained, boosting of a round walkway, atrium garden complete with waterfall.
So what you do is walk rounds to have a look at the food selection, without the need to climb stairs. The elevators can be too packed and slowed though.
Many of Bangkok's well-loved restaurants have set up a branch here, with some new-to-market brands, making The EM District the one-stop-place for some of the best mid-end restaurants.
Plus, the mall can be conveniently accessed from Phrom Phong BTS Skytrain with a link to the original Emporium mall just across the road.
Compared to the other popular Siam Paragon, I would say the crowd here tends to be slightly older, more towards the working class, and seems to have higher spending power.
The Bangkok EmQuartier Food Guide – 40 Mouth-Watering Restaurants & Cafes To Go For
Arnos Emquartier
Steakhouse and awesome burgers, try the set menu fabulous value and taste experience 
Audrey Café des Fleurs – The Helix Quartier 8F
A florist inspired Garden Home concept, serving Thai-cosmopolitan café style dishes from pizzas and pasta.
Coffee Beans By Dao – The Helix Quartier 7F
Variety of Thai and International cuisine, has been around for 17 years! Don't miss their crepe cakes.
Pot Ministry- The Helix Quartier 8F
Thailand's regional specialties served in unique hot pots which go through hot steam and roasting.
Doong Aroi Ded – The Helix Quartier 7F
Premium beef noodles with imported 5-star beef, prepared in broth made with traditional recipes.
Full Flavour – The Helix Quartier 6F
Thai cuisine with modern interpretations.
Kub Kao Kub Pla – The Helix Quartier 6F
Meaning "dishes to eat with rice", serves both Western and Thai comfort food.
Luk Kaitong – The Helix Quartier 6F
A bird-cage garden scantruary setting, serving good restaurant quality Chinese-cooked dishes. Oh, the rice noodles is one of the best ever.
Nara Thai Cuisine – The Helix Quartier 7F
Modern Thai cuisine using quality ingredients.
The Ninth Café – The Class Quartier BF
Modern Thai café with 200 dishes of Thai favourites, Italian, European and Vegetarian dishes.
Crab & Claw – The Helix Quartier 7F
A taste of New England Coast and lobster rolls.
Belon Oyster & Raw Bar – The Helix Quartier 9F
Up to 16 types of imported oysters and other raw food.
Mellow – The Helix Quartier 7F
Comfort food, refined setting, design-drive atmosphere.
Nova Tearoom by Signor Sassi – The Helix Quartier 8F
Luxurious setting, with bistro fare such as egg-topped duck waffles, salmon croissants, and wagyu beef burgers.
Sava Dining Room – The Helix Quartier 6F
Opened by a Thai designer, serving Thai and European style dishes in a restaurant with blue and white colour scheme.
Scruffy Apron – The Helix Quartier 6F
By the Hyde and Seek team, with a menu of cold cuts, salads and soups to pasta, sandwiches and desserts.
Wine I Love You – The Helix Quartier 6F
1st rooftop bar of Wine I Love You, affordable drinks and bar bites.
Jones & Mowlem 8F
Named after the founders of Billingsgate Fish Market in London, offering market fresh seafood.
White Story – The Helix Quartier 7F
Desert house with amazing toast and freshly-baked breads.
Gram Gourmet – The Helix Quartier 7F
Focuses on people with special dietary needs such as Gluten, Egg, Dairy and Soy Free.
Eighteen Below – The Helix Quartier 6F
Café and ice cream parlour from Hua Hin.
Jones The Grocer – The Waterfall Quartier GF
Australian style food emporium.
La Baguette – The Glass Quartier GF
French style patisserie and café, offering freshly baked breads, sandwiches, croissants, crepes and cakes.
Greyhound Café – The Waterfall Quartier 2F
A popular Fashion-meets-Food café, famous for their wings, pastas and cakes.
Fauchon – The Waterfall Quartier GF
Pretty bites of French style pastries, macarons, cakes and chocolates.
Harrods Café and Ice Cream Parlour – The Glass Quartier GF
1st ever Harrods ice cream parlour outside of London.
Roast – The Waterfall Quartier 1F
Known to serve some of Bangkok's best coffee. Great brunch location.
Vanilla Cafeteria – The Helix Quartier 2F
The 5th shop of the Vanilla chain, known for hearty Western dishes, desserts and coffee.
Pierre Herme – The Glass Quartier GF
Known as the shop that serves some of the world's best macarons.
Ka-nom – The Glass Quartier BF
Their egg tarts are divine.
Bulgogi Brothers – The Helix Quartier 8F
For Korea Unyang style bulgogi.
Charme de L'Asie – The Helix Quartier 8F
Merging different flavours of South East Asian countries.
Four Seasons – The Helix Quartier 7F
Serving that famous London roast duck.
Fuji – The Helix Quartier – 6F
One of Bangkok's most popular Japanese restaurant chain.
Maisen – The Helix Quartier 8F
Legendary Golden Fried Tonkatsu aka deep fried pork cutlet.
Tenyuu Sho – The Helix Quartier 8F
Higher end Japanese dining that serves premium sushi, seafood and imported steak from Japan.
Mokuola Hawaii – The Helix Quartier 6F
Easy-going Hawaiian atmosphere, menu feature fusion of Hawaiian, Japanese, French and Thai style dishes.
Shio Yoshoku – The Helix Quartier 8F
Range of Japanese-style Western food.
Mugendai Penthouse – The Helix Quartier 9F
Breathtaking view of Bangkok City, premium Japanese menu with weekend brunch.
Zaichi – The Helix Quartier 7F
A Japanese style gastro bar.
Croissant Taiyaki – The Waterfall Quartier GF
Combining croissant and Japanese Taiyaki.
EmQuartier Bangkok
637 Sukhumvit Road, Bangkok (BTS Phrom Phong)
Opening Hours: 10:00am – 10pm Daily
Virtual tour
Tour covers: 
all floors, basement to 9th flr
3rd party site/s and
Google Street View - STEP INSIDE
Starting point: 
 on Sukhumvit looking at entrance
for overhead view click escape on full screen or use link in google map under social media
Mobile link: see get free app 
- link below
SM channels
show the love... like, share and stuff 
do more .. 
Copy the media hub link & hashtags (above) and paste into your
post, the hashtags 
will group the posts into a stream
 ... cool!
Pls share me
Hashtags this gig
Tip: Copy & paste these hashtags & web page url into your post for search match



The Helix Sky Dining food court is a unique design multilevel atrium at Emquartier label shopping complex at BTS skytrain station Phrom Pong, SM hub https://goo.gl/XStBJP 

BEST HASHTAGS
#HelixFoodCourt   #Emquartier   Industry #BkkFoodCourt  

#

BkkAchiever #BpacApproved   #EtBkkYes  #BtsPhromPong

live hashtag links: click on a live hashtag link below to see how it works 


NEW TO TOWN 
Buy us a coffee
when I roam around town with a few bags of camera gear, phones and compass I get tired 
ultimately I prefer support for visit my local charity project 
Join our Community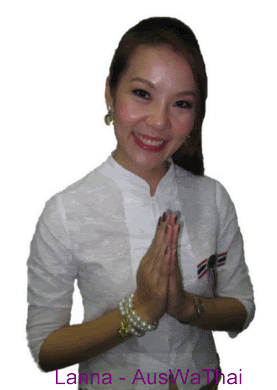 Personal Assistant  
(translated: Laeh kha suan dtua)
Our priority is You! 
We Orientate, Translate and Negotiate to ensure your seamless experience.
Tourism Bangkok
Prices from online booking services 
Other stuff
Recommended Events
Places visited  
Where we have been link
why try .. . see places of interest, sort table by any column
Bangkok Hospitality & Tourism
Donate Photos, videos to to our Community Groups
Become a Roaming reporter
how it works
News