About






Hooters Golf Series Bangkok
The Hooters Golf Series is your chance to have some fun, play some golf, and do some great networking.
The series is open to all levels of golfers!
Logistics
free sign up to receive email and 1,000 baht join fee

receive bi-weekly email updates; games events with online registration

monthly games at different courses with hOOter 

girls and drinks on course 
post game presentation on course or at hOOter venue 

Member fee includes various privileges such as discounts at hOOters and others

social event after the events at hOOters Bangkok
Google St View: 360 spherical photo
if more than 1 image hover cursor over image to see white arrows to move, 
best option is use external link below image
 more in virtual tour this page 
Check in S.M.
show some love ......
Give a like, review, share
member card to hOOters for discounts

Player shirt

golfer network

other as notified during the year
Post game presentation to players at hOOter venues 
How to register 



updated 21/06/2022

1. how to join?

To initially join, they can contact Justin through email or our FB & IG pages - see link under social media this page
The player's name and email is added  to the system and register them for their first event, as they receive invitation to the game they accept or decline.


2. how to register for a game?
For subsequent events, they can register through the Golf Genius website, or contact Justin to register them.
if you have signed up, you will auto receive an email of the event with invitation link
like the facebook page to auto receive newsfeed of each post 



How to get newbies started ?
as above.
then pay a member fee on their 1st game to join the community / series



Location
The admin is based in Bangkok and typically host events at various hOOter branches around Thailand (Bangkok and Pattaya)
sample of latest news email
to receive the latest news direct - join their member group (free) and receive the email newsletters
21/06/22  - released:  Newsletter
---------- Forwarded message ---------
From: 
Justin Goforth
 <
noreply@golfgenius.com
>
Date: Tue, 21 Jun 2022 at 12:10
Subject: Hooters Golf Series Updates
Dear 
It is my pleasure to bring you some exciting updates for the Hooters Golf Series.  First off, our two main sponsors, Knightsbridge Place and Monroe Consulting Group, have renewed their commitment to the Hooters Golf Series.  With this, we are in the process of designing a brand-new golf shirt that will be available very soon.  Hooters members who have played more than 5 times since the 1st Jan 2021 will receive their shirt free of charge, anyone who this does not apply to can pay 600baht for a shirt. Shirts will be available from the Hooters Open onwards.
Also, working with Hooters, we are bringing back our Hooters Golf Series Membership Cards.  This will not only entitle you to discounts at Hooters, but also discounts at other restaurants within the Destination Eats family.  Discount cards for all players who have already paid their membership fee will be free, all new members can pay will pay 1,000Baht which includes their shirt and discount card.
In addition to our normal beer and water service provided by the fantastic Hooters Girls during your round of golf, on July 2nd, Hooters will also have a drink station set up at the 10th kiosk to provide free drinks upon the completion of your round. Sign up now and don't miss out!
We are just over halfway through this year's season.  Look for the Eclectic Leaderboard on our Facebook (Hooters Golf Series Thailand) and Instagram (@hootersgolfseries) pages.  The final round for Eclectic scores will be November 5th and the winner will be presented their prize after Hooters Christmas Scramble on December 10th.
If you've yet to sign up for the Hooters Open on July 16th and 17th of July, now is the time to do so.  I'm proud to announce that the trophy has been not only redesigned but also renamed!   The winner of The Open may receive the Claret Jug, but the winner of the Hooters Open will now receive the Ryan Jug(s), named in honor of our good friend and long time Hooters member, Jimmy Ryan.  Go to https://www.golfgenius.com/pages/8041479543317364694 to sign up, or just give me a shout and I'll get you signed up.
Looking forward to seeing you all on the 2nd!
Cheers,
Justin
shortlink to this section 
Events
games are played weekly or bi weekly
sign up to receive email notice of events 
Example of event: July 2022
page below is service within golf genius
or 
Instagram page (see link under social media this page)
or
Social media hub this page 
360 Spherical photos
Best view with smartphone
why:
VR: Virtual Reality effect, 
turn you or device at any angle 
click a thumbnail to watch in 360 
Theta site lets you change the display styles - see options below images in Theta site or     

Virtual tour
SM channels
show the love... like, share and stuff 
do more .. 
Copy the media hub link / hashtags (above) and paste to your
post (Hashtags 
group posts into a stream
 ... cool!)
Pls share me 
Hashtags this gig
Tip: Copy & paste these hashtags & web page url into your post for search match



HOOters Golf Series Thailand host regular (bi-weekly) games and events around Thailand at various courses, free sign up for newsletters and game events https://golfer.fyi/hOOtersGolfSeriesThailand

BEST HASHTAGS
#HootersGolfSeriesThailand  #HootersBkkGolfEvent  #HootersBkk  #GolfBangkok  
#BpacApproved    #EtBkkYes



live hashtag links: click on a live hashtag link below to see how it works

 
How to use Hashtags for Social Media


Related topics
Golf Icons Bangkok
summary only- to view more click link below panel and sort by any column
NEW TO TOWN 
Buy us a coffee
when I roam around town with a few bags of camera gear, phones and compass I get tired 
ultimately I prefer support for visit my local charity project 
Join our Community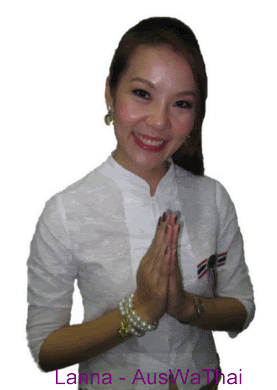 Personal Assistant  
(translated: Laeh kha suan dtua)
Our priority is You! 
We Orientate, Translate and Negotiate to ensure your seamless experience.
Tourism Bangkok
Prices from online booking services 
Other stuff
Recommended Events
Places visited  
Where we have been link
why try .. . see places of interest, sort table by any column
Bangkok Hospitality & Tourism
Donate Photos, videos to to our Community Groups
Become a Roaming reporter
how it works
News