Top
Mous iPhone Cases With Airo Shock Protection
Protective iPhone Case w/ Airo Shock Technology in Authentic & Premium Materials

No typing, point & scan 
for instant access
Social Media QR Menu: Pending 
Overview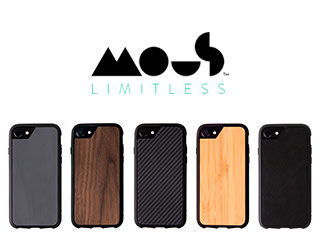 Limitless is the newest range of iPhone cases by Mous. These cases utilize Airo Shock, an advanced smart-material engineered to offer the ultimate protection. Whether you drop your iPhone from your pocket or from 45ft, Limitless cases will protect your phone from breaking. All cases are made from real authentic materials like bamboo wood, black marble and kevlar and offer a range of one-touch magnetic accessories to add functionality. Every pre-order comes with a free one-touch mount.
Video
In Detail

Love slim cases, but hate broken screens? The ultra-slim iPhone Limitless cases offer military-grade protection in real and authentic materials like black marble, bamboo wood or kevlar. These cases use Airo Shock protection to give your phone incredible protection.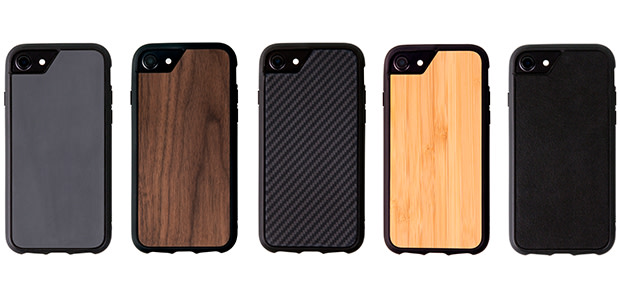 Usually slim cases don't protect and protective cases are ugly. Limitless is engineered from the ground up to be a super slim case that offers maximum protection. The ultra-efficient, impact-absorbing case uses Airo Shock technology to offer incredible iPhone drop protection from 45ft.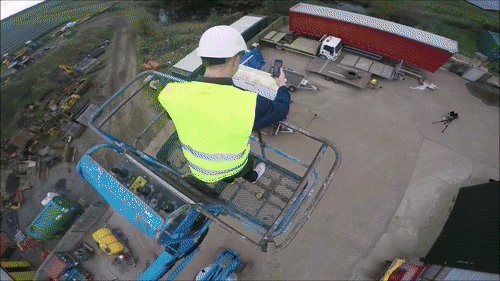 Limitless cases and its Airo Shock technology will protect your phone even if you drop it multiple times.
Our cases will protect your phone even if you drop it screen-face down.
The cases use Airo Shock, a smart material capable of absorbing tremendous impact without adding any bulk. Our unique patent-pending process involves injecting the material with micro crystals that turn into micro air pockets at high temperatures. The air inside these micro air pockets act as tiny springs, significantly dampening the impact of falls. This in combination with our unique material blend provides cushion to the cases, absorbing impact from a fall, so that your phone remains safe.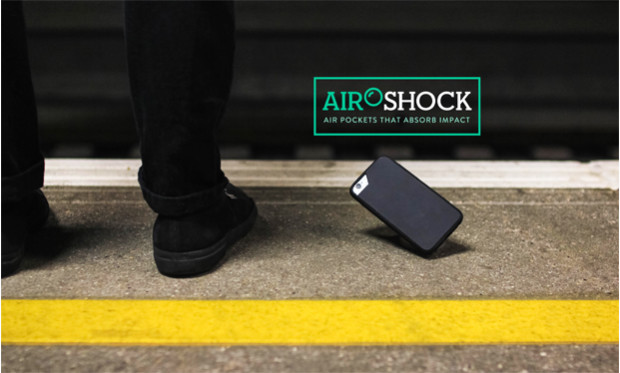 As an incredibly thin case that is able to provide protection from 45ft drops, Limitless only adds ~2mm to the thickness of your iPhone. It weighs just 42 grams.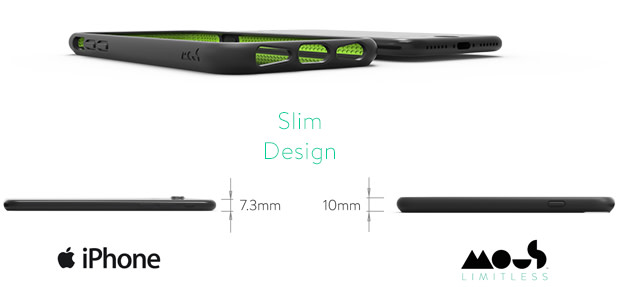 Although there are other cases out there that might look similar, most often they're made from vinyl wood or fake marble. Every single one of our cases is made from real, authentic materials. Whether it is walnut or kevlar or marble, every case is the real deal.
With a variety of styles and premium materials, this product makes a sophisticated statement in any setting.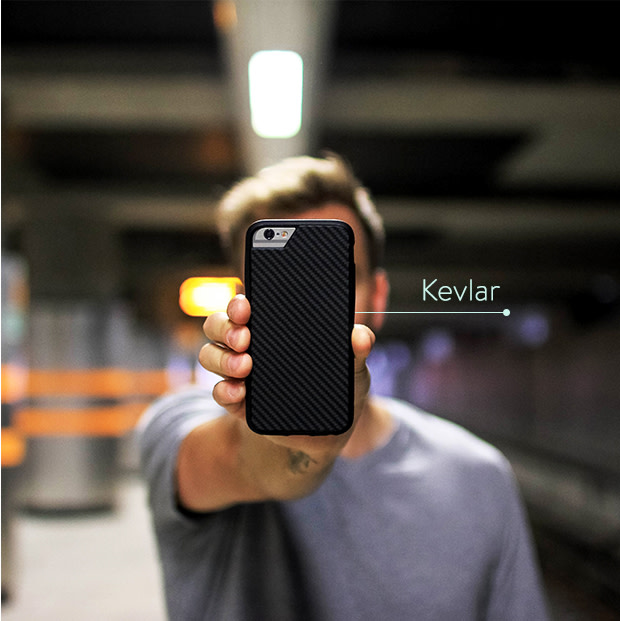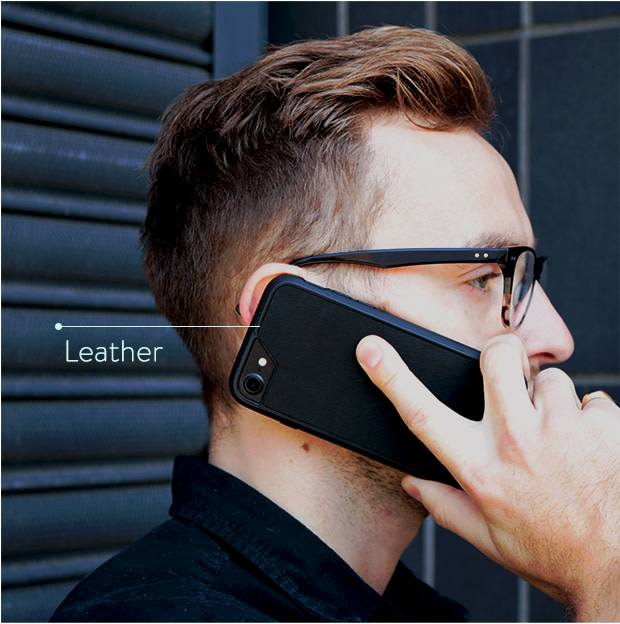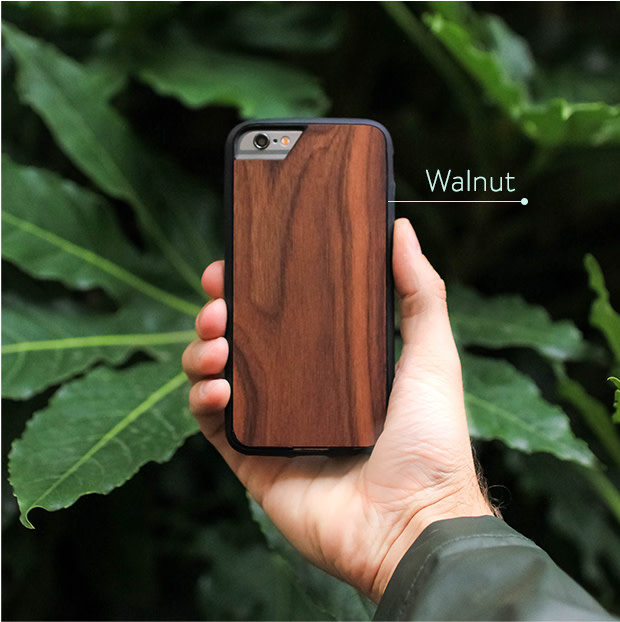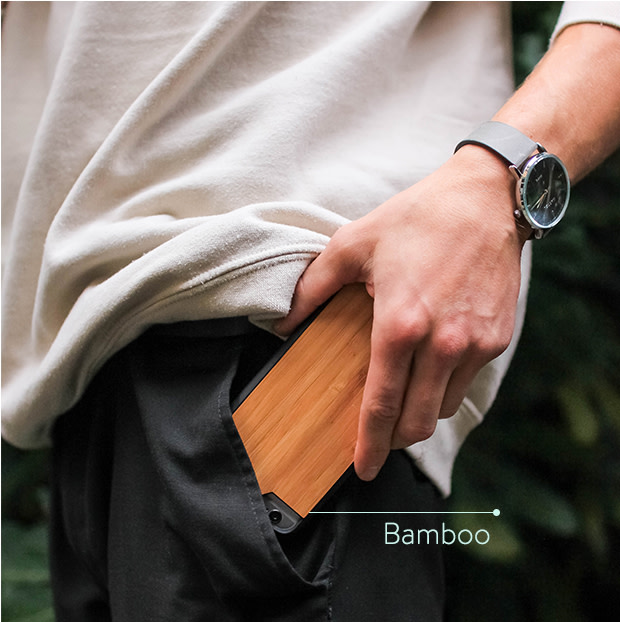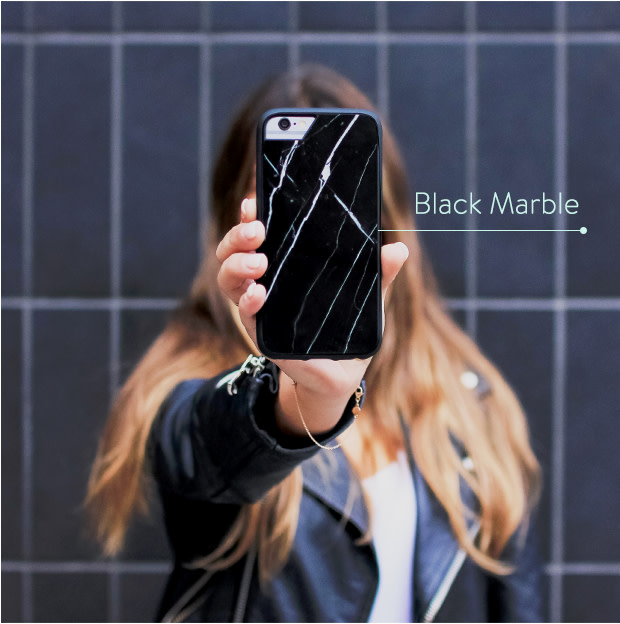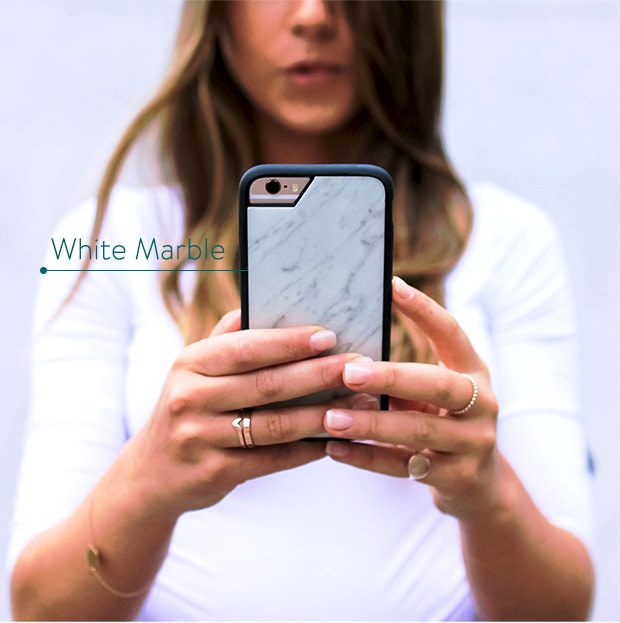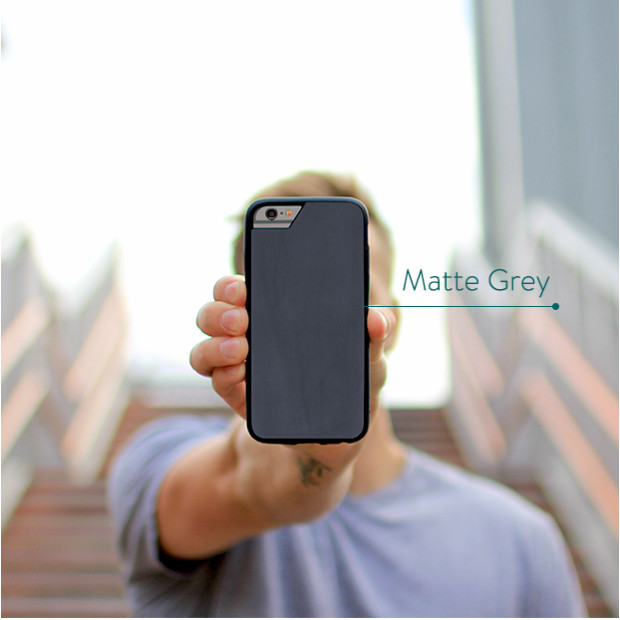 Unlike other phone case brands, we want your case to be with you for a long time. That's why we've designed our cases to upgrade with you.
The same case you get for your iPhone 6 series will work for your new iPhone 7 series (they're the same size!).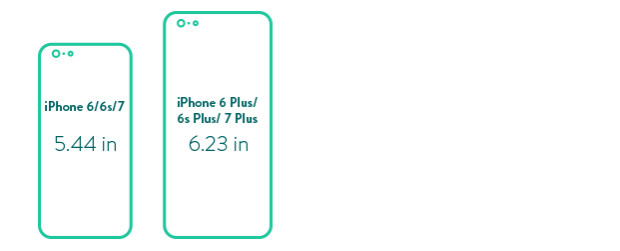 In other words, iPhone 6/6s/7 uses the same case and iPhone 6 Plus/6S Plus/7 Plus uses the same case.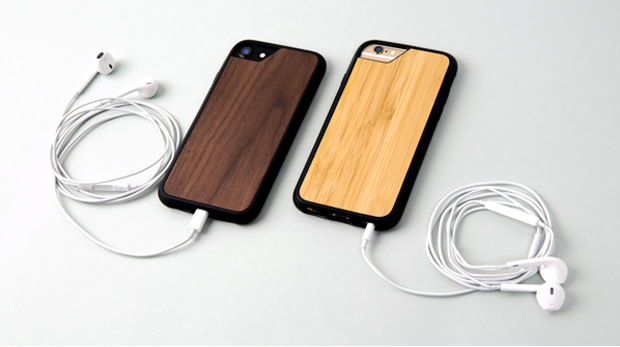 The opening will allow for use with most off-the-shelf charging cables.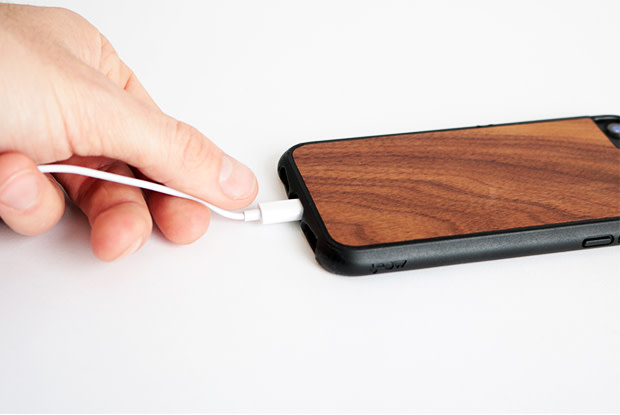 Easily plug headphones into your headphone jack.
Our clever case design makes the headphone jack, charging port, speaker and microphone all accessible on both iPhones.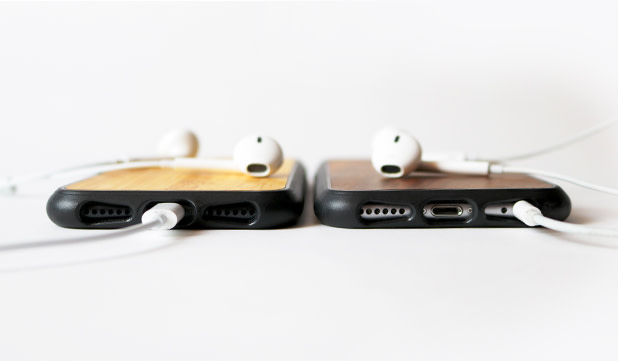 And yes, the same case still works for both iPhones!
 

All Limitless cases are embedded with a steel plate that allows for magnetic mounting. Free mount included with every pre-order. Check out below some things you can do with our mounts. The possibilities are Limitless!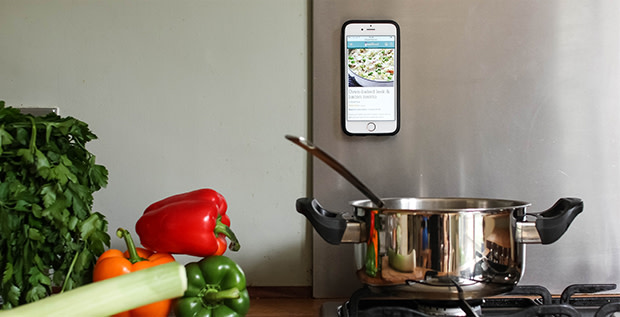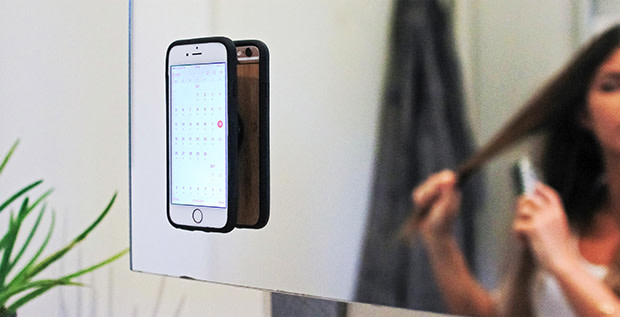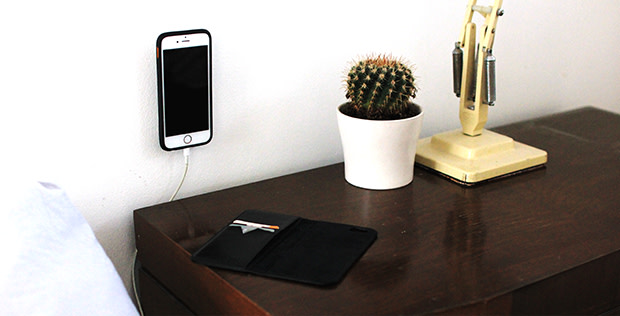 Using the same steel plate technology, Limiteless' Flex Mount helps turn your iPhone into a stand — anywhere and anytime. Whether it's your car, your bathroom, or your kitchen, you can rotate the mount to put your phone screen at the perfect angle every time.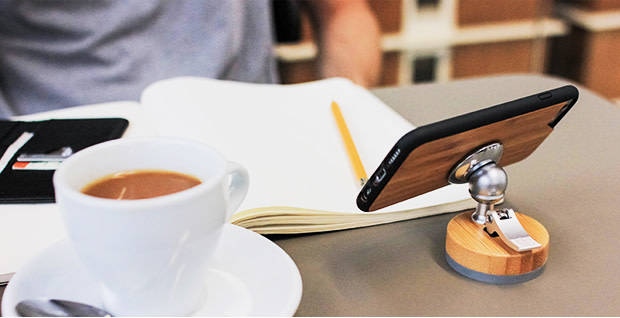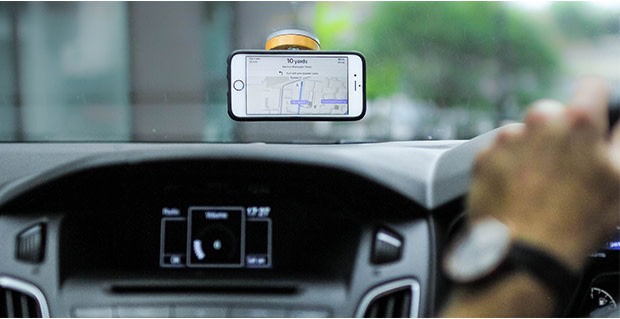 We've thoroughly tested to make sure the iPhone and all of its functions work flawlessly with our magnetic accessory add-ons.


Every pre-order comes with an iPhone case and mount.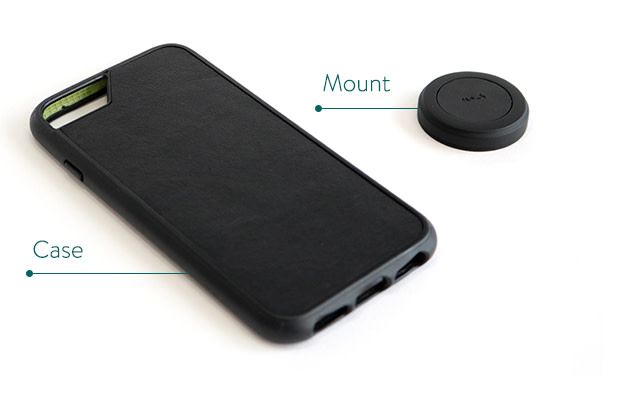 Our protective designs have been tested and proven. We have been working on perfecting the iPhone cases and making it drop-proof and ready to bring home.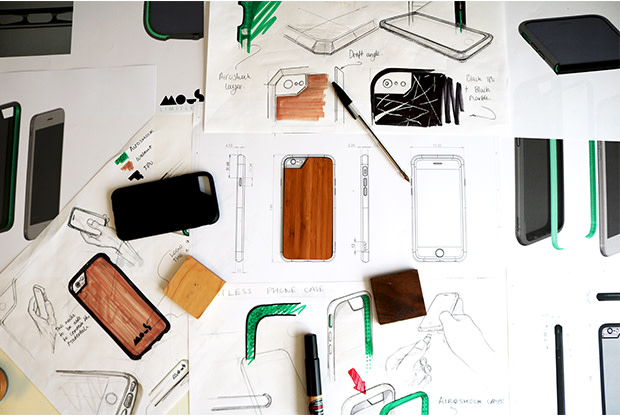 Order now
share this page 
No typing, point & scan 
for instant access
Social Media QR Menu: Pending 
Other stuff
News
Bangkok Hospitality & Tourism
Donate Photos, videos and adventure stories or join our 
Community Groups
Become a Roaming reporter 
how it works