Top
CLIK- wireless earbuds with voice translation
Mymanu CLIK- Proven truly wireless earbuds with voice translation with advanced audio quality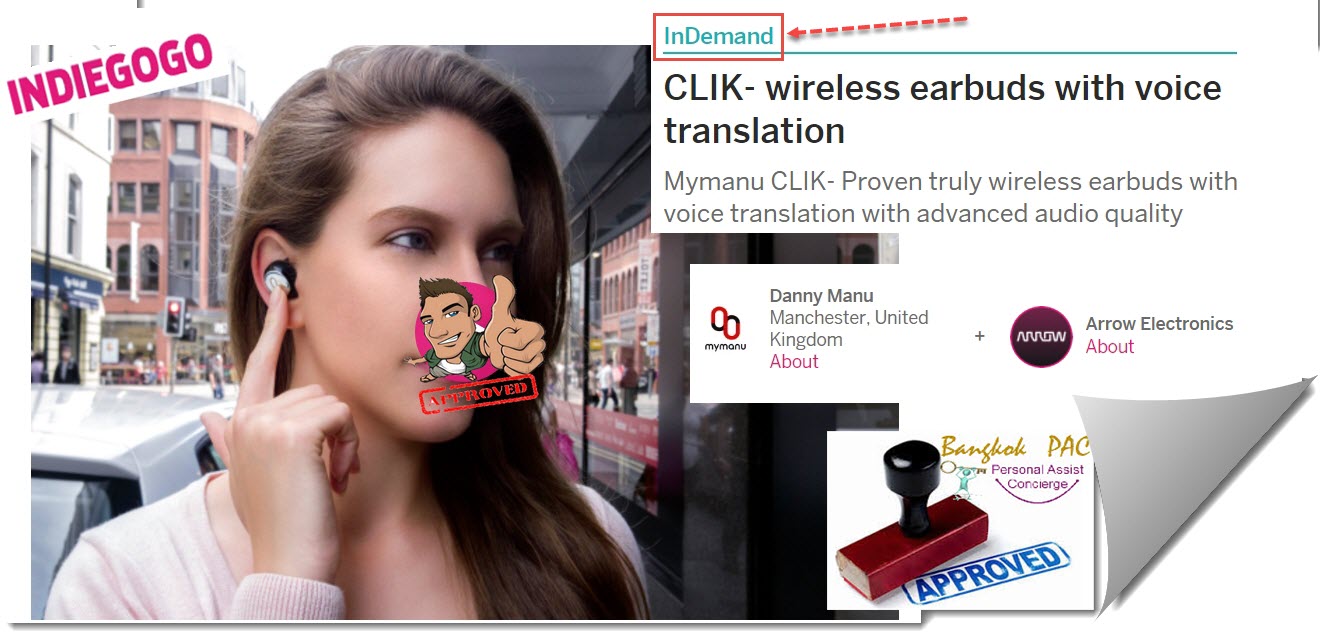 No typing, point & scan 
for instant access
Social Media QR Menu: Pending 
Overview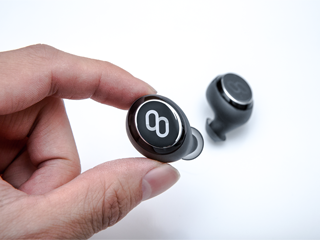 Mymanu CLIK is set to revolutionise how we communicate, allowing the wearer to interact with others in different languages, both locally and over a long distance range. With the ground-breaking ability to translate 37 languages in real-time. Mymanu CLIK will help drive collaboration and break down language barriers in new and exciting ways, allowing for comfortable travel, freedom of movement and communication with everyone. whilst enjoying amazing music quality.
Video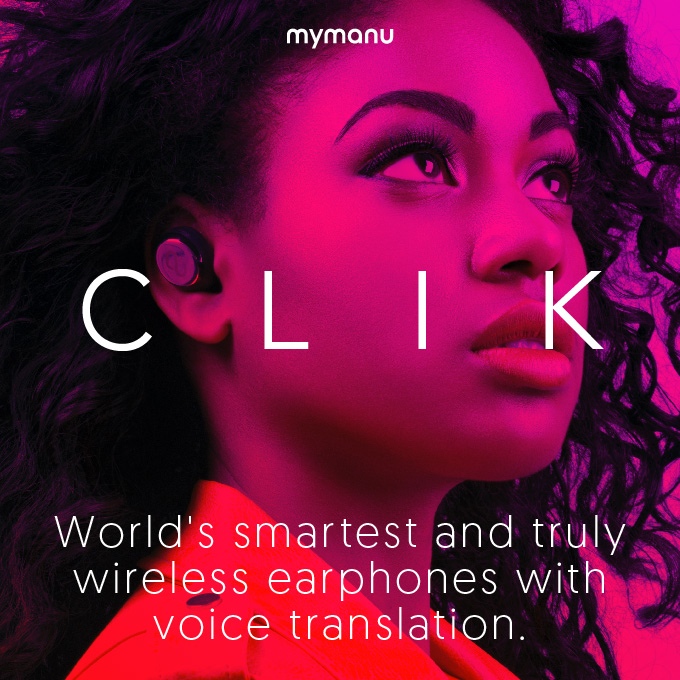 The Clik is set to revolutionise how we communicate, allowing the wearer to interact with others in different languages, both locally and over a long distance range. With the ground-breaking ability to translate 37 languages in real-time, these earbuds are a pioneering industry first – there's nothing out there quite like it. Mymanu CLIK will help drive collaboration and break down language barriers in new and exciting ways, allowing for comfortable travel, freedom of movement, amazing music experience and communication with everyone.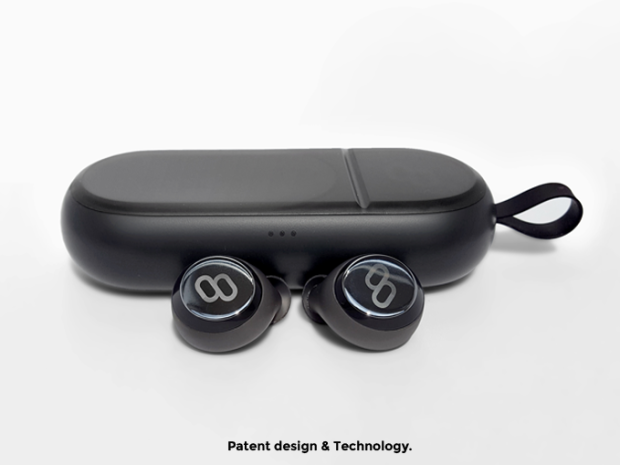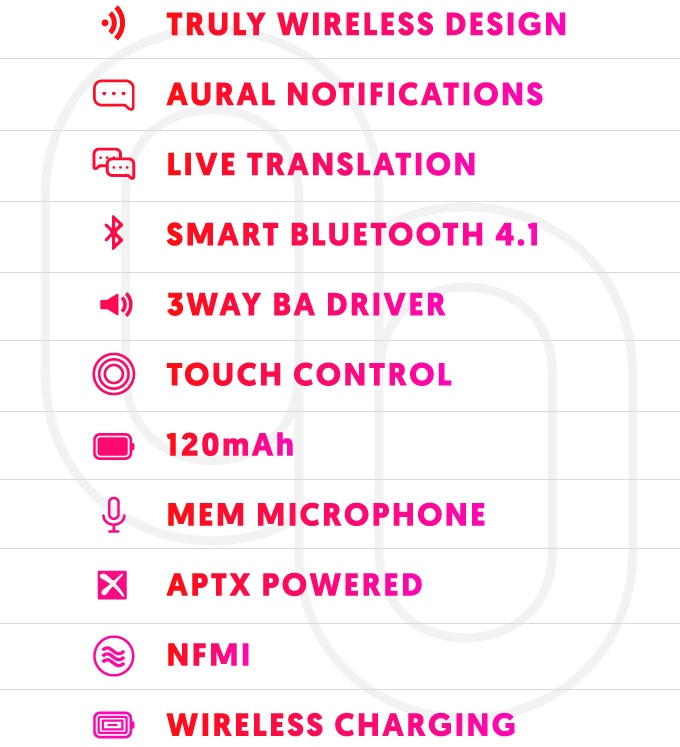 CLIK is ideal for a multitude of scenarios, whether you're enjoying the best music on-the-go or planning an international business trip.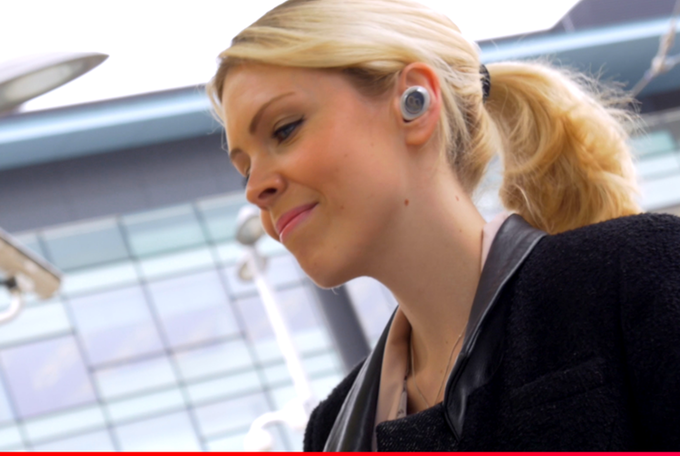 Music lovers: enjoy crystal-clear sound quality wherever you are in the world, and make the most of the ergonomically designed ear buds, which are gentle to the ears all day long.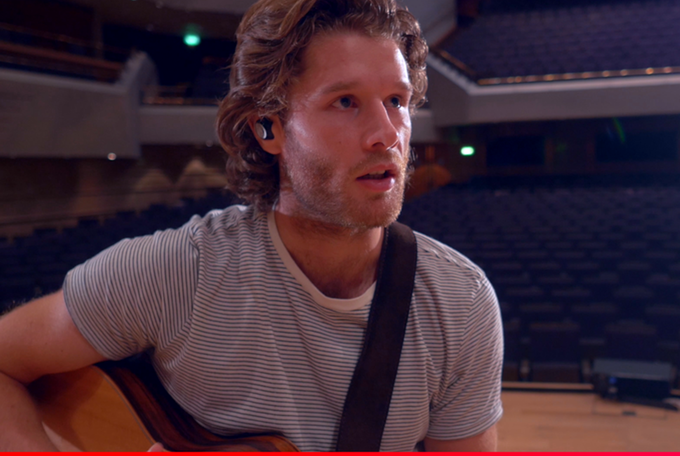 Travellers: enjoy travel as it should be – with no language barriers, no phrasebooks and no apps, just real-time translations delivered directly to your ear.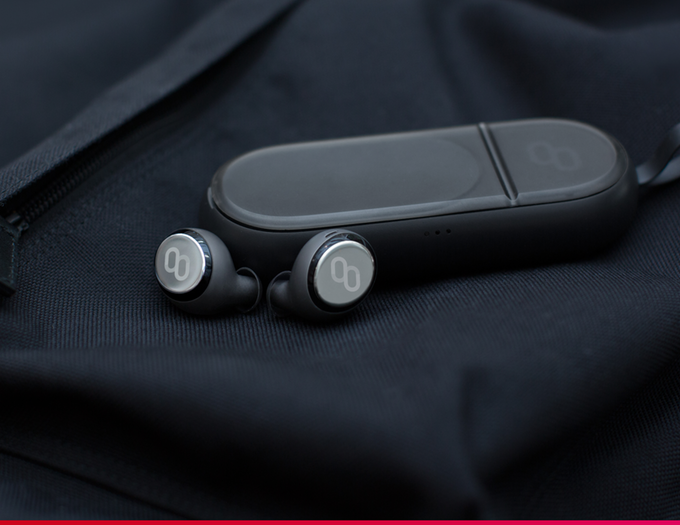 Business users: conducting business internationally has never been easier. Break down those language barriers and strike up new global partnerships with CLIK at your side.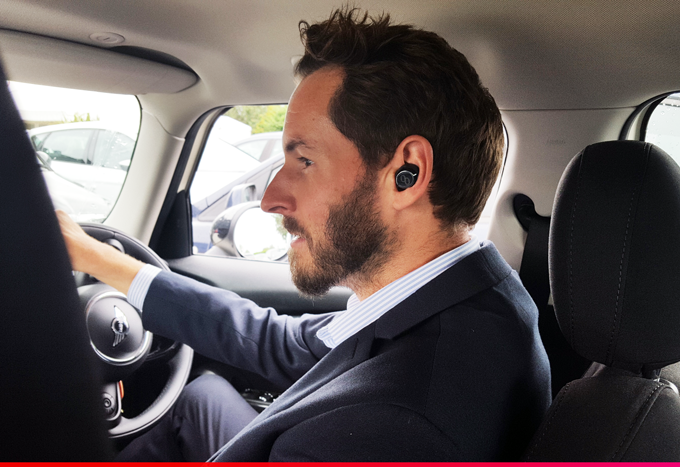 CLIK also has scope to be developed into an enterprise solution, which could revolutionise a number of industries and sectors. Imagine how international conferences and exhibitions could be revolutionised if the language barriers were totally demolished? Language is the last barrier to full globalisation and with everyone literally talking the same language potential for growth is incredible.      
In the medical/ aid industry  – staff having the ability to understand and interact with those speaking another language in a time of real stress and trauma could boost patients' peace of mind in stressful situations. 
The military could also make use of CLIK in a tangible way, reducing the need for translators in the field and ensuring that nothing is 'lost in translation' when it matters most.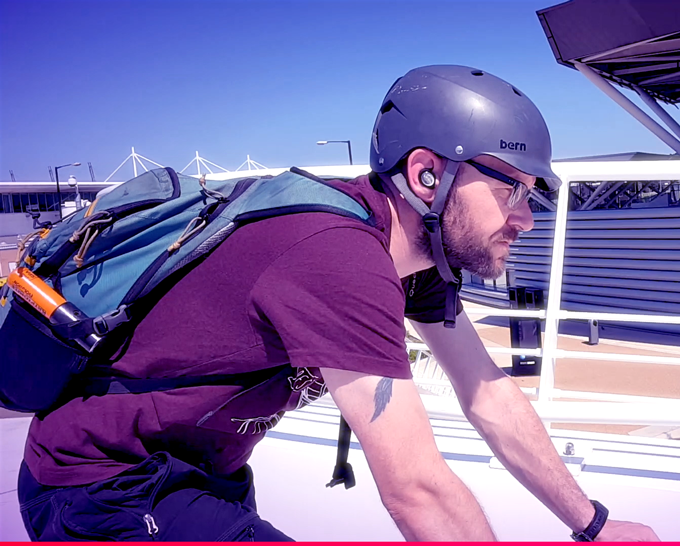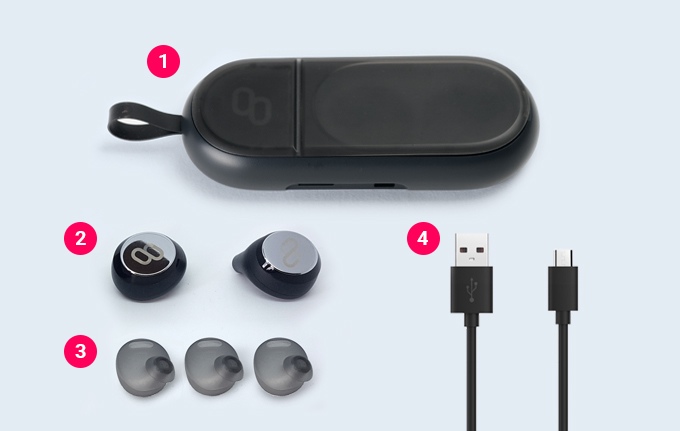 1. A stylish charging case with USB port for extra device charging
2. A pair of CLIK earbuds
3. Small, medium or large ear covers
4. A micro USB charging cable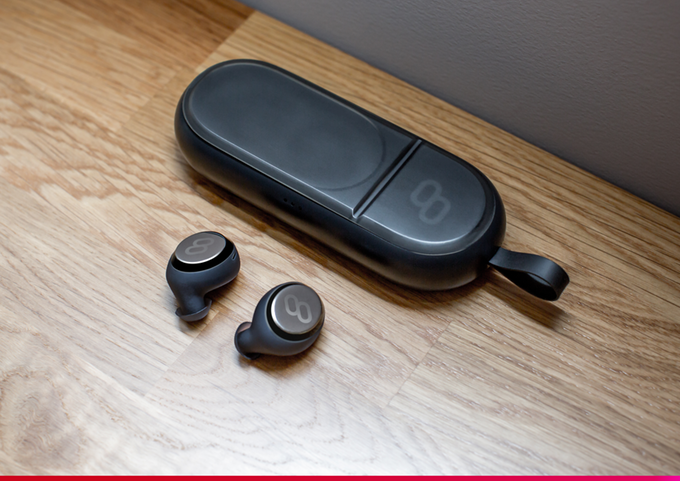 Wireless earbuds are no new creation – but the vast majority of the existing models are riddled with problems. The sound quality is poor, many of them rely on outdated Bluetooth technology, and some of them cut out mid-call or mid-song. Put simply, the wireless earbud market needs a hero product.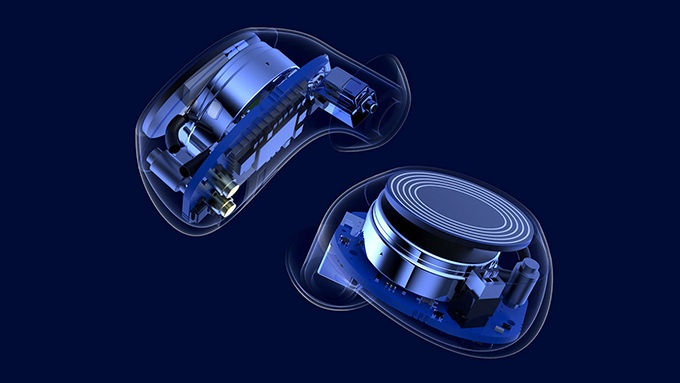 Mymanu CLIK uses dynamic new technology to offer the most reliable wireless option on the market. There are no cut-outs, no over reliance on Bluetooth, and the quality of every sound, whether it's a notification, a translation or your favourite song, is perfectly clear.  

Too many wireless headphones are let down by touch pads, which confuse the users and often don't live up to expectations. Mymanu CLIK utilises intelligent touch control, with an advanced sensor embedded into the buds themelves. All of the most common gestures and commands are supported: a single tap will play or pause your music, answer a call or check your notifications. A directional swipe will take you to the last or next track, as well as declining any incoming calls. Tapping and holding the sensor will activate the voice command feature, for simple and efficient control over the buds.          

Mymanu CLIK has been designed to be highly ergonomic, so you won't experience that telltale soreness that often comes after a day of wearing uncomfortable earbuds. You can choose from small, medium or large silicone ear tips to suit your own dimensions, and the covers make a wide contact with your ears, reducing the pressure points and ensuring a reliable, comfortable fit.
Ear covers are also available in different finishes, from glossy silicone (a tighter fit, ideal for exercise or strenuous activity) to matte silicone (smooth and soft, great for everyday wear)

The stunning charging case is as much a part of the product as the buds themselves. This beautifully designed capsule case features a magnetic alignment system, which ensures that the buds are charging correctly.
The case also comes with a single USB output, so you can charge your smartphone or tablet simultaneously. CLIK works most effectively when synced with one of these devices and the charging case ensures you'll never be without your earbuds or your mobile devices.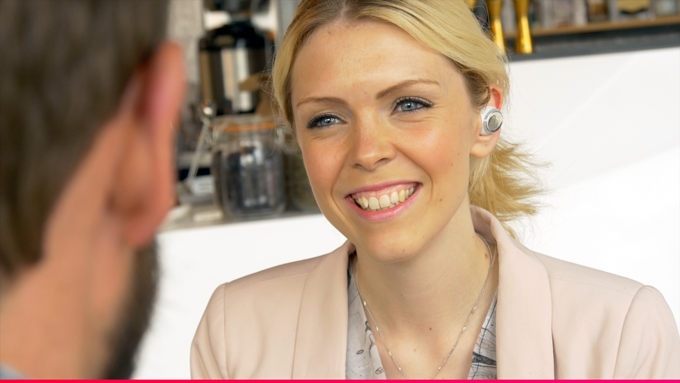 Live translation to break down language barriers.
One of Clik's most exciting features is its ability to translate different languages, with the translation delivered to the earbuds in real-time.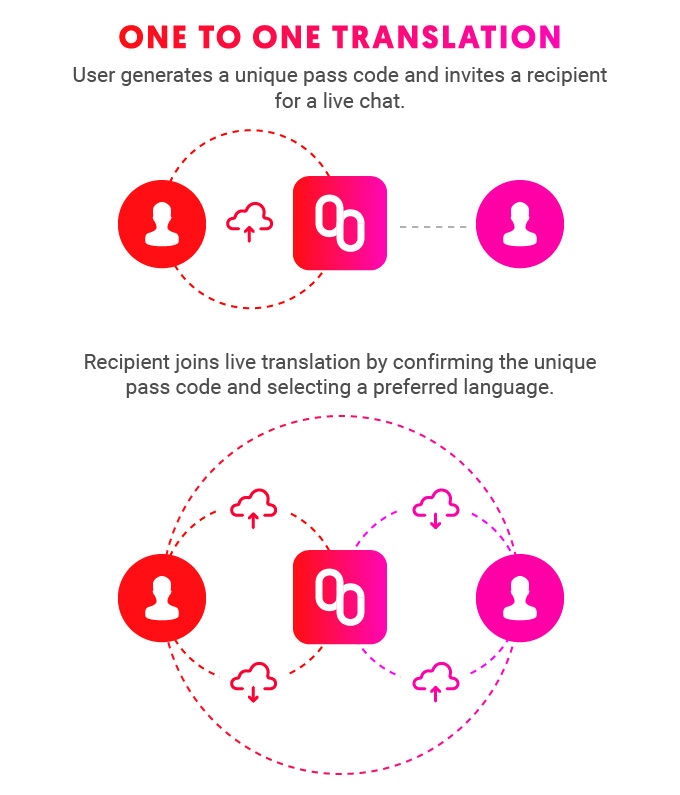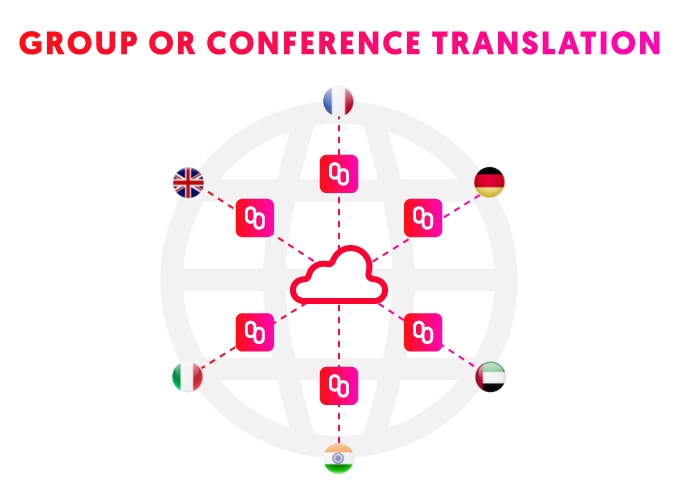 Whether you're asking for directions in another country, striking a deal at an international business meeting or taking an order from a tourist at a hotel or restaurant, Clik ensures that language no longer stands in the way of efficient interaction. Interact with multiple people in different locations at one time.
37 languages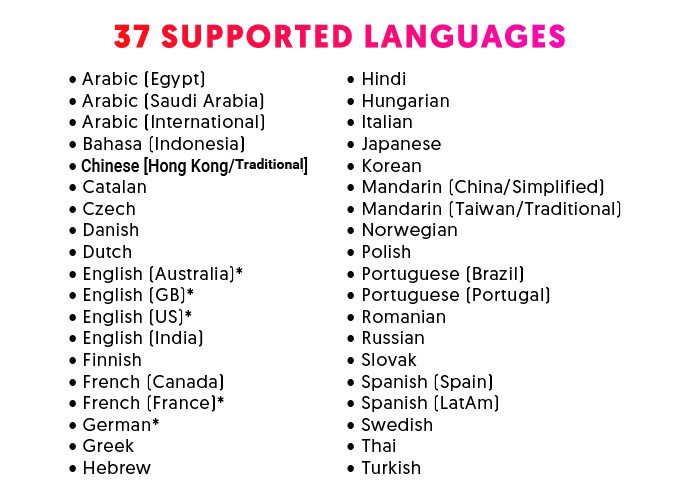 CLIK uses its own patented embedded software and application to make translation possible.
User connect the CLIK translate app to the earbuds using Bluetooth® technology.
Enter a unique passcode and share it share it with the one you want to talk to.
Select out of the 30 different languages the one you want to hear in.(eg. French, Spanish, German etc)
User join you with the passcode provided and select preferred language.
Mymanu CLIK early translation prototype using external driver and mic.
Translation with only one earbuds where the other hasn't got Mymanu CLIK in Arabic.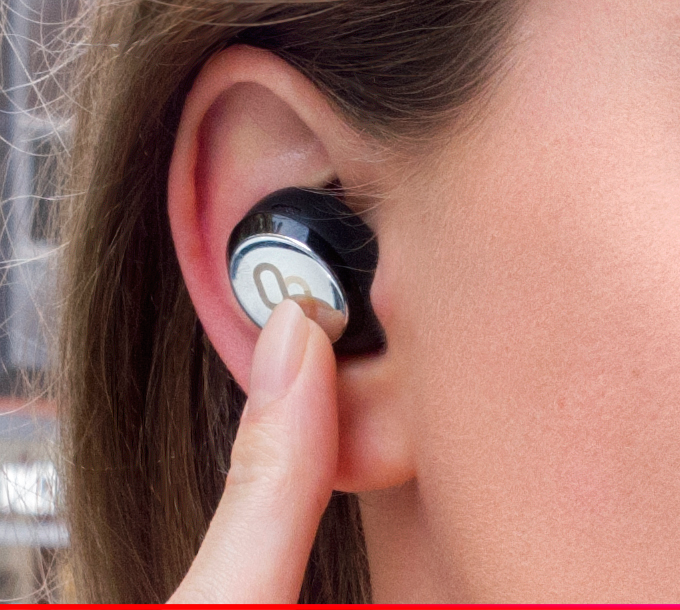 Configure your Clik so that you only hear the notifications that are important to you. When synced with your smartphone, Clik will deliver notifications like text messages and incoming calls directly to the earbuds – so there'll be no more scrabbling around in a briefcase or backpack when you receive a notification.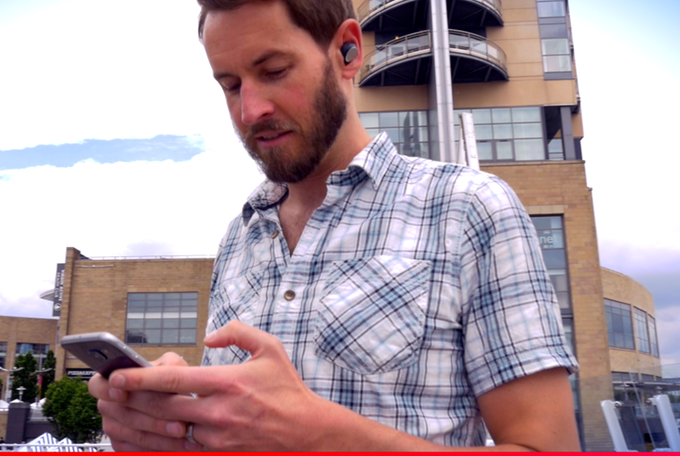 CLIK is as beautiful as it is functional. The seamless integration of all parts, from the touch panel and LED ring to the body itself, is streamlined and stylish, for a smooth fit. There is a beautiful harmony of materials and finishes combined into one unique design that exudes contemporary sophistication. All charging points are unobtrusive, so ensuring the earbuds are full of juice is simple, and won't take up too much space.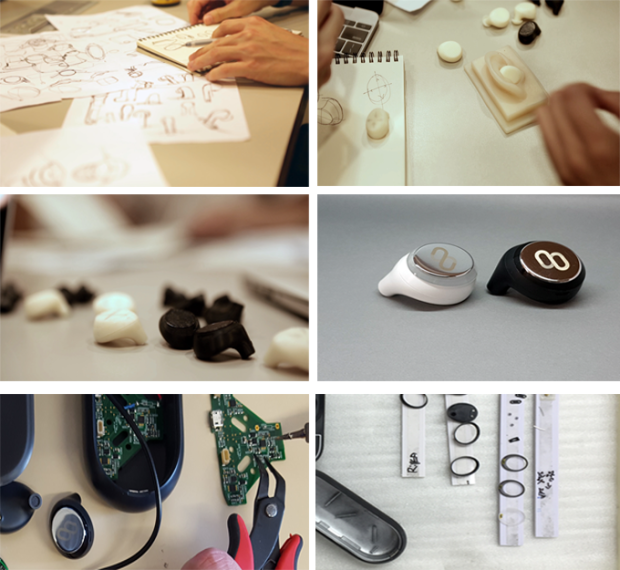 The team behind CLIK understand that technology users in this day and age want their devices to feel personal and individual.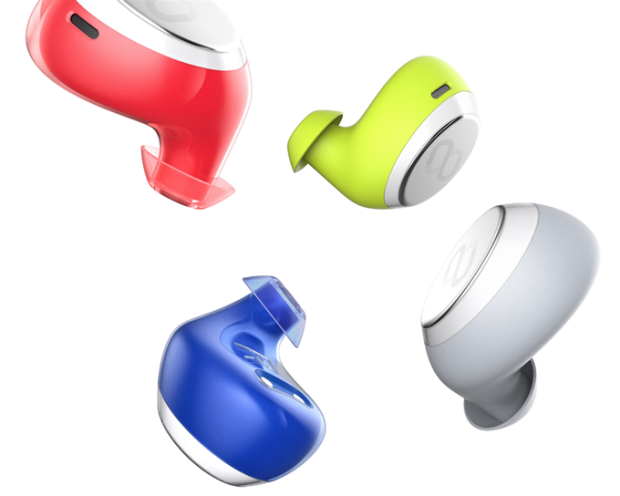 That's why CLIK comes with a multitude of customisation options which allow users to tailor their earbuds to their own style and personality. There are a variety of ear covers to choose from, with a diverse array of colours, materials and finishes – so you'll never get your CLIK earbuds mixed up with a pal. Users can also select from 16m RBG colors thanks to the built-in patented LED ring light – so whenever you receive a notification, you'll know exactly who it's from by the colour you've chosen. These additions are part of our reach goals          

In the past, when consumers came to choose their earbuds, there was a distinct compromise to be made. Those who wanted great sound quality had to sacrifice wireless abilities. Those who were desperate for truly wireless earbuds were subject to poor sound quality with unreliable connections.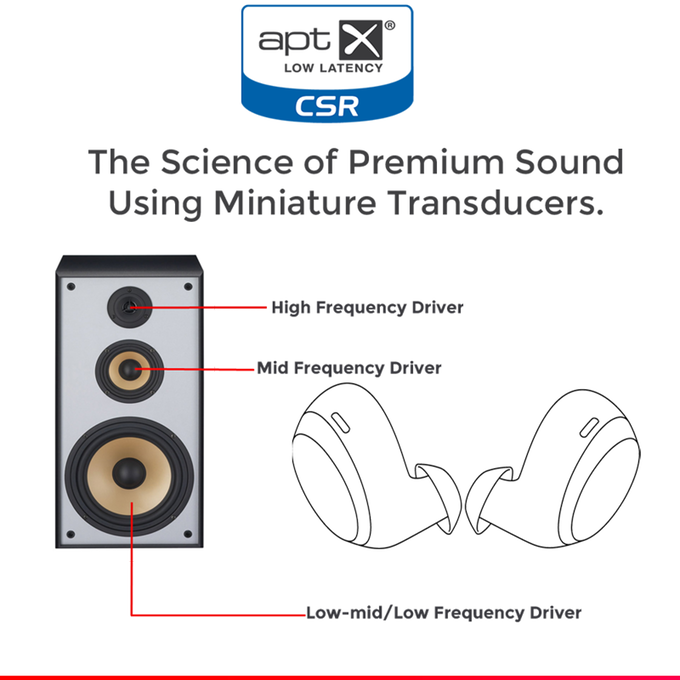 CLIK ensures there's no need to compromise. With APTX® audio codec the audio is of the highest possible quality, so whether you're receiving a call or listening to your favourite tracks you'll never miss a beat.     

The accompanying app complements and enhances every feature of Clik effortlessly. Packed with dynamic features, the app gives users total control over their earbuds. Play Music – The Clik app syncs music files saved in the phone, allowing users to select any of their music to transmit to the earbuds with ease. Using simple gestures within the app, users can play, pause, skip and rewind for ultimate control over their music.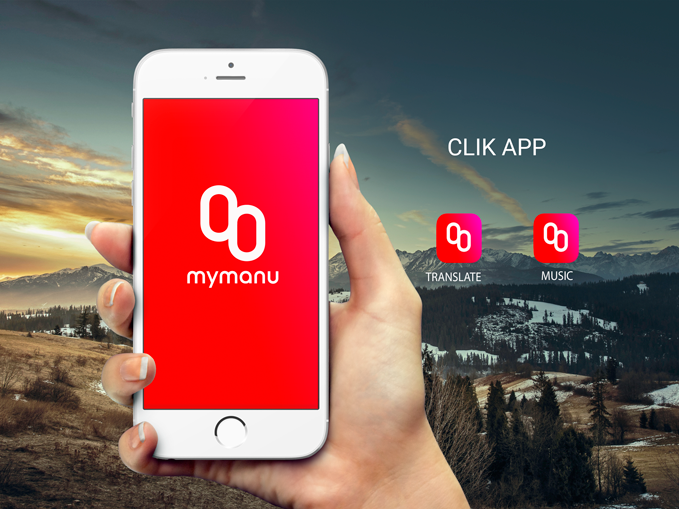 The app is compatible with iOS and Android smartphone devices.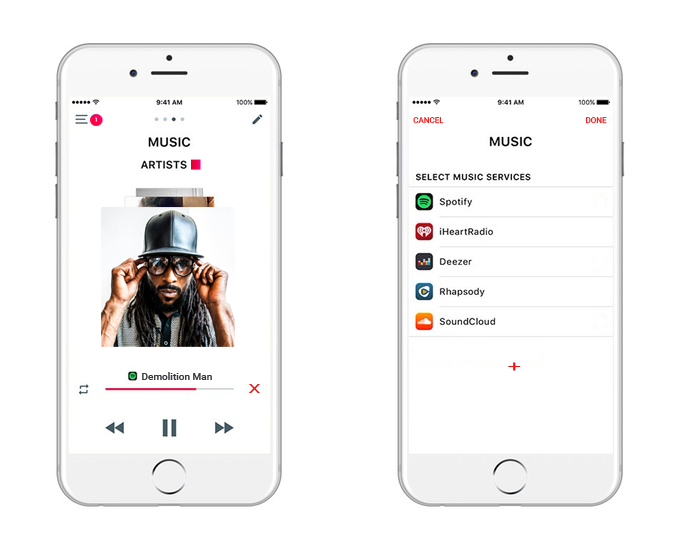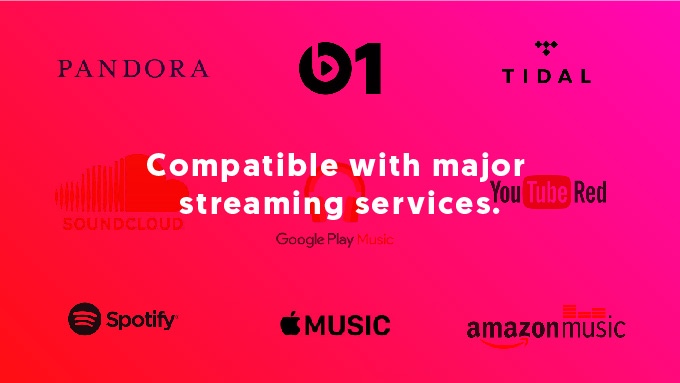 – there is currently no compatibility for iPads or other tablets.         
 Every Kickstarter campaign needs its own stretch goals. At the moment, we're concentrating on raising the initial funds we need for tooling and certification of CLIK, but we're also looking to the future, with a number of possibilities for CLIK development: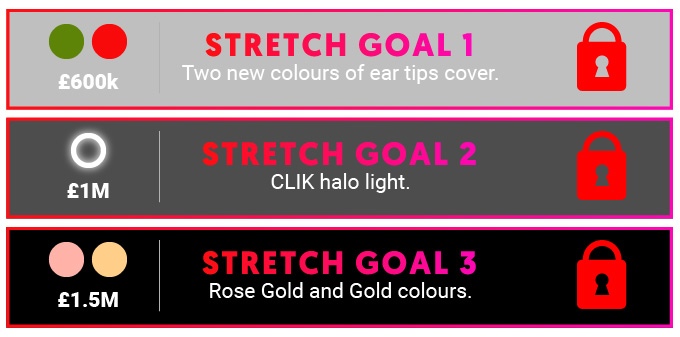 If we reach £1m, we will add a halo LED light. We are also considering releasing a rose gold and gold version of the earbuds, for the seriously style-savvy.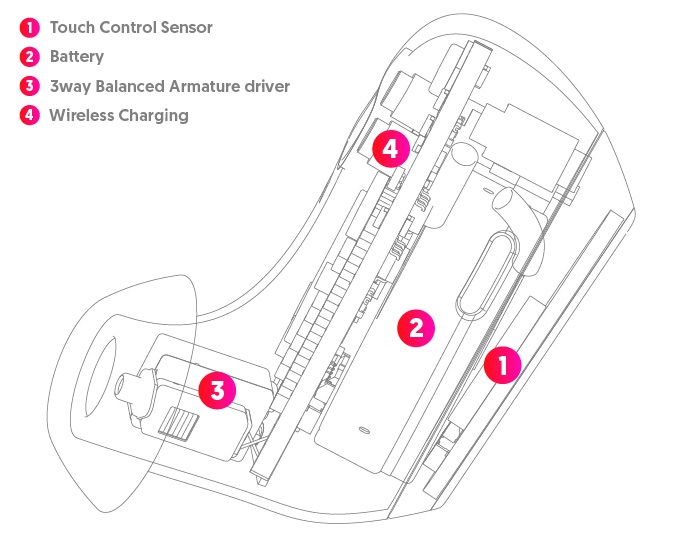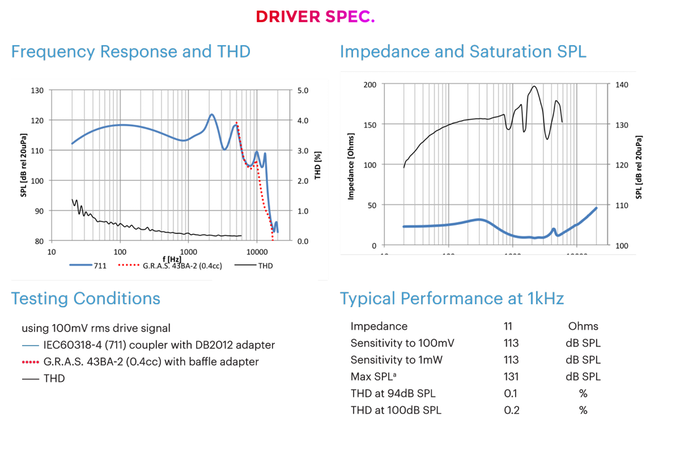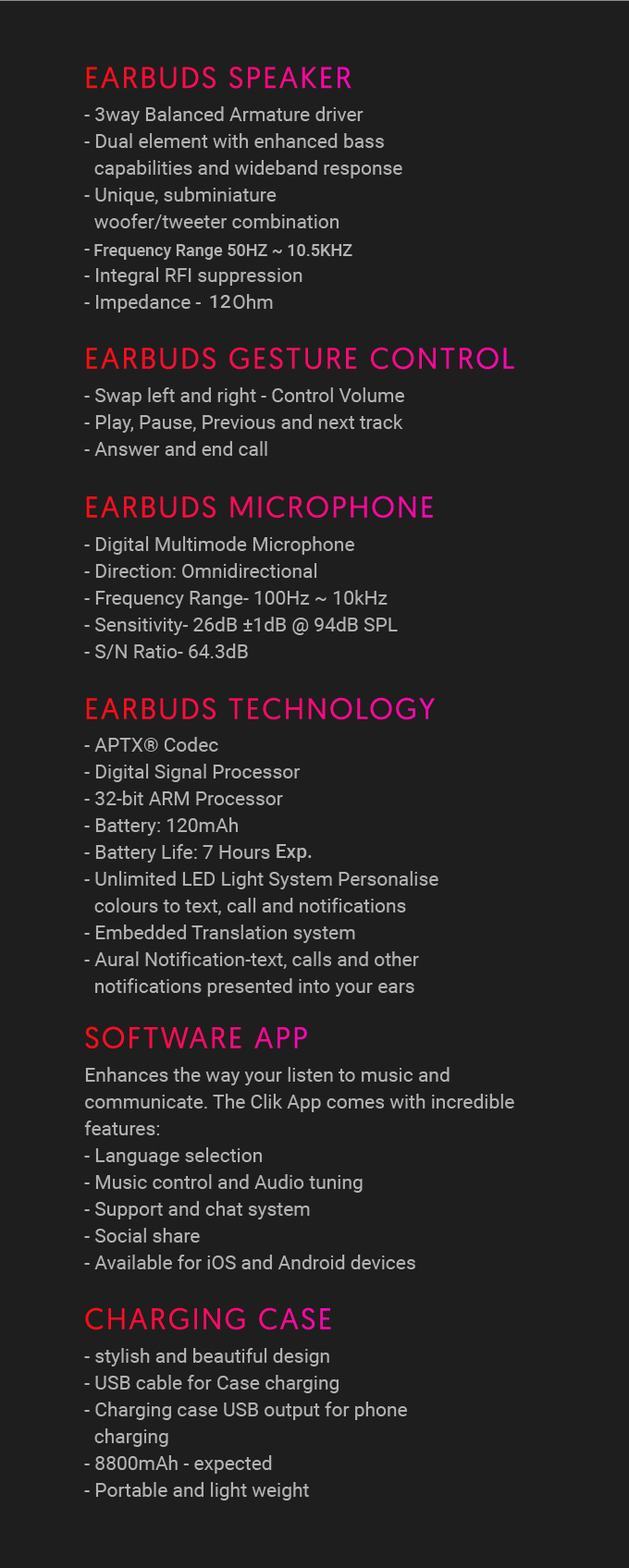 The team at Clik understand that anything can happen in the world of tech manufacturing – that's why we've set ourselves some realistic completion dates and a full schedule of when we expect production and distribution to be completed. Here's what we've been up to so far…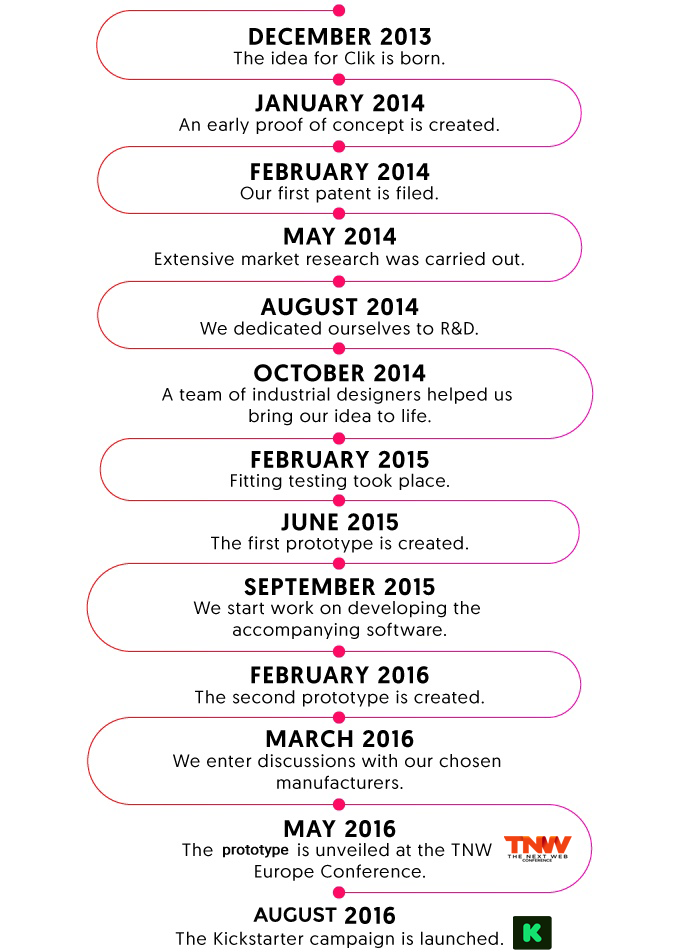 Here's how we expect the rest of the production process to run:  
Order now
share this page 
No typing, point & scan 
for instant access
Social Media QR Menu: Pending 
Other stuff
News
Bangkok Hospitality & Tourism
Donate Photos, videos and adventure stories or join our 
Community Groups
Become a Roaming reporter 
how it works