Top
The Undercover bag
Live an active lifestyle? Then this portable change room which converts into a backpack is PERFECT

No typing, point & scan 
for instant access
Social Media QR Menu: Pending 
Overview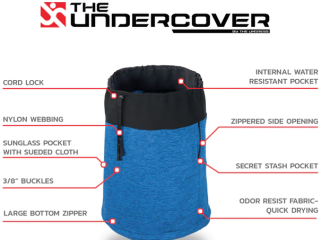 Do you live an active lifestyle? Then you probably do a lot of outdoor outfit changes. Invented by a multi-sport athlete, The Undercover is the world's first portable changing room that also converts into a backpack. The Undercover is made of hi-tech fabric that is sweat-wicking, anti-microbial and odor-resistant. One-Size Fits all
Video
The Towel Problem 
There comes a time in every active person's life where they run into this problem: How to change clothes after your workout if you don't have access to a clean, or private place to change (which happens often, sometime every workout for some. The struggle is real.)
The Undercover was designed to solve the problem of having to do outdoor wardrobe changes. This amazing patent-pending design is not available anywhere else, take a look.
The towel is the enemy. Change!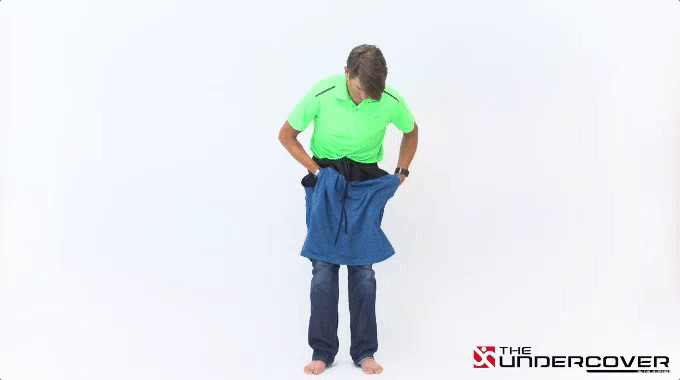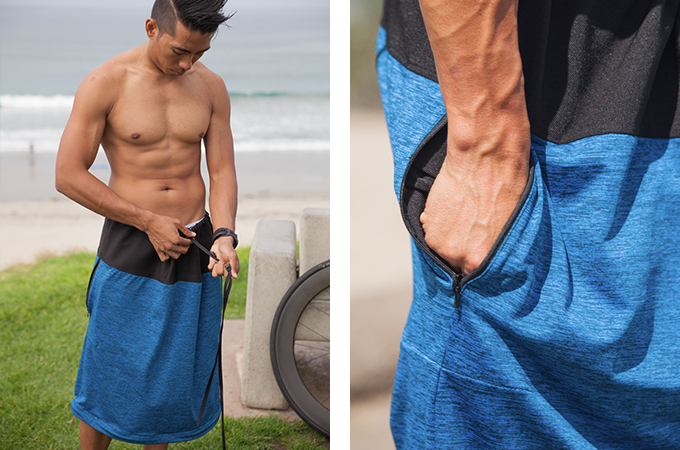 1) Slip into The Undercover, and secure the cordlock. 2) Slip your hands into the side-access openings to reach anything underneath.
How it Works (for bottoms):
The Undercover is designed to cover you up securely by drawstring, and with it's featured patent pending Side Access Openings, it allows you to access anything you need to remove. To redress, reverse the process. Slip out. Bam. That simple. You know you need it.
Great for the Ladies: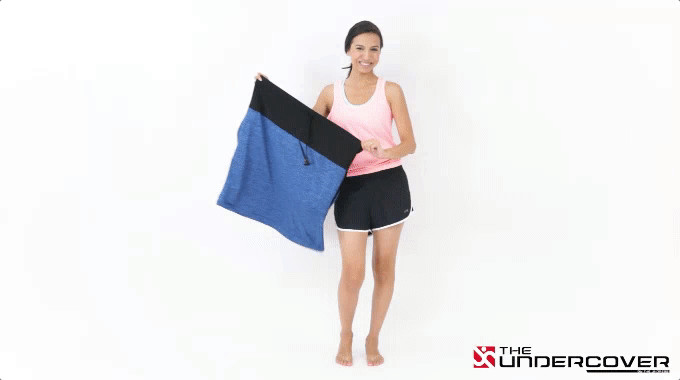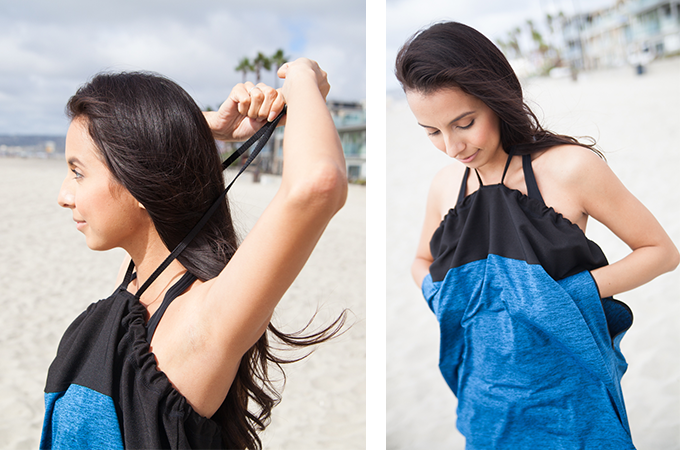 1) Slip the strap over you head, and cinch the cord lock to secure. 2) Use the side-access openings to reach anything underneath, like your bra, bikini top, and more.
How it Works (for Tops):
Ladies, you can now change your top without any embarassing slips! Change into and out of sports bras, shirts, bikinis, and more with ease!
To start, slide The Undercover over your head and loosen the cord lock. Next, slip your head into the strap loop and cinch the cord lock behind your neck to secure. Then, you can remove your top or bra from the top or from underneath using the Side Access Openings (best for bikini tops and traditional bras). Reverse the process to wear a new top. Bam. Faster and more secure than a towel.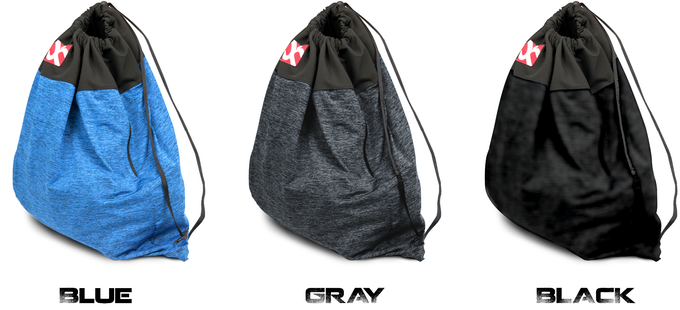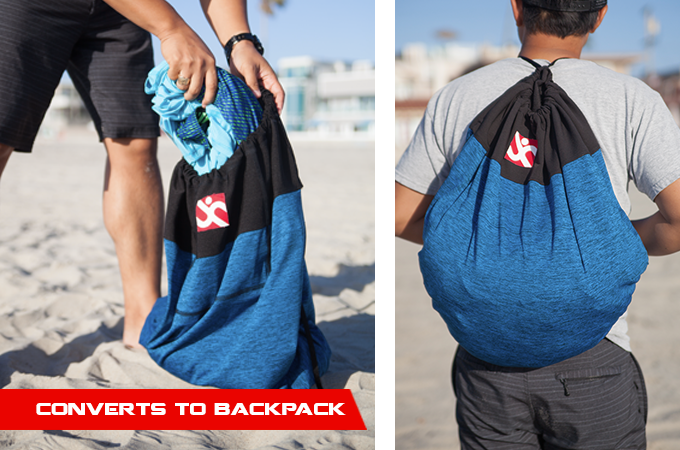 What?? A Backpack too?!: Yes, you can even use The Undercover as a Backpack so you can store your gear to and from your destination. Zip it & Clip it, adjust the straps for fit, and boom- it's a Backpack. You know you'll need this!
Cross the straps across your chest for added security. Holds 10 lbs safely! It's legit!
Dual Pockets: Store Small Stuff + A Suede Pocket for your Sunglasses: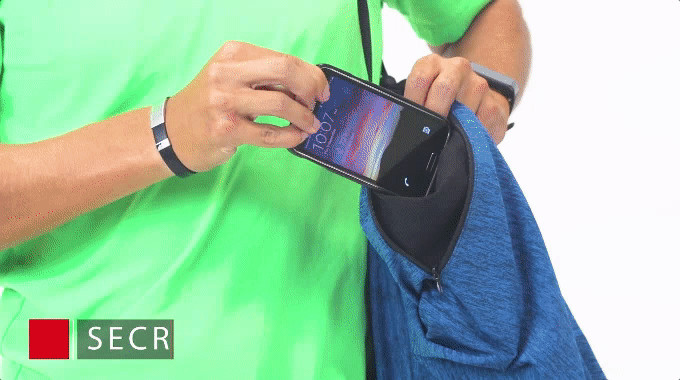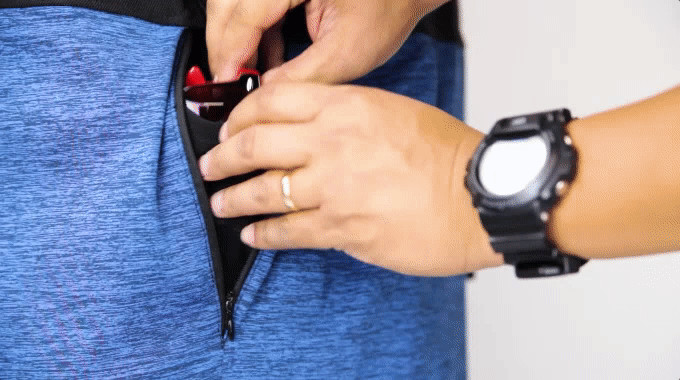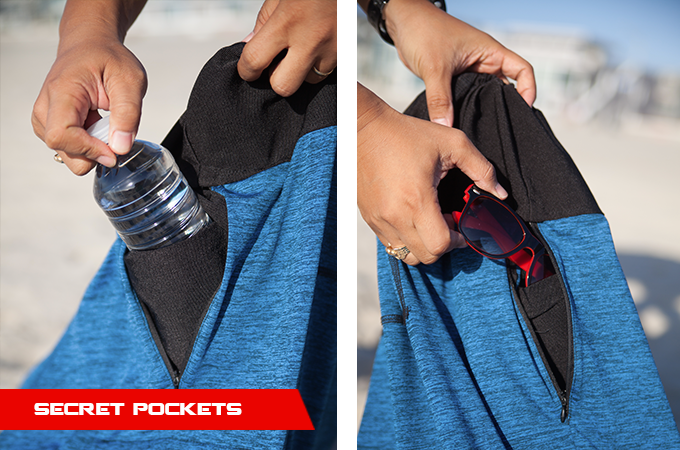 Stealth Pockets: Two top-secret side pockets! Store a water bottle, phone, wallet and more in one pocket. The second side pocket is designed to store your Sunglasses, and is made of super soft, suede fabric so you can wipe them clean anytime! 
Dry/Wet Pack: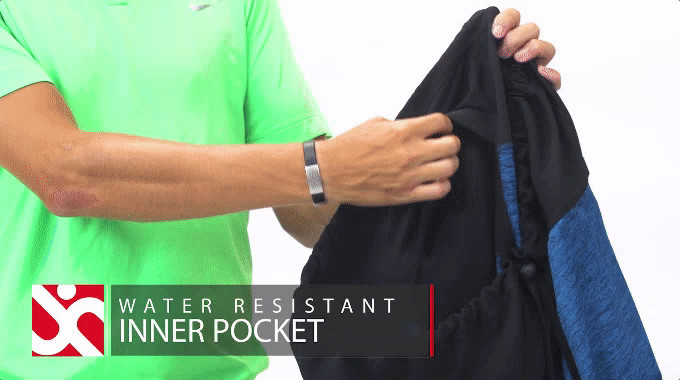 Protect Your Stuff: Use the 3rd pocket, an Internal Wet/Dry pocket, to keep your wet shorts, kit, mankini, or bikini away from everything else in the bag. You can also use the pocket to keep the contents dry.

Quick & Easy Self-Packing: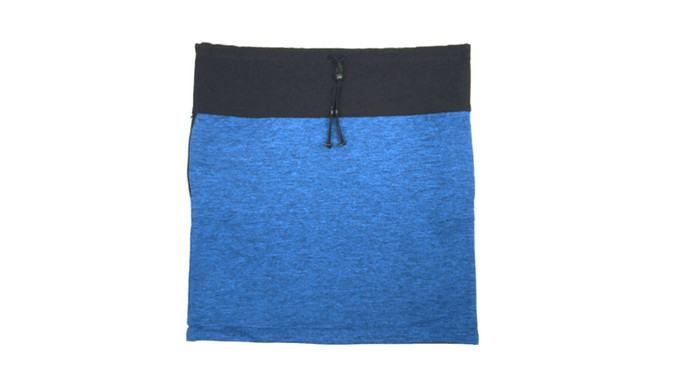 Tucks easily into self-packing pocket!
PACK IT UP! The Undercover is self-packing, and super compact. You can use the same Internal Pocket to fold it into itself! The Undercover only weighs 13 ounces (Less than 1lb) and is much smaller and compact than a bulky towel. Keep one in your gear bag, glove compartment so you are ready for anything.
More compact than a bulky Towel: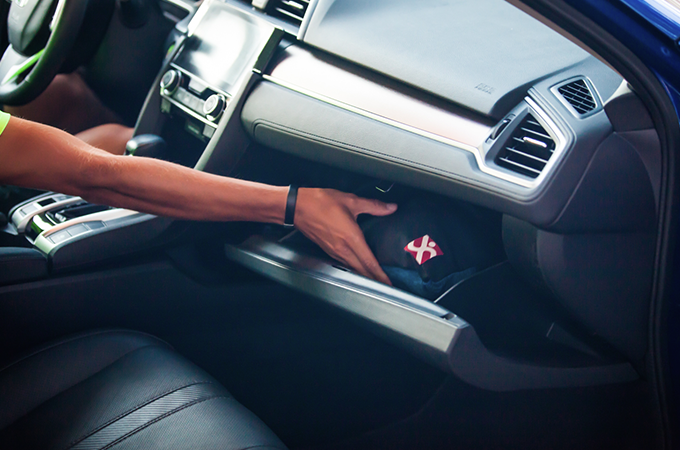 Better than one, too. The Undercover is much smaller than trying to lug your big bulky fluffy beach towel around just to do your clothing changes. Smaller is sometimes better.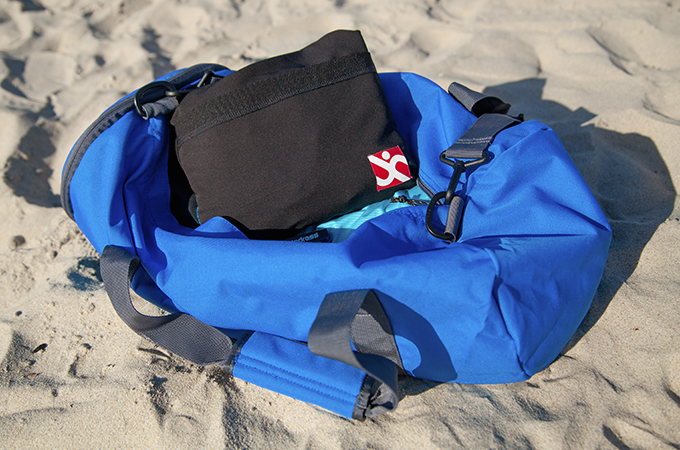 Everyday Carry - Keep The Undercover in your gear bag, locker, or car at all times - You'll be using The Undercover more than you think, which is a good thing because that means your outdoors, killing it, and not stuck behind a desk.

Emergency Kilt, Skirt, Sorta-Shorts, or top!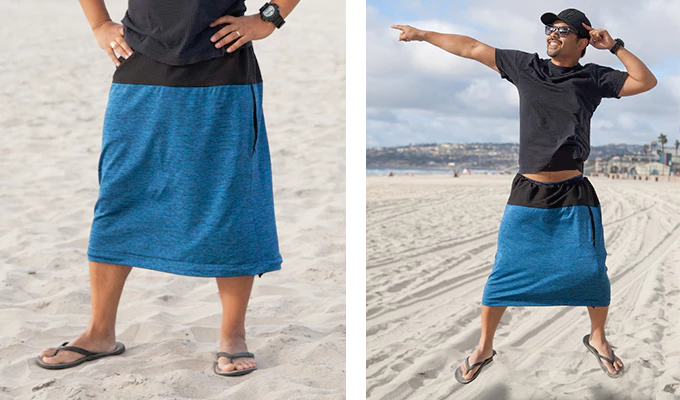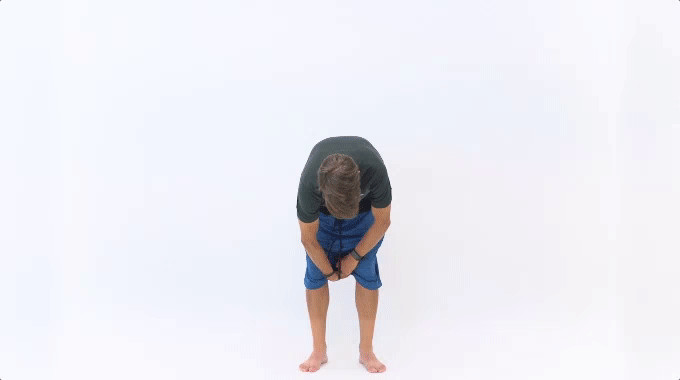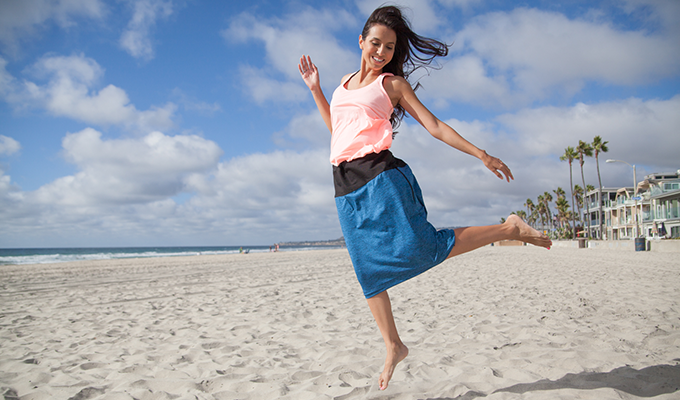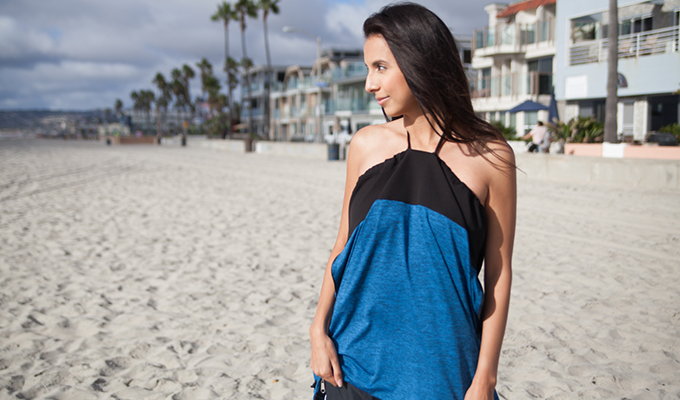 Yeah, we know it's a crazy idea, but sometimes you get desperate when you're a beast out there in the urban jungle. You know what I mean? So, you can choose to use The Undercover as:
Emergency kilt/skirt!
Emergency Top!
or ESS "Emergency Sorta-Shorts"™!
#stylepoints #100 #SendUsAPictureWhenYouDo #youcrazy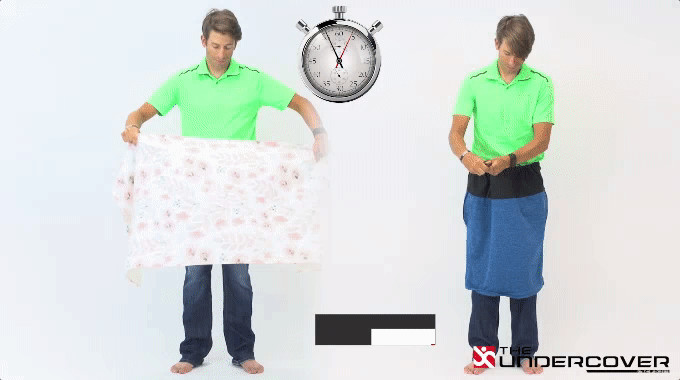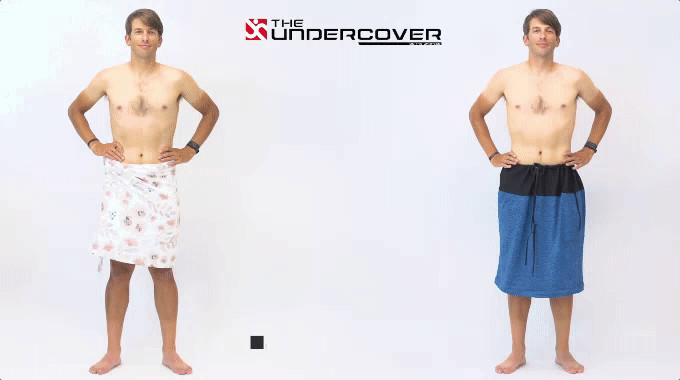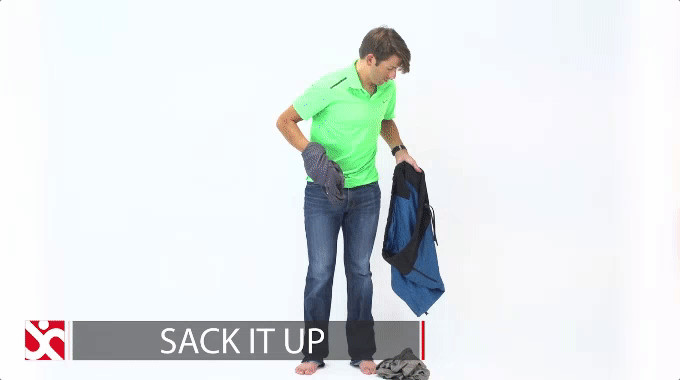 In conclusion, our Super-Scientific Research has concluded that The Undercover is:
3x faster than a Towel Change
140.6% percent easier
300% more secure than a Towel
1,567% Cleaner than a public restroom
75% of all statistics are made up.

The Undercover is perfect for:
Athletes, Adventurers, Team Sports: Use it everywhere (Don't leave home without it)- Imagine: Pack up The Undercover with your gear, change into your gear, and pack up all your stuff and strut home, easy-peasy style.
Runners, Cross-fit, Triathletes, Soccer Players, Swimmers, and more- we all change in odd places!
Teenagers and School Kids: Let's face it - NO SCHOOL KID enjoys being forced to change in locker rooms or summer camp. Do your son/daughter a favor and give them The Undercover so they have an option that gives them better security, and peace of mind.
Little Kiddos: Instead of jamming your little kiddo in a cramped public restroom stall, while trying to squeeze between your stroller and the toilet, you can easily use The Undercover to avoid all of that headache. Heck, there are literally a billion ways The Undercover can save you pain and suffering of raising a small child! We know! The struggle is real!
Sizing: One Size Fits Most! (Max waist size 45 inches) It might even be great for your kids! Share it with others. It's a perfect gift.
Colors: Comes in 3 colors (and Terry Towel version as a Stretch Goal!) - Choose from Blue, Black, Gray, and Terry Towel fabric for your pleasure.

Pledge Now:
With your pledge you are supporting us in a dream of making The Undercover and ending the "post-workout-flashes" forever! With enough pledges we will have enough money to launch this product, produce the orders, design a new website, and more.
We're not new to Kickstarter. With our huge success with our women's product called The Undress, we had an overwhelming response to create a version with men in mind. We are a company born in Kickstarter and we will continue to develop and launch new ideas with you in this community that we love and believe in.
We thank you for your support!
Be a Founder of The Undercover and pledge today by clicking the green "Back this Project" button below!
Built to go the distance: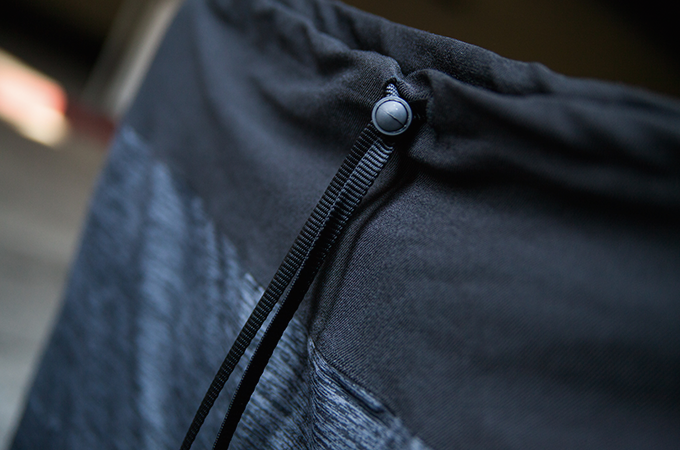 Top quality nylon webbing, and cord locks will keep up with your bad-assery.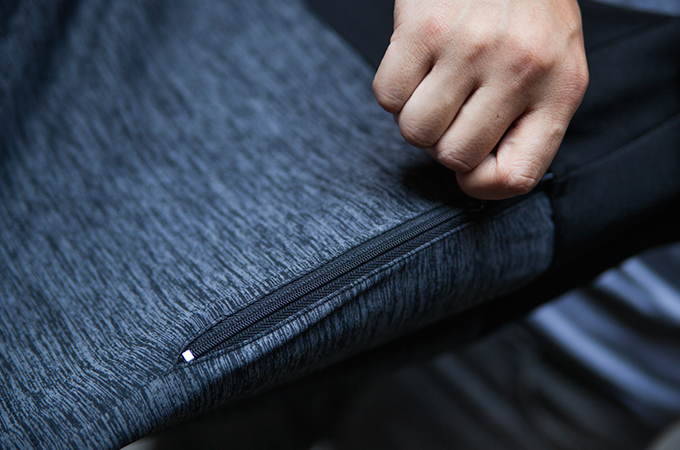 Zippered Side Access Openings to access your secret side pockets, or to reach through to your undergarments when your adventures deem necessary.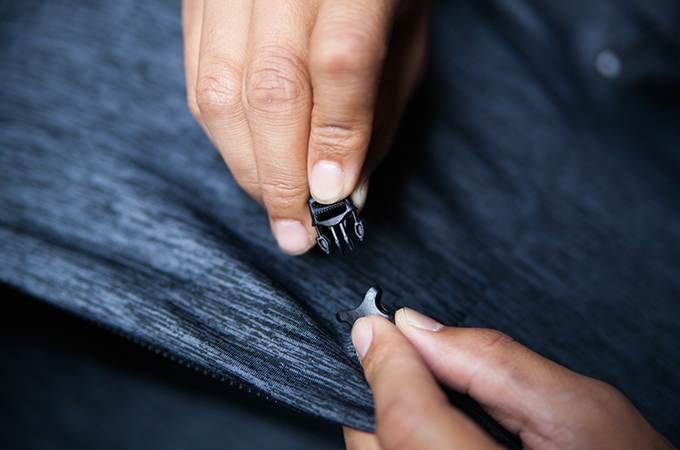 Zip-it & Clip it with these durable clips so you can turn The Undercover into a legitimate back pack.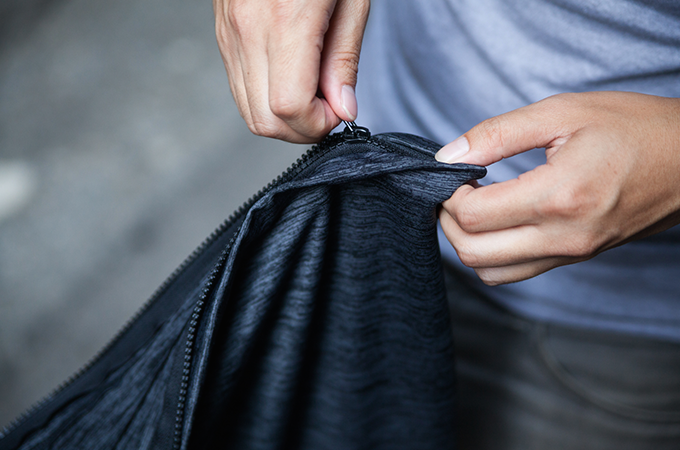 Big Zippers are heavy duty, for your heavy duty tasks.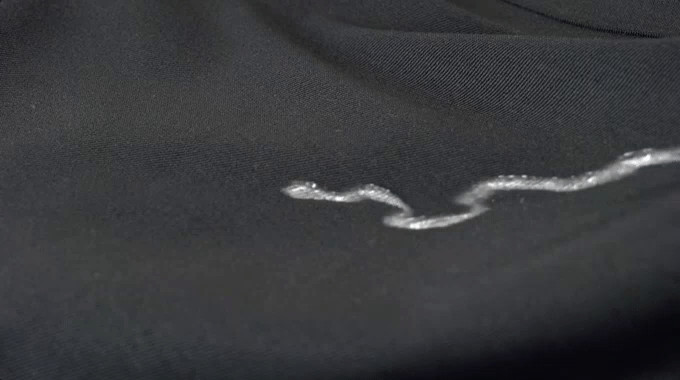 The top of The Undercover is made of Water Resistant fabric that fluid will bead right off.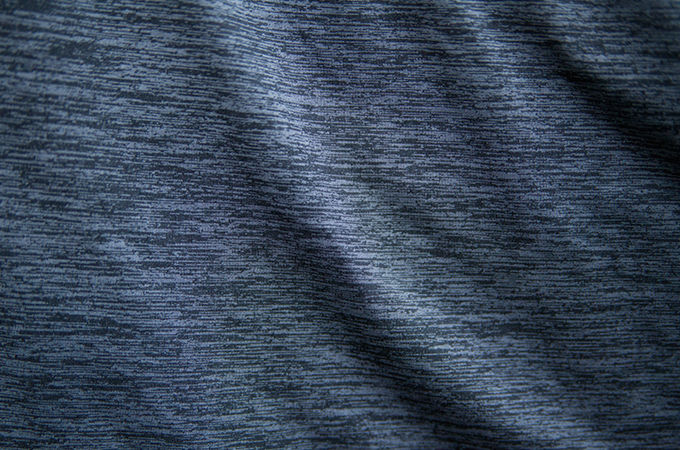 The Fabric fabric used for the body is soft, stretchy, and feels high quality to the touch (because it IS high quality).   The fabric is also:  
Sweat-wicking
Quick drying
Anti-odor, and anti-microbial. 
Machine Washable

Order now
share this page 
No typing, point & scan 
for instant access
Social Media QR Menu: Pending 
Updates
Other stuff


Places visited  
Where we have been link
why try .. . see places of interest, sort table by any column
Bangkok Hospitality & Tourism
Donate Photos, videos to to our Community Groups
Become a Roaming reporter
how it works
News