Top
Kamthieng House - Museum
A traditional Lanna (Chiang Mai) home in the grounds of the Siam Society in Soi Asoke Bangkok,  preserves the 700 hundred year old Lanna architecture and culture from Chiang Mai, Northern Thailand. 
A tour of Kamthieng House gives the visitor an insight to the Lanna lifestyle, rituals, beliefs, family life, culture, art and architecture.  Lanna society practices animism, a belief in the presence of spirits in natural objects and phenomena. Special rituals are performed to appease these spirits before any family or communal activity. The Naga serpent is symbolic of water vital for rice cultivation, the rice goddess influences the rice crop, a staple food and the buffalo spirit affects the beast of burden working the fields. Being an agricultural society there's a deep respect for nature and the need to be in harmony with the elements. Ancestral worship is also practiced as seen from the family ancestral altar in the guest hall of the main house.
Logistics
Best ages: suites all age groups
Stars: 4 >  Price: Low  > 
Open daily from 10 am to 5 pm
Language: English and Thai
Tourist attraction:  Yes > photo ops of Decor themes 
Duration: minimum 2, coffee shop afront Siam Society offices
FREE: Translate words, websites, written or oral, virtual keyboards link 
Check in S.M.
show some love ......
all SM channels and best hashtags
Like, Review, Tag, share into network/s 
Location
131 Asoke Montri Road
, North Klong toei Wattana, Bangkok Thailand
Google map link in Social media menu for GPS navigation
Getting there: 
150m from BTS (Skytrain) station ASOK exit gate 3 or 6 to intersect go left along Asoke / Soi 21 100 mtrs 
Website
embedded below larger window  
"Get the most use a Host" >
Bangkok BPAC Small cost Big Smiles!
Google+ below: open album I by location  I slideshow
Facebook album at B.Pac: open album
IN PRODUCTION
Gallery this page in SM links below or google search
Google street view
Starting point:  Entrance 
Street view map tips summary
Desktop:  F

ullscreen: Icon top right | Arrows: direction; click to move | 

White frame on cursor: click to jump or zoom  

| Reposition: drag street Icon (orange person)

Smartphone: get Google street view app
To access "Street view" in google map drag street view Icon to Position and drop 
help video
Hotels
Tip: Copy & paste these hashtags & web page url into your post for search match

Kamthieng House is a restoration of a Lanna (country) home with historical elements of Lanna Culture of the 800 years, social media
hub
http://goo.gl/OPeLO4
BEST HASHTAGS

#KamthiengHouse  Industry #BkkMuseum
#BkkTourIcon  
#BkkSukSoi21   #BtsAsoke   #MrtSukhumvit  
  #BpacApproved
#BkkZoneSukhumvit


How to use Hashtags for Social Media


SM menu QR Codes
QR Code left 
QR is SM menu hub: 
Kamthieng House Bangkok
No more re-typing or mailing website addresses you want to take with you on your mobile phone, just point and scan it with QR reader and you are done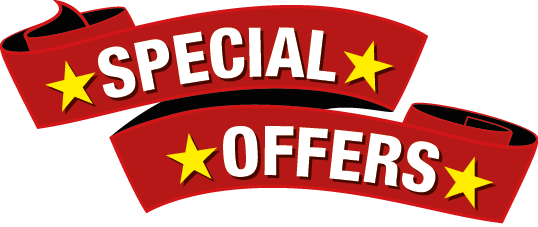 when we find them we add to 
pls do tell us more so we can update the list
Be Served
Serve yourself > D.I.Y. 
New 
to town?
Bangkok 
Novice to Advanced
, multiple search engines
Group leaders
 "
tour database
", logistics on 600 venues (free support for developers)
Tour zones
Buy us a coffee
when I roam around town with a few bags of camera gear, phones and compass I get tired 
ultimately I prefer support for visit my local charity project 
Join our Community
Hotels nearby
Other stuff
Recommended Events
Places visited  
Where we have been link
why try .. . see places of interest, sort table by any column
Bangkok Hospitality & Tourism
Donate Photos, videos to to our Community Groups
Become a Roaming reporter
how it works
News