ONLY 6 rooms in heritage house over Chao Phraya river
The meandering river, clumps of water hyacinth, grand pleasure cruises and fat river barges. Busy express boats, long-tail boats, short-tail boats, fishing boats sparkling under the city's neon glow, candles on the shore and the lustrous moon above.
The sun setting on birds returning to nest, sleepy Bangkokians speeding home on express boats, egg laying dragonflies, frolicking catfish and 30-storey condominiums. The golden spires of the Wats raised like skinny arms towards Heaven.
All glimpsed through the window of a 2-storey, 30 year-old teak house with a XL deck located on the grounds of Wat Pathumkongka. 
A place floating gently on the Chao Phraya, close enough for you to dip your feet into the cooling water.
Logistics
Heritage teak home converted to boutique hotel
6 rooms only
Public welcome to visit to drinks and eats but you must book due to limited space
full bar and restaurant (bookings only)
Food & Drinks open: visitors from 3pm to 10pm
to get in: must ring the bell discrete buzzer above left of door (same to get out)
Traveler tales:  
Loylalong means like. Floating freely. Floating without destination ( like a hippy or freely person).
Check in S.M.
 show some Social Media love ......
  all channels, best hashtags, 
like, review, a tag, share 
just do it !
Location
 (in Wat Pathum Khongkha Worawihan, River Side) Song Ward Rd, Samphanthawong, Samphanthawong, Bangkok 10100
Google map link in SM menu for GPS navigation
Ferry Pier close by, taxi request to the temple 
Youtube

below -

external link


shorter version
LONGER 360 VIDEO 
Facebook album at B.Pac: open album
Gallery this page in SM links below or google search
360 Spherical photos
Best view with smartphone.
why:
VR: Virtual Reality effect, 
turn device at any angle or better turn around while holding the device for 360 / Spherical view, 
about 360 Spherical Photo apps
Virtual tour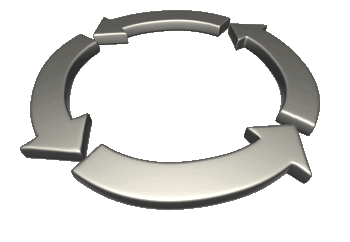 street view, entrance, inside both levels, a few bedrooms and the view, also links to a drone 360 to tour river
Street view
how to
1. street view (widget below)
2. step inside 
3. tips and tricks
1. street view 
Starting point: 
 end of Soi enter narrow walk way and go left 
rotate mobile to landscape mode or use 
Google SV (street view) step inside
we may also create a virtual tour in a 3rd party site (see link this page) which has more content
Desktop:
2. drag SV icon to position 
3. fastrack tips below image 
Street View tips summary  2019.05 WA
Hotels nearby
Tip: Copy & paste these hashtags & web page url into your post for search match



Loy La Long Hotel is a heritage micro hotel afloat on the Chao Phraya river in Talad Noi Chinatown Bangkok, only 6 rooms in temple grounds, chill chill SM hub https://goo.gl/cTJz1c

BEST HASHTAGS
#LoyLaLongHotelBkk  Industry #BkkAccomodation 

related   #MrtHuaLamphong   

#BkkFamilyFun     #

BkkAchiever   #BpacApproved

  

 

#BkkZoneTaladNoi



live hashtag links: click on a live hashtag link below to see how it works


How to use Hashtags for Social Media


SM channels
show the love... like, share and stuff 
do more ..
Copy the media hub link / hashtags (above) and paste to your
post (Hashtags 
group posts into a stream
 ... cool!)
Pls share me
Related topics
RIver Icons: 
last 5 by latest edits: see all in page 
(sort by any column)
Tourism Bangkok
New to town?
Be Served
Serve yourself > D.I.Y. 
New 
to town?
Bangkok 
Novice to Advanced
, multiple search engines
Tour zones
Buy us a coffee
when I roam around town with a few bags of camera gear, phones and compass I get tired 
ultimately I prefer support for visit my local charity project 
Join our Community
Other stuff
Recommended Events
Places visited
Where we have been link
why try .. . see places of interest, sort table by any column
Bangkok Hospitality & Tourism
Donate Photos, videos to to our Community Groups
Become a Roaming reporter
how it works
News