Top
Socrates Triple filter (TUG) test
how to STOP the Gossip
Share this page
QR Code: 
SM hub this page
No typing, point & scan 
for instant access
Social Media QR Menu: Pending 
The Triple Filter Test
apply 
The triple filter test
otherwise known as the TUG test
The Sieves
Next time you hear some gossip, before you judge try the T.U.G. triple filter test .. this page 
https://goo.gl/yxnhPN
Best Hashtags
#TugTest  #TripleFilterTest  #StopGossip  #SuccessValues   #LeadershipValues  #CirlceOfTrust   #LuckySaidSo
#MaiMeeBpanHaa  
New to town 
Be Served
Serve yourself > D.I.Y. 
New 
to town?
Bangkok 
Novice to Advanced
, multiple search engines
Group leaders
 "
tour database
", logistics on 600 venues (free support for developers)
Tour zones
Buy us a coffee
when I roam around town with a few bags of camera gear, phones and compass I get tired 
ultimately I prefer support for visit my local charity project 
Join our Community 
Tourism Bangkok 
Hotels nearby
Other stuff
Recommended Events
Places visited  
Where we have been link
why try .. . see places of interest, sort table by any column
Bangkok Hospitality & Tourism
Donate Photos, videos to to our Community Groups
Become a Roaming reporter
how it works
News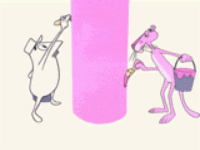 I