Top
MULLIS formerly Mulligan's Irish Bar
Social Media
Australia day at Mullis 24/7 Sports Bar Suk Soi 11 from 8pm to 11pm special food, drinks, music and more SM hub
https://goo.gl/8wxov8
Best view: smartphone tablet for Virtual Reality effect
Controls:  (best with external link)
S/Ph: turn on any angle (360) or swipe / pinch 
screen
D/Top: quality> bottom right | Zoom: double click | Full page: top right
Check in S.M.
show some love ......
Give a like, review, share
select a channel / hashtags and be loved 
Ground flr 
Citadines Hotel
, 
22 Soi 11, Sukhumvit Rd, Klong T
oei, Bangkok Thailand
Google map link in Social media menu for GPS navigation
Google street view
Starting point:  Photo may not be current 
Street view map tips summary
Desktop:  F

ullscreen: Icon top right | Arrows: direction; click to move | 

White frame on cursor: click to jump or zoom  | Reposition: drag street Icon (orange person)

Smartphone: get Google street view app  
Australiana
The Song
Australiana song by Austen Tayshus
censored (uncensored below)
The story you are about to witness is true. It actually happened. Only the names have been changed to make it funny...
Sitting at home last Sunday morning, me mate boomerang
Said he was having a few people around for a barbie, said he might kookaburra or two
I said, "Sounds great, will Wallaby there?"
He said, "Yeah and Vegemite come too"
So I said to the wife, "Do you wanna goanna?"
She said, "I'll go if dingos"
So I said, "Wattle we do about Nulla?"
He said, "Nullabors me to tears, leave him at home"
We got to the party about two and walked straight out the kitchen to put some booze in the fridge
And you wouldn't believe it, there's Boomer's wife Warra sitting there trying to platypus!
Now, I don't like to speak Illawarra, but I was shocked; I mean how much can a koala bear?
So I grabbed a beer, flashed me Wangaratta and went out and joined the party
Pretty soon Ayers Rocks in and things really started jumping
This Indian girl Marsu turns up, dying to go to the toilet, but she couldn't find it
I said to me mate Al, "Hey, where can marsupial?"
He said "She can go outback with the fellas, she's probably seen a cockatoo"
Well just then Warra comes out of the kitchen with a few drinks for everybody
Fair dinkum, you've never seen a Coolabah maid
I grabbed a beer and said, "Thanks Warra – tah"
A couple of Queensland at the party, one smelling pretty strongly of aftershave
One of them sat down next to me and I turned to him and I said, "Ya know mate, Eureka Stockade!"
It was a really hot day; Oscar felt like a swim
He said to Ina, "Do you want a have a dip in the Riverina?"
She said, "I haven't got my Kosciusko"
Well Bo says, "Come in starkers, Wattle Lake Eyre!"
Ina says, "What, without so much as a Thredbo?"
"Ah, Perisher thought! Has Eucumbene in yet?"
Well a few of the blokes decided to play some cricket
Boomer says "Why doesn't wombat?"
"Yeah, and let Tenterfield"
He said I should have a bowl, but I was too out of it to play cricket so I suggested a game of cards
I said to Lyptus, "Wanna game of eucalyptus?"
He said, "There's no point mate, Darwins every time"
Well Bill said he'd like a smoke
Nobody knew where the dope was stashed
I said, "I think Merinos"
But I was just spinning a bit of a yarn
Barry pulls a joint out of his pocket
Bill says "Great, Barrier Reefer, what is it mate?"
"Noosa Heads of course. Me mate Adelaide 'em on me"
And it was a great joint too, Blue Mountains away and his Three Sisters
Well I thought I'd roll one meself, I said, "Chuck us the Tally Hobart"
He said "They're out on the Laun, Ceston, can you get 'em for us?"
Burnie says, "It's okay mate, she's apples, I'll get em for ya"
Just then Alice Springs into action, starts to pack billabong
And you wouldn't believe it, the bong's broken
I said "Lord Howe!"
"Hayman," somebody says, "will a didgeridoo?"
I said "Hummmmm, mummmm, mummmmm, mummmmm, maybe it'll have to"
I look in the corner and there's Bass sitting there, not getting into it, not getting out of it
I said, "What, is Bass Strait or something?"
Boomer says, "As a matter a fact mate, he's a cop"
I said, "You're joking mate, a cop? I'm getting outta here, let's goanna"
She said, "No way, I'm hangin round till Gum leaves. Besides, I don't wanna leave Jacaranda party on his own
Have you seen him? I think he's trying to crack on Toowoomba; he's already tried to Mount Isa
And he'll definitely try to lead you Australiana!"
Thank you and goodnight!
uncensored 
Eat Lamb
popular ad about Lamb for Australia day
The signs
Stralya Anthem
Random Videos
Updates
Other stuff


Places visited  
Where we have been link
why try .. . see places of interest, sort table by any column
Bangkok Hospitality & Tourism
Donate Photos, videos to to our Community Groups
Become a Roaming reporter
how it works
News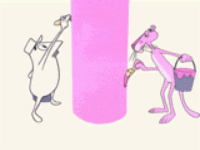 share this page 
short url this page