Top
UNDER CONSTRUCTION
Apps
No Camera
FREE APPS
using only Spherical app   
ie., no camera 
as at 2018.05.05  this means you dnt need a camera - just use the phone  
full spherical:  you have to stand still (dnt move) and rotate slowly in a true axles and take many photos 
the apps usually have guide markers to indicate the process while creating the sphere 
allow a few mins to build the shot .. its good its free 
Smartphone apps
to create a image without other devices
how do they work
they take multiple photos and stitch them together, this means a little bit of downtime 10 seconds or a minute to snap the pics and when it's moving subjects you will get ghost overlays, thus the ultimate is a 360 camera to catch it all in 1 shot but that's cost V's convenience
out of many tested, these are the best as at late 2015
in 2018 we tested more and created a dedicated page called 
360 apps
Photos: Full Sphere - auto, you have to turn rotate about 3 times.. stopping each time to take about 6 photos in each rotation 
it takes a little practice but once you get a handle on it's then wow
2. it can build a sphere without a camera - manually stitch the photo as your rotate (slowly) the view. stop at any time and accept part of full sphere
3. saves to camera roll 
4. upload to your profile and apply to a google listing 
5. when you have multiple images in google location you have the added option to connect them together to form a virtual tour 
6. when you have uploaded more then ??  50 pics as at 2018.07 you have the option to be accredited and be promoted as a trusted photographer 
 Explore world landmarks, discover natural wonders and step inside locations such as museums, arenas, restaurants and small businesses with Google Street View.
 Also create photo spheres to add your own Street View experiences. Start with your phone's camera or add a one–shot spherical camera (like the RICOH THETA S) for easy 360º photography.  
Then, you can publish to Google Maps to share your photo spheres with the world.
note: you will need a gmail a/c  and once you upload you can immerse yourself into the photo with google cardboard (see below)
video how to take a 360 with an app - link
Street walk the world
using the google street view app, you can navigate to anywhere in the world and view in 360 degree or in street view and move around ... awesome 
whats; better is you should put on the google cardboard (goggles) and feel like you are actually there.  Once you try this you will be hooked
DMD Dermanda Panorama app - Iphone and Android 
link
can be used to create a spherical photo without other devices (slow and multi pics required)
free host site
Photos: 
cylindrical only
 (not sphere) 
very fast with on screen help (2 icons must line up and auto click)
typically will be about 4 or 5 photo auto clicks as you rotate


free cloud storage and share to social media

can output the photos to video .. amazing
can display photo spheres in it's app and free cloud so 
use this app for 360 degree and use the google sphere for spheres, save to camera roll and view in this app
Because you have to take many photos, most often you will find DMD the best coz it's quick, however the phone must be vertical
if you want non vertical or full sphere then use google app below
2018.07.14 -  more detail in section Photo Pano 
build a full sphere (same as google st view)
free host site 
make albums based on tag words, maps of photos locations
option to output a 360 pano video 
also has awesome video output option on a 360 pano horizontal only ...  you cant beat that unless you had a video on a tripod .. try it 
see also under Photo Pano 
FOV
    7/2/18: tested: not like.  manual create ok but not save to camera roll so u have no control of image .. online only.
Dedicated camera app   
ie., to control the camera 
apart from controlling the camera, some offer addition features 
the ones that I know are listed under editor to outline their editing features 
additional comments follow 
Drone app
Lichi is very good - not cheap app but well worth it 
My best choice is FREE app 
Hangar 360
 the page includes our logo of photos which are in high definition and can be downloaded into facebook
The intensity / fine detail of the desktop image is quite amazing, the view in a mobile is good with pinch zoom but the desktop is incredible detail
we now snap screen shots of landmark icons using a free host screen capture program (
Lightshot
) as show them as cover photos on tour pages
dont know of all, many make panorama but not spherical - welcome to let us know to update this page
Dedicated devices 
Cameras 
Many models, some are stand alone and others are attached to a smartphone to use the resources of phone
either grab a cheapie and gets started or spent a little time reviewing with those that have tried 
The experts should and do tell you that .. it's not easy to be clear about which camera will suit as each has for and against 
for example: I  have three (3) different brand 360 spherical cameras and each has attributes that I use depending on the day or night light or shadows and video requirements V's Photo... Ive made a brief comment 
under section "Equipment" 
There are some apps that allow you to build a 360 spherical without a dedicated device so why
 not try these 
Samsung Gear 
about the camera 
value for money - arguably the best value for money 
at around 1/3 of the price of Theta (the 1st playing in the consumer market)
for
SD card
wifi to smartphone - live view
read / view images and Vid from sd card (theta you must transfer (annoying on long vids as it may be a dud))
small menu to view options
HD very good
self time options and audio is good
not slim to go stealth in pockets - compared to Theta
bright lights (more flare than theta) 
night shots - not as good as theta 
app
very basic
1 major for: has an option to pull images from vid .. and at high quality - brilliant 
full review down the page 
Accessories 
the biggest threat is damage to the lense cover
Tested: 
1. Silicone case lense (pic below)  the best but easy to lose .. ive lose several .. coz I have several cameras working at same time and mis place the cover .. doh
2. Socks (baby socks) - they work so well 
3. Standard camera bag, cut a small round hole in the bottom to connect a selfie pole, then slide the bag down over the pole, this way u never lose the cover 
There are many more .. just google the topic and explore to see what best suits your lifetstyle 
Review 
one of the best resellers in the market
Query I have for Mick at Rumours 360 
2018.07.03 I note the video displays characteristics / tricks - rotating which is only found in Insta360 app so i will ask Mick how he did this 
Readers
1. buy the camera from Rumours 360 
2. get into the awesome PRIZES from VeeR 360 TV .. details below 
VeeR 360 TV
Best value:
get the FREE app host site of 360 Spherical TV VeeR and watch endless 360 pics and videos
and they have excellent blog
I'm guessing I get a report of people that join so I will share so you know it happened 
all tricks and tips about 360 apps and groups to join to learn and share in
360 apps
INSTAONE 360
Insta360 One: Bought May 2018
critics rate if well,  I bought for the  resolution 24 mp and now find it has some cool features
2018.06 after using for a month I now believe it's one of my best (of the 3 cameras)
small, great audio, incredible stabiliser, post production tricks in app AND racking option is amazing 
for 
small, protective carry case that doubles as tripod
standard tripod thread
SD card, 
view from SD card (no need to 1st transfer)
excellent stabiliser
excellent audio
app
amazing onboard editor tricks
tracking and a few other tricks
against 
no preview unless attached to IOS device  
Accessories 
string or bullet vid
VeeR 360 TV
Best value:
get the FREE app host site of 360 Spherical TV VeeR and watch endless 360 pics and videos
and they have excellent blog
I'm guessing I get a report of people that join so I will share so you know it happened 
all tricks and tips about 360 apps and groups to join to learn and share in 
360 apps
Example of Tracking
there is soooo many good examples in their host site as members upload their videos 
here's an example where i used the insta360 One to record a promo video of a alwaysHome app
and then used the tracking feature to follow me around the room as i talked about the app
you can see the original 360 version which is linked in the original post
my 1st device the S and now have 2 x V 
V model 
for 
HD option is oudstanding 
image fast transfer
Vid transfer is painful u must transfer b4 view  which is megga annoying as u dnt know if the vid is a good quality and need to re shoot
against 
no SD card 
no view from int drive - u must 1st transfer  
app
very good
Accessories 
1. Silicone 
2. Socks
3. Hard plastic lense cover
There are many more .. just google the topic and explore to see what best suits your lifetstyle 
QooCam
Wunder360 
July 2018 launched on crowd funding and expect to be delivered in Oct 2018
review by 360 spherical guru Michael at Ty of 360 Rumours
to view click anywhere in the post to open the page to see practical and technical 
fbk grp
Wunder360 S1 News and Community


Summary
I can only comment on devices I use   (for more broader insights view info from the industry leading resellers - listed under resellers in this page
2018.07 entry point
1. Samsung 2017 gear 
lowest price of recognise brand name, SD card (no issue with storage), LED display to change modes and settings (most rely on app)
video playback from device sd card  (Theta must 1st transfer to phone - super annoying)
HDR feature is very good
small device for easy carry
then use Theta app for support to mod / edit and host site pics 
2. a little expensive is instaone 360 
the best stabiliser on the market (2018.07) 
small easy to carry but favours IOS with built in connector and no live visual unless using the ios connection
3. Theta is steadfast on ransom price based on past reputation 
annoying with no sd card and must trans vid to view
but excellent stitch and less glare and best night shots
also have 
Qoocam 2018.08 
Latest news
208.08.11 QooCam being delivered to customers - added their fbk group to this page 
one of the best resellers in the market
Review 10
Drone Mount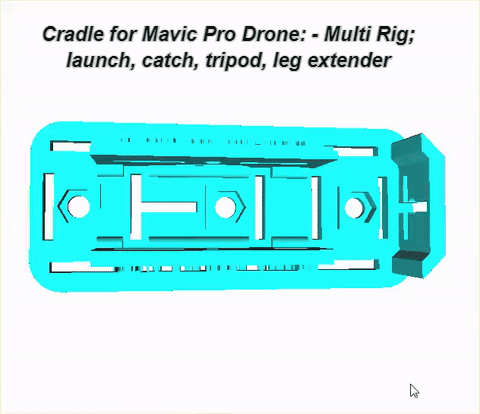 have MP Mavic pro and made a universal Cradle to attach above or below drone 
the cradle has accessories for wings and floats and has swiss army knife type concept with holes everywhere to attach more things such as lights or cameras  -
details
Profiling
updated  2018.06 
started in mid 2017 with one camera Theta S and soon hooked  lol
you evolve based on your needs and wants in terms of which cameras have and how you use 
my rig 
Sling bag full of stuff 
standard camera, several 360 cameras, power bank, tripods, lights, cables and spare cables, wires, band aids, masking tape, audio jack spare sd cards  
when I'm taking photos Im generally multitasking 
using 2 smartphones at same time    - photos and vid 
1 x 360 on long / medium length tripod for still photos  - usually the Theta
1 x 360 on 90cm self stick for video   (usually instaone as its brilliant stabiliser)
1 x 360 in my pocket - usually the Samsung which i can snap pics in help held or place i on a table or chair
the other (2nd smartphone) i will use for taking photos or driving the drone
If im flying my drone,  I often shoot 360 spherical photos from the sky using free app HANGAR, the hang time to complete the shot (23 pics) is 3 mins .. during that time I try to have the land base cameras set up around me to take photos &/or videos (depends on the location and risk management issues)
I do like to multitask 
I do not like to waste my time on spelling and grammar and invite anyone to help with that  topic
Tripods are critical to the task as is the mood and whether the weather or people around are in conflict
in regard to other people (privacy) since I made and display and ID card most people (strangers) are enthusiastic to be in photos. 
I made a simple half size ID card with social links that I hand out if people want copy of the pic or to know what channel it is displayed
Tripods
did have three but now 4 and more
my gear in 
bottom of the article is a link to my social media post and hashtags
pls use the hashtags so people can find your posts grouped to my post
Social Media
BEST HASHTAGS
#360Devices
Resellers
2018.06.24 
Both of these guys have a popular presence in the industry 
very good tech info and tutorials many reviews on devices 
Disclaimer
WARNING: lab test often includes multiple widgets embedded objects which means the page needs a little more time to download 
so be a little more patient than norm
the test are done by me as a end user and share to community free when I have time, the limited time is applied to the practical use of the product not spelling / grammar and window dressing as its not a commercial activity  
Buy us a coffee
when I roam around town with a few bags of camera gear, phones and compass I get tired 
ultimately I prefer support for visit my local charity project 
THE FOLLOWING RELATES TO TOURISM BANGKOK
Join our Community
Other stuff
Recommended Events
Places visited  
Where we have been link
why try .. . see places of interest, sort table by any column
Bangkok Hospitality & Tourism
Donate Photos, videos to to our Community Groups
Become a Roaming reporter
how it works
News
360 spherical 
1. volunteered page contact: moderators speller checkers welcome
2. page topic:  contact Phill Smith - details in page 360 apps "
submit your app
" 
3. 
this website refer below