Top
Frequent asked Questions about 360 / Spherical 
the page was an after thought to the page 360 apps
see also Lab test page 
as and when I get time I will updated or when someone has info to donate 
If you get benefit from this my page: 
about me in feedback link or at top of 360 apps page
About me
Phill Smith :  Ins risk Manager Australia and Tourism Bangkok (Monthly visits) and I use the 360 cameras for tourism 
BEST PRACTICES 
2018.07.14 added a look up table at bottom of page
as i get time I will change over the info below to the table or both depending on the way it presents
TIP: for latest changes sort by column 
yy/mm/dd General comment 
and select descending
NB:  
The info is free, and made on the fly (in my spare time lol  what spare time)  
I do NOT focus on spelling, grammar or detailed tutorial I focus on critical stuff and expect people to have passion and enthusiasm and be curious to discover and learn more .. learning / success is a serious of failures so go for it 
Spell checkers and and collaborators welcome 
Embed
Change start point
2018.08.20
This means re position of the opening view, the 1st thing you see when you open the image in spherical
obviously you can rotate but often 1st impressions is important - it may be the primary message 
some apps allow you to change the starting view
see 360 apps page 
app: VeeR
app: edit 360 
Theta in the app during upload
Host site: Virtual tours
Change Horizon
2018.08.26
most 360 cameras will auto set the horizon of the shot regardless of the angle of the camera 
ie., hold the camera vertically or horizontal the image will be in logical gyro display
sometimes the horizon is not correct or you may wish to force the position to be different 
example: you may want the starting view looking up or down .. (it might create a virtigo feeling)
in page 360 aps editor 360 can change the horizon
most host sites can do this on upload, check if you need to set at time of upload as not all can edit once it has been uploaded
Photos
Basic 
in the 360 apps page 
VeeR 360 editor can change start point in photo and video, can be rotated on the horiz line only
can change the start point to any point in the sphere as well as the horizon, this means the opening view can be nadir the centre  point down 
this is useful for drone images 
but in ground shots it can cause vertigo effect 
it is also useful when you want to PIP (Pic in Pic) add a logo and do not have warp facilities 
you change the location of the spot of the insert to be the horizon (centre view) then add your logo, then use the app to re position the horizon back to original and in doing so it will warp the insert
of course you can just save time by inserting the image via app VeeR or an y app that can handle warp  - see lab test
Warping PIP
Note: some hosts sites offer .. it can usually be done only once  
2018.07.14 
Host site to allow change of start view:  Theta, Facebook, VeeR, Google Street view,
Tips 
Free app Theta+   lets you edit and animate
change start point and improve image size (pixels)
in portrait mode 
rotate device 
now you can push the start point left or right and output 
when the view is horiz the out size is bigger ?
Mirror Ball
pinch zoom the view to what you want and then select image size and output
you can get a good fisheye shot 
In video mode do the same with Mirror ball ie., pinch zoom to a fisheye size then output 
then do rotate the view and output again
you now have 2 clips with same audio but different view as if you had 2 camera people working 
you can do this about 4 times for 4 angles ..  cool
Video
VeeR 360 editor can change start point in photo and video, can be rotated on the horiz line only
Communities
last 5 by latest edits, open table to see all and sort by any column
Convert photo to video
Veer editor - has restriction of image size (resolution) so if u dnt want to reduce the file size try these alternatives
current output video resolution is 120 x 960
app IOS  
clippycam
 (pay the money to remove watermark)
current resolution output 1280 x 640 
2018.06.21  added more content in 
360 apps
 - under photo
nb: these are actual tests -> b4 creating this page many are shown in basic in page 
360 apps
last 5 by latest edits - open table to see all and sort by any column  
Nadir
2018.07.20
meaning
The centre point top or bottom - typically the location of the tripod
Pointing to the nadir means that the camera axis (in the direction of the lens) is perpendicular to the ground / object.
in layman terms: South (Nadir) and North  (Zenith)
for 360 community:- 
Typically where the tripod is located and users want to vanish or hide the tripod or cover it with a logo
The opposite: 
highest point at the top is known as Zenith
The zenith is an imaginary point directly "above" a particular location, on the imaginary
celestial sphere
. "Above" means in the vertical direction opposite to the apparent
gravitational force
at that location. The opposite direction, i.e. the direction in which
gravity
pulls, is toward the
nadir
. The zenith is the "highest" point on the celestial sphere.
Narration 
as at June 2018 there is no option in Veer Editor 
work around 
2018.08.17 App
Vimo
has 3 audio options
2018.07 
app IOS  
clippycam
 (pay the money to remove watermark)
current resolution output 1280 x 640 
offers a window to show your face while narrating over a photo or vid - you can size the box/shape and position anywhere on screen including off the screen
as the video quality is restricted 1st consider which image or vid to use ie, up close or or great detail as it will wash down
2018.06.10 IOS vid app Videocraft are currently doing a mod on their app to support 2 x 1 video format
their app has narration and fade between clips and music which will compliment veer editor 
2018.06.21  added more content in 
360 apps
 - Video Trailers
some of the apps have narration 
Output Video normal mode
2018.07.14
free Theta+ app lets you create many such options 
use the mirror ball option then pinch zoom to the size you want and output
tips:
change the view point and repeat several times 
you will end of with multiple clips of diff view but same audio and people thing u have multiple cameras 
it's obviously good for close scenes in the middle if a table of people so everyone gets a viewing 
Insta360 has a wicked option to set a tracking mode to stay focused on an object, they also have inapp feature to output in standard mode with rotations and many other aspects ..  amazing BUT it can only be done with their raw footage ie, u can not copy vid across from another camera  ..doh!
Photo set up
2018.07.20
best to set up the shot as much as possible to save time on post production
obviously if you have live view (most devices and apps) then try this 
Positioning the view relative to the Sun
good advice 
Dimona Dougherty
Bisect the sun with the camera to correct for exposure difference between the lenses, this is the biggest and most important piece of advice I can give you. Correct the angle in post and make a thin side of the camera always cut through the centre of the
I've taken some good suns with mid afternoon sun glare by using a solid object tree or my to block the glare, takes a little practice but will get the job done
Planning the time for the shots
I use the awesome app 
Sun Surveyor
(IOS and Android)   see details in page 360 apps - Utilities the features that this app offer are priceless, once I got a handle of the benefits i gladly pay 5 times more as it saves so much time .. the street view alone is brilliant 
Share Images
Share the image V's transfer the image 
Share:  
meaning allow others access to view but retain control rights of the image 
many sites allow you to host a image in spherical format and share the view
some sites include options for 
tag words, text comments by you or the viewers and/or links
some sites have animation (Theta) some sites compress the quality(Fbk)
some sights let the viewer change the display elements (Theta and many Virtual tour sites such as RoundMe)
so it depends on what your objective  - social or professional 
Tip: feedback is needed - when you visit my page on 
360 host sites
-
 ... do let me know whats missing so I can add value knowledge base for community
Transfer:  
meaning give away the image 
2018.09.23 
Revenue: 
in page 360 host sites see section Revenue
there's a site that allows you to upload and sell your images, this includes the option for the buyer to download, share or embed the image 
I've not tried all the options so feedback appreciated 
in Aug 2018 we drafted ideas with 2 virtual tour sites to allow share edit rights to allow it to be sold out, typically this is where we might start a sample virtual tour for a business as a teaser / entree and advance - 
Transfer the image
the are many apps available - you need to check the integrity of the platform to ensure it does not compress the image to lose quality
the best so far 
cloud hubs:  (expiry time: general 10 hrs)
Sendanywhere
  syncs with desktop and smartphone  fast transfer wifi or internet
sendanywhere is awesome to transfer content from smartphone to desktop  - very fast
others
app: WeTransfer  
Free storage cloud service with share / download
Google drive, Dropbox   these are among the best and cheapest with google giving around 15gb free
when you upload there's an option to invite others with rights to view, edit, download 
there are many others .. just google it 
this info is only as good as the 1st draft - take note of the date and feedback from end users in the 360 community 
Transfer images
208.09.23 recorded under "share images"   
Share the image V's transfer the image 
this covers ideas and tops on transfer the image / file to self or 3rd parties 
Video to Photo 
2018.07. several apps noted in page 360 apps and  in lab test page 
Related topics
in page
360 apps
at -> t
op of page:
contents of topics
Bottom of page sort DIRECTORY by name and topic
Lab tests
nb: these are actual tests -> b4 creating this page many are shown in basic in page 
360 apps
last 5 by latest edits - open table to see all and sort by any column  
Resellers
1. 
Rumours 360
   very good tech info and tutorials many reviews on devices 
Disclaimer
WARNING: lab test often includes multiple widgets embedded objects which means the page needs a little more time to download 
so be a little more patient than norm
the test done by me as a end user and share to community free when I have time, the limited time is applied to the practical use of the product not spelling / grammar and window dressing as its not a commercial activity  
Buy us a coffee
when I roam around town with a few bags of camera gear, phones and compass I get tired 
ultimately I prefer support for visit my local charity project 
360 spherical 
1. volunteered page contact: moderators speller checkers welcome
2. page topic:  contact Phill Smith - details in page 360 apps "
submit your app
" 
3. 
this website refer below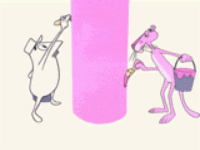 sort any column
some of the faq are not in here as ive not had time