fastrack index 
About
No more re-typing, just point and scan with QR reader and you are done
5 mins invested here guarantees  you save 10 hrs per month
DID YOU KNOW 
MOST SMARTPHONE CAMERA ARE AUTO QR CODE READERS
Our recommendation: IOS apple iPhone: Qrafter
or simply use your smartphone camera to read QR codes
IOS - apple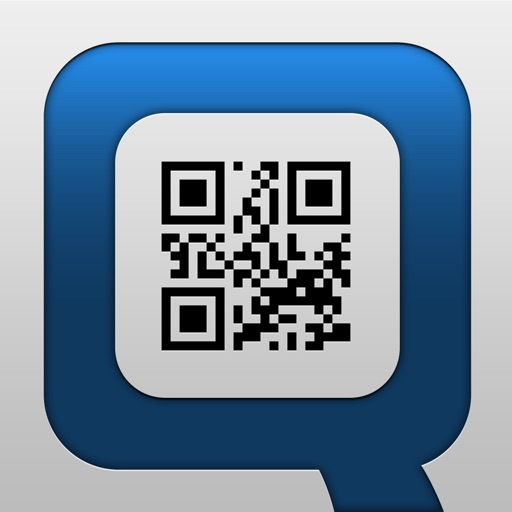 why recommend Qrafter for IOS
free app - nominal price for "pro" and it's worth it 
scan images fast, also scans photos in your camera roll
scans more code types than most
easy to access history / log
best help and tutorial 
.. go to app help page and open "what is qrafter", very extensive capabilities
and start using QR codes to save time re typing 
Android
10 THINGS YOU'VE ALWAYS WANTED TO KNOW ABOUT QR CODES
QR codes are sneaky. Those nifty black and white squares show up when you aren't looking for them—in bathroom stalls, on street signs, on Jason Barnes coffee cup
They're mainstream enough that we know what they are, but not so common that we know everything about them. Here are some tantalizing facts to up your QR IQ:
QR meaning ?
Quick Response
That was an easy question.
Origins ?
QR codes were made by Denso Wave, a Japanese manufacturer of automatic data capture equipment. They were created in 1994 to track car parts, but are now being used on everything from concert tickets to street signs to tombstones.
Tombstones?
A Japanese company, Ishinokoe, offers tombstones with QR codes. Visitors can access a mobile site with family information, photos, videos, a guestbook and more. If you're worried about randoms creeping on your QR code, don't worry. The code is hidden behind a "Memorial Window" that only family members have access to.
What can they store?
QR codes can handle all kinds of data, including numeric and alphabetic characters, symbols, binary, control codes and Japanese characters. It can hold 7,089 numeric and 4,296 alphanumeric characters.
Size ? 
The more data contained in the code, the bigger it will be. But as long as it can be read from a mobile phone, it's the right size. So if you if want to place a code on a billboard, don't make it so small that drivers have to pull over and run across a ditch in order to scan it.
That said, not everyone abides by these silly rules. For its 100th birthday, Audi assembled a 159 square metre code, made up of 130 staff members holding panels over their heads. They claim it's the largest in the world.
Some other guy mowed a 160 square meter code in his field, but it's a Semacode, not a QR code. I'm including it anyway, because it makes crop circles seem so yesterday. Which they are. When's the last time you heard about a crop circle in the news?
---
TECHNICAL STUFF
1) Size / distance – it's not just a matter of size. Combining size / distance is what determines if a QR is readable or not.
2) Number of characters. The more information a QR contains the more "dense" it will be and that will make reading it more difficult.You could say that the more information contains the larger QR must be.
3) Level of error correction. The redundancy of information contained in a QR algorithm is given by (Red -Solomon ) pemitirá "play" with designs and customizations but that will be detrimental to readability.
4) Contrast with the base. If we use custom codes, we must control the contrast with the base (specially if you use yellow or light colors).
5 ) Phone lenses. This problem affects very smartphone cameras but if they are old they usually don't have a good macros (ability to focus up close ) and this can also affect readibility of a QR for being too small ( < 2cm) .
 6) App used . There are hundreds if not thousands of applications reading QR- Codes in the various app stores and some are better than others. They all do essentially the same: identify, capture and read 2D codes but efficiency may vary.
7) Light. Even if the contrast is correct in "lab conditions"  if the QR is read in low light or in a backlighted surface (Eg. screen) it may become unreadable .
8) Angle . There is a tolerance of skewed catch the QR form 20-30 ° vertically or horizontally
9) Surface curvature. If you print a QR on a curved surface (Eg. Mug) if the size is not excessive it can be read .
Conclusion
The number of variables make trial and error the most reliable method to validate a QR face .
The best way to determine the size is "try , try and try ." It is very easy to print 3-4 different sizes and see how far QR can be shrunk.
Our advice is to borrow the worst smartphone and do the tests with this and average lighting conditions . If it works, it will always work.
Size and Distance
The QR code needs to be of a sufficient size to be scanned reliably; generally, the minimum size of the printed code should be one inch. In determining the size of the code you will also want to take into account the expected distance the user will be from the code when it is scanned. A good rule of thumb is to assume a 1:10 size-to-distance ratio, under ideal conditions. So if the code size is one inch, the user can be up to 10 inches away when the code is scanned. If you anticipate a scenario where users will be standing at a further distance then you will need to increase the size of the code accordingly (e.g. a product display where you anticipate users to be three feet away would call for a code of about 3.5 inches). If you anticipate more challenging conditions such as low-light, or low contrast, then a more conservative 1:8 size-to-distance ratio may be more suitable.
Color and Contrast
QR Codes are most commonly displayed as a black code on a white background, and with good reason, as this color combination provides the greatest contrast. Contrast is an important factor in scan reliability, so a black code on a white background is the safest display option in terms of color. However, it is also possible to display QR codes in a variety of colors, provided there is sufficient contrast between the foreground (code) and the background. Generally, the darker the color of the code, and the lighter the background, the more reliably the code will scan.
It is also possible to display a QR code in a reversed color pattern (light code on dark background), but this is not advisable, as many QR code readers cannot read the code if it is reversed out on a dark background.
Leave a Little Breathing Room
It's generally a good idea to have a margin of empty whitespace around the perimeter of the code (AKA the "quiet zone"), as objects positioned near the edge of the code can interfere with scan reliability. The quiet zone should be equal to at least four of the modules (little squares) within the code.
Positioning and Interference
It's important to think about the literal placement of the code, to ensure that there are no obstructions that could interfere with getting a clean scan. For example, if a code is placed too close to the edge of the fold in a magazine it might be difficult to get the code to scan correctly. If a code is placed on a billboard you would want to make sure there were no wires, branches or other items that would cross the visual path of the code and interfere with scanning.
Media and Material
QR codes can be placed on just about anything that can accept printing, including paper, plastics and fabric, as well as electronic/screen-display. Generally speaking, QR codes should be placed on a flat surface that is not reflective, in order to avoid glare (think matte rather than gloss). Materials that are porous or bumpy are not ideal for QR code presentation.
Environmental Factors
Consider the environment in which the code will be placed – will it be pretty consistent, or might it change in ways that could affect the scan reliability of the code? For example, can you assume that there will always be sufficient lighting, or will lighting conditions change; is the code on a material that could cause glare in sunlight? Also consider connectivity - since most codes send users to some web-based destination it's also important to ensure that there is a reliable data connection (3G, 4G, WiFi) within the immediate area where the code will be placed.
The Math
Explanation: http://www.qrcode.com/en/howto/generate.html
Simple Formula: Minimum Size = QR Code Scanning Distance / 10
Improved formula : QR Code Minimum Size = (Scanning Distance / Distance Factor) * Data Density Factor
Links to STUFF QR- with mathematical formula to calculate the size of a QR .
http://www.qrstuff.com/blog/2011/11/23/qr-code-minimum-size
http://www.qrstuff.com/blog/2011/01/18/what-size-should-a-qr-code-be
---
What's up with the little squares?
QR codes are magical because they can be read from any orientation. The squares are position detection patterns, which allow for 360 degree, stable, high-speed reading.
About Barcodes?
Barcodes are fine for fruit and veggies, but not for web addresses, plain text, contact information or images. Barcodes are classified as one-dimensional, with vertical stripes representing a series of numbers. QR codes, the more sophisticated cousin, are two-dimensional. They carry information both horizontally and vertically, which means they can encode the same amount of data in about one-tenth the space.
Cool! Can I get a QR tattoo?
Okay, but be careful about two things: 
1. Make sure it scans. If it doesn't, you'll look like a poser. Or a loser. Or both.
2. Make sure it gives the correct information. We've all heard stories about someone getting "Wisdom" tattooed in Japanese characters, but later finding out it means something completely different, like "Mullet." Just imagine how fun it would be to live with an incorrect URL on your arm—"404 error" is not something you want to be forever associated with.
Same look ? 
Nope. You can make them in any colour, as long as they're contrasting enough to scan. You can also customize them with your brand—QR codes have up to 30% error correction capability, so you can insert your logo or image within the code. That way, you can tell codes apart and people can know what they're scanning.
How popular ?
Very! According to a JumpScan infographic on Mashable, 57% of Facebook and Twitter users said they have scanned a mobile bar code at least once in the past year. As well, QR code scanning increased 1200% from July to December 2010
Example of use
Social Media Menu
we create Social Media Menu for business to be displayed in premises and online, visitors scan and access .. no typing or guessing the url 
No more re-typing, just point and scan with QR reader and you are done
Related topics
OTHER
Buy us a coffee
when I roam around town with a few bags of camera gear, phones and compass I get tired 
ultimately I prefer support for visit my local charity project 
Join our Community
Tourism Bangkok
Other stuff
Recommended Events
Places visited  
Where we have been link
why try .. . see places of interest, sort table by any column
Bangkok Hospitality & Tourism
Donate Photos, videos to to our Community Groups
Become a Roaming reporter
how it works
News