www.thaibis.com
search by key words
Thailand's tallest building, the Baiyoke Sky Hotel rises 88 storeys above the Bangkok skyline, and offers magnificent views from dizzying heights. 
Professional bands and singers perform nightly at the indoor Rooftop Bar, which is located on the 83rd floor. The Observation and Revolving roof decks on the 77th and 84th floors are open until 22:30, but no drinks or refreshments are served on the rooftop area.
Logistics
Height: 88 flrs
three (3) restaurants 1 revolving 
Check in S.M.
 show some Social Media love ......
  all channels, best hashtags 
like, review, a tag, share 
  just do it !
Location
83rd Floor,Baiyoke Sky Hotel Ratchaprarop Rd, 222 Ratchaprarop Road Khet Ratchathewi, Thailand
Longdo map
is in 
Thai & English for taxi, 
Google map link in SM menu for GPS navigation
Youtube

below -

external 


shorter version
Google+ below: 
Facebook album at B.Pac: open album
Gallery this page in SM links below or google search
360 Spherical photos
Best view with smartphone
why:
VR: Virtual Reality effect, 
turn device at any angle or better turn around while holding the device for 360 / Spherical view, 
Note: Images are hosted in different sites for different effects
image/s:
on Sunset   H247 - click to view
facing North, rotate south for Siam
tips: zoom in /out / screen capture
Site: Theta:  
Powerful zoom in / out
image below hosted in Theta, more controls via 
Zoom all the way out to make a crystal ball effect and then spin it.. 
for Virtual Reality mode view 
Dermander
Best view: smartphone tablet for Virtual Reality effect
click a thumbnail to watch in 360 
  - 
have fun morphing the images
Theta site lets you change the display styles - see options below images in Theta site or  

Street view
Starting point:  image may not be current
note: if not accurate use
Tour zone Icons
At pier Pratunam by latest changes
Prices from online booking services 
Virtual tour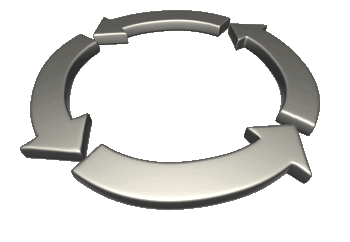 Saen Saep Canal Bangkok
Social Media
SM channels & hashtags below
Like, review & share
your network will see your post when they visit the channel
more channels below.....  
SM channels
Copy media hub link / hashtags to your 
post 
Pls share me
Hashtags this gig
Tip: Copy & paste these hashtags & web page url into your post for search match



Rooftop Baiyoke Sky Hotel Observation Deck

 in Ratchathewi Bangkok is the absolute winner for highest in town at 80+ flrs that takes some courage to try and with 360 degree views you will have it all and choice of bars and restaurants,

 SM hub https://goo.gl/kfMZVR

BEST HASHTAGS
#RooftopBaiyokeBkk   Industry #BkkRooftop  #BkkTourIcon  #BkkAchiever  #BpacApproved

  #1NightBkk  #EtBkkYes  r

elated #CanalSsPierPratunam 

 

#BkkZoneRatchathewi  



live hashtag links: click on a live hashtag link below to see how it works


How to use Hashtags for Social Media


Related topics
 last Nine (9) by latest edits: open
Buy us a coffee
when I roam around town with a few bags of camera gear, phones and compass I get tired 
ultimately I prefer support for visit my local charity project 
Join our Community
Tourism Bangkok
Prices from online booking services 
Other stuff
Recommended Events
Places visited  
Where we have been link
why try .. . see places of interest, sort table by any column
Bangkok Hospitality & Tourism
Donate Photos, videos to to our Community Groups
Become a Roaming reporter
how it works
News