QR code
Baccara Bar aims to make your experience of Bangkok's gogo bar scene the best it possibly can be. Our friendly, intimate space has long been regarded as Soi Cowboy's very special club.
Soi Cowboy has the most attractive nightlife in Bangkok, with a reputation for being more laid back than most of the other areas. Baccara Bar oozes charisma, which makes it the number one venue in Bangkok's exciting gogo scene. Just step inside and feel what sets Baccara Bar above the rest; from its contemporary décor, to its double dance floors and, of course, the stunning ladies
what others say
Baccara maybe the last A go-go bar in the street, but it is also one of the most popular. Unfortunately because of its popularity, the place gets packed early and you probably won't get any company, and sometimes not even a seat. This recently refurbished bar is bright, clean and is even non smoking downstairs, a good improvement. But the way the girls are packed on the central stage is a bit disturbing, they barely have enough space to move and kind of stand there, waiting for something lucky to happen. No less than three elevated rows of sofas around the room add to that feel. The room upstairs is 'hotter' and more interesting, but is also the smoking area. Baccara is a favourite place for Japanese guests and this always leads to higher prices. Is it because Japanese traveller don't excel at the art of bargaining or are they less fussy about the price?
The Baccara Go-Go Bar is situated near the end of Soi Cowboy opposite the Rio Club Bar, Cockatoo Bar and is next to the Shark Bar.Baccara has a large outside bar area which is a good place to sit especially if you want to watch all the action at the bars opposite. The Rio Club has a steady stream of dancers standing out front and the Cockatoo Bar Is a ladyboy bar which has the novelty factor.
Entering Baccara Go-Go Bar which is a large bar over 3 levels. They have a large squarish dance floor in the middle which could hold around 20 dancers comfortably. There are 8 dancers on stage when I entered and took a seat by the dance floor.
You notice straight away that here at Baccara it is clean! All the mirrors and glass are spotless the seats are very comfortable. Before I knew it by leaning back you notice the dancers on the floor above through the cleanest glass that I have ever seen. HA HA … No … Really!
Location
Soi Cowboy, Khwaeng Khlong Toei Nuea, Khlong Toei Nuae, Krung Thep Maha Nakhon 10110
Virtual tour
image below is the starting view
pls use the newbies link to fastrack controls
Street view
Starting point:  entrance
Street view map tips summary
Desktop:  F

ullscreen: Icon top right | Arrows: direction; click to move | 

White frame on cursor: click to jump or zoom  | Reposition: drag street Icon (orange person)

Smartphone: get Google street view app  
HOW TO access "Street view and 360 Photo Spheres":  from google map drag street view Icon to Position 
help video
More
Tip: Copy & paste these hashtags & web page url into your post for search match



Baccara Bar Soi Cowboy is multi level with high performance dance on both floors, private booths SM hub https://linkfox.io/X1NIf


BEST HASHTAGS
#BaccaraBar    #BkkSoiCowboy  Industry #BkkRedLight  #BkkAdultsOnly related #BtsAsoke   #BkkZoneSukhumvit #MrtSukhumvit  

#1NightBkk  





live hashtag links: click on a live hashtag link below to see how it works


How to use Hashtags for Social Media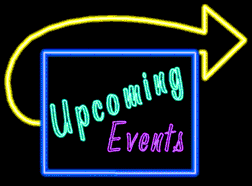 '
We only recommend the Best 
New to town?
Be Served
Serve yourself > D.I.Y. 
New 
to town?
Bangkok 
Novice to Advanced
, multiple search engines
Group leaders
 "
tour database
", logistics on 600 venues (free support for developers)
Tour zones
Buy us a coffee
when I roam around town with a few bags of camera gear, phones and compass I get tired 
ultimately I prefer support for visit my local charity project 
Join our Community
Tourism Bangkok
Other stuff
Recommended Events
Places visited  
Where we have been link
why try .. . see places of interest, sort table by any column
Bangkok Hospitality & Tourism
Donate Photos, videos to to our Community Groups
Become a Roaming reporter
how it works
News