Donated by Khun Janis
 Pimrada Rujiravuthipong
  06/12/2012
This might help answer the question like why the King is important for Thai people? 
or why Thai people love the king? 
I got question a lot today and past. 
This is an article on the Time magazine
On December 5, 2012 , Thais in all parts of the Country will express their joy and reverence for His Majesty King Bhumibol Adulyadej, who turns 85 on that day, Respect for age and royalty it part of Thai culture. But the people's feeling for their King run deeper than that. Thais are well aware that King Bhumibol has played a vital role in laying the groundwork for what is now a modern nation prepared for the future. 
With 66 years on the throne, King Bhumibol is the world's longest – reigning monarch. A constitutional monarch, he is above politics. Over the decades, he has contributed to national advancement in public health, education, agricultural research, irrigation and environmental protection. His work has helps to uplift the poor, include the marginalized, and ready Thailand for an era of globalization and change in a sustainable manner.
The following has been added by Webmaster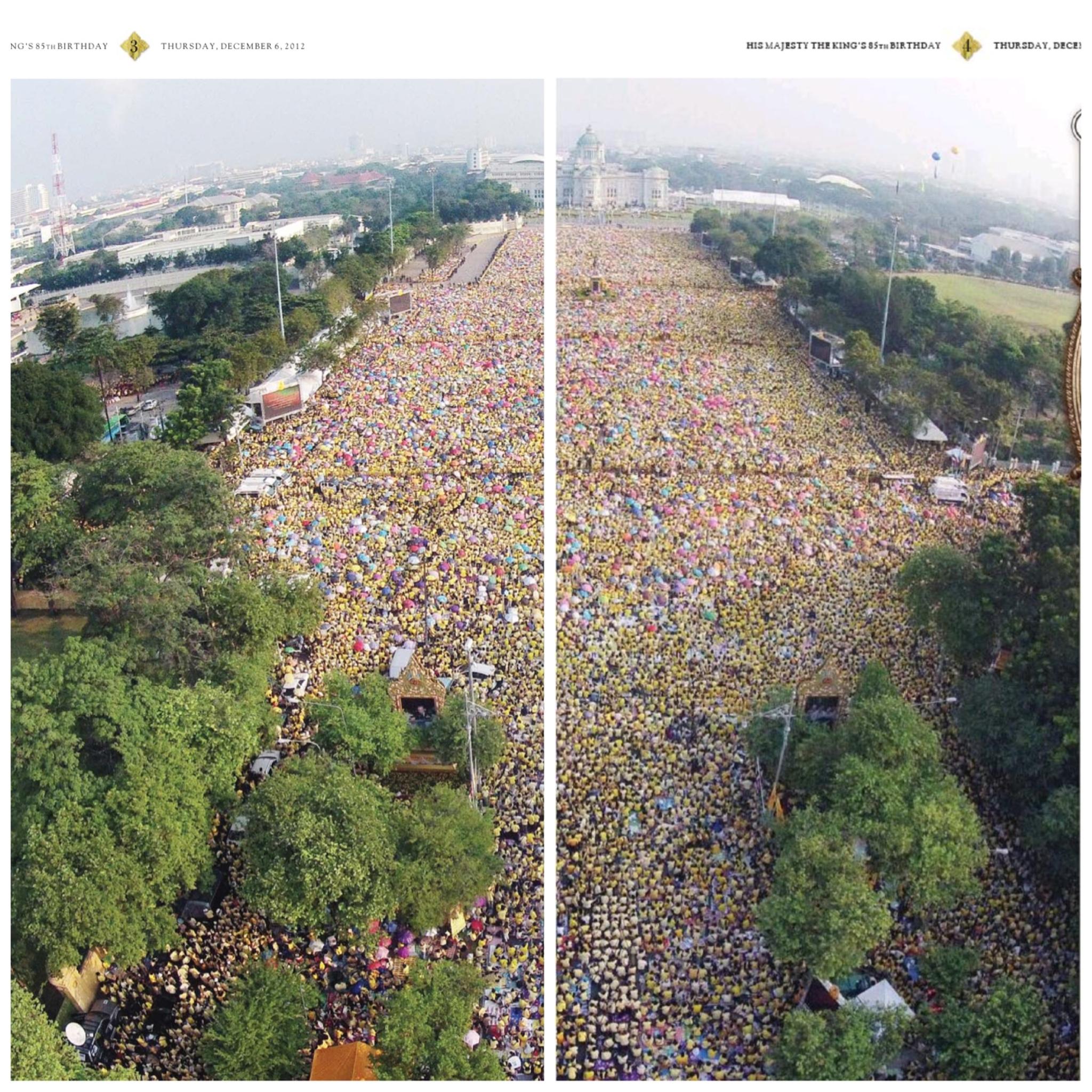 His Majesty King Bhumibol Adulyadej, Rama IX, of the Kingdom of Thailand, 
multi talented linguist, musician, hobby sailor, photographer, humanitarian, helper, husband, father and, 
above all, BELOVED MONARCH of his subjects
  celebrates his birthday on 
5th December. 
Join with us 
by paying homage to the King and 
wishing his Majesty 
a 

VERY HAPPY BIRTHDAY.   
LONG LIVE THE KING 
!
Hotels