About
Wat Ratchanatdaram Worawihan (Loha Prasat)  
วัด​ราชนัดดารามวรวิหาร​ (โลหะปราสาท)
Meaning Temple of the Royal Niece, the temple was built to the order of King
Nangklao
(Rama III) for the princess granddaughter,
Somanass Waddhanawathy
(พระเจ้าหลานเธอ พระองค์เจ้าโสมนัสวัฒนาวดี) in 1846.
The Wat is home to local markets and a unique Metal temple - the only one of it's kind in the world, know as 
Loha Prasat
Loha Prasat
(โลหะปราสาท), a multi-tiered structure 36 m high and having 37 metal spires, signifying the 37 virtues toward enlightenment. 
It is the third Loha Prasada (brazen palace) in existence, modelled after the earlier ones in India and
Anuradhapura
,
Sri Lanka
. In the past, Loha Prasat was hidden behind an old movie theatre named Chaloem Thai. The theatre was demolished in 1989 as a project to improve scenery along Ratchadamnoen Road.
Logistics
Best ages: suites all age groups
Atmosphere: casual
Opening hours: Daily 8 a.m.- 5 p.m.
Tourist attraction: Yes > photo ops of Decor themes
Duration: minimum 2 hours, inspect and photos, the area is old city zone with many historical sites
FREE: Translate words, websites, written or oral, virtual keyboards link 
Location
Maha Chai Rd, 
Wat Bowon Niwet, Phra Nakhon, 
Bangkok Thailand 
note: map image 
IS NOT true North
, rotated for best view
Google map link in Social media menu for GPS navigation
or 
Getting there: 
200mtrs from Canal Pier Phan Fa Lilat, exit and brief walk
or Express Boat on Chao Phraya River to Pier Memorial Bridge, then Taxi
Icons here
At the junction of zone "Bang Lamphu" and "Rattanakosin" along 
Ratchadamnoen Road.  This Road is often heavily decorated with lights around King's birthday (5 December) and Queen's birthday (12 August) and other major anniversaries. 
Sanam Luang
 and 
Lan Plabpla Maha Chedsada Bodin
 (ลานพลับพลามหาเจษฎาบดินทร์) in front of 
Wat Ratchanadda
 and its 
Loha Prasat
 are open spaces that frequently used to celebrate various events.
Google+ below: open album I by location  I slideshow
Facebook album at B.Pac: open album
IN PRODUCTION
Gallery this page in SM links below or google search


360 Spherical photos
Best view with smartphone.
why:
VR: Virtual Reality effect, 
turn device at any angle or better turn around while holding the device for 360 / Spherical view, 
Note: Images are hosted in different sites for different effects
starting image is faces North 
- SCROLL DOWN and around to see Pavilion
fbk Bpac fbk   add comments 
Site: Theta:  
Powerful zoom in / out
why Theta site: many display controls,  
Zoom out to make a crystal ball, all display styles can be downloaded. 
click a thumbnail to watch in 360 
Theta site lets you change the display styles - see the options below images in site or our 

Street view
Starting point:  Entrance to temple and Metal castle behind
Street view map tips summary
Desktop:  F

ullscreen: Icon top right | Arrows: direction; click to move | 

White frame on cursor: click to jump or zoom  

| Reposition: drag street Icon (orange person)

Smartphone: get Google street view app
To access "Street view" in google map drag street view Icon to Position and drop 
help video
Virtual tour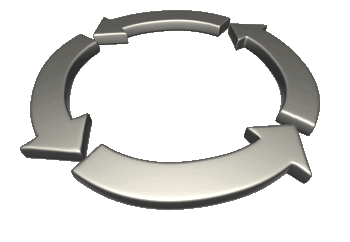 Saen Saep Canal Bangkok
SM channels
show the love... like, share and stuff 
do more .. 
Copy the media hub link / hashtags (above) and paste to your
post (Hashtags 
group posts into a stream
 ... cool!)
Pls share me
Tip: Copy & paste these hashtags & web page url into your post for search match



Wat Ratchanatdaram is an historical temple with a unique Metal Castle, best viewed at night with lighting effects, located in tour zone Rattanakosin Old city Bangkok, SM hub https://thaibis.family/WatRatchanatdaramBkk


BEST HASHTAGS
#WatRatchanatdaram  

 

Industry #BkkTemple    #ZoneRattanakosin  #BkkTourIcon  #BkkAchiever  #BpacApproved

   #EtBkkYes  




How to use Hashtags for Social Media


Other Temples Bkk
Last 5 edits - open widget to see all
Other stuff
New to town?
Be Served
Serve yourself > D.I.Y. 
New 
to town?
Bangkok 
Novice to Advanced
, multiple search engines
Tour zones
Buy us a coffee
when I roam around town with a few bags of camera gear, phones and compass I get tired 
ultimately I prefer support for visit my local charity project 
Join our Community
Places visited
Where we have been link
why try .. . see places of interest, sort table by any column
Bangkok Hospitality & Tourism
Donate Photos, videos to to our Community Groups
Become a Roaming reporter
how it works
News