Wat Thepthidaram Worawihan
Thoroughly completed in 1839 after a three-year construction during the reign of King Rama II whose aim was to tribute to his daughter, Wat Thepthidaram (means Temple of the Angel) is famous for its architecture influenced by Chinese arts, especially its ordination hall. Wat Thepthidaram was also the former residence of Sunthorn Phu, one of the greatest poets in Thai history, during his monkhood in 1840-1842, whose biography is shown at the museum located within the temple compound.
Opening hours: Daily 8 a.m. - 5 p.m.
Admission: Free
Tourist attraction: Yes > photo ops of Decor themes
Duration: minimum 2 hours, inspect and photos, the area is old city zone with many historical sites
FREE: Translate words, websites, written or oral, virtual keyboards link 
Check in S.M.
show some love ......
About
The Wat Thepthidaram (
Thai
วัด เทพธิดา ราม , Temple of angel daughter , full name: Wat Thepthidaram Woraviharn - วัด เทพธิดา ราม วรวิหาร ) is a
Buddhist temple
(
wat
) in the inner region of the
Rattanakosin
-Insel in
Bangkok
. The plant was built between 1836 and 1839 by King
Rama III.
built in honor of his eldest favorite daughter Vilas (full name: Krommamuen Apsorn Sudathep , กรม หมื่น อัปสร สุดา เทพ ). Wat Thepthidaram is a
Third Class Royal Temple
.
Although King Rama III. Having already restored several temples in Bangkok, Wat Thepthidaram was the first rebuilding of his reign. Construction in the then Suan Lauang Phraya Krai ( สวนหลวง พระยา ไกร ) district on the Samran Council Gate ( ประตู สำราญราษฎร์ ) was overseen by site manager Prince Laddawan. This place was remarkable in that it was at that time a transport center for the eastern Rattanakosin island: directly north ran a connecting channel (
Khlong
) , which is now called Khlong Wat Thepthidaram. It connects the inner city fortification channel, the Khlong Lord with the Khlong Robb Krung (literally: "canal that encloses the whole city"). About the Khlong Maha Nak ( คลอง มหานาค) there was a direct connection from the royal palace to the eastern parts of
Siam
. When the temple was completed in 1893, during the opening ceremony, the king personally tied the ceremonial ribbon around the temple and officially granted him land rights.
Phra Ubosot or Chapel is a place for religious ceremony, such as reciting of Prātimokṣa (Fundamental rules of Buddhist monks) on Buddhist day of observance and ordination ceremony. Bai Sema (Buddhist stone marker in Thai temple) and Kampheng Kaew (low wall) can be found outside, separating the Ubosot during Buddhist ceremony. Inside the chapel, Phra Phutta Thewawirat or Luang Por Khao (the White Buddha) is the principle Buddha image of the building. The Buddha image sits on Vechyanbusabok, an artistic reflects of the throne of Indra. In front of Luang Por Khao, two standing Buddha images in the post of calming the ocean stand in full regalia. On the right, the picture of Princess Wilat drew and donated to the temple by the Fine Art Department, Ministry of Culture. On the other side, a statue of King Rama III, the founder of the temple, can be found.
Outside the Ubosot stand four pagodas in each direction. These pagodas were built in a unique fashion of early Rattanakosin period in the form of "corn shape" pagoda, which is characterized by tall and steep tower that slowly shrink and round up on the top, similar to the shape of a corn. The total height of each pagoda is 15 meters, including the 5 meters octagon foundation. Each pagoda stands in the cardinal direction with Thao Chatulokaban, the Buddhist four heavenly kings, house inside the housing part of the pagoda. The stone pillars in front of each pagoda were carved into stone incense with Chinese dragon adorning the surface. There were four Buddha images installed at the foundation of every pagoda. However, three of them were stolen from the temple over the years.
The Ubosot is used for religious ceremony and only open to public visit during following hours.
Visit: 7.30 am. – 6.00 pm.
Religious routine (Buddhist visitor can participate): 8.30 am. and 7.00 pm.
Location
เลข ที่, 70 Maha Chai Rd, Khwaeng Samran Rat, Khet Phra Nakhon, Krung Thep Maha Nakhon 10200, Thailand
Google map link in Social media menu for GPS navigation
Getting there: 
300 mtrs from Canal Pier Phan Fa Lilat, exit and brief walk
or Express Boat on Chao Phraya River to Pier Memorial Bridge, then taxi
Icons Here
Tourist sign - expand sign
Google+ below: open album I by location  I slideshow
Facebook album at B.Pac: open album
IN PRODUCTION
Gallery this page in SM links below or google search
360 Spherical photos
Best view with smartphone.
why:
VR: Virtual Reality effect, 
turn device at any angle or better turn around while holding the device for 360 / Spherical view, 
Note: Images are hosted in different sites for different effects
starting image is faces North 
- SCROLL DOWN and around to see Pavilion
fbk Bpac fbk   add comments 
Site: Theta:  
Powerful zoom in / out
why Theta site: many display controls,  
Zoom out to make a crystal ball, all display styles can be downloaded. 
click a thumbnail to watch in 360 
Theta site lets you change the display styles - see the options below images in site or our 

Street view
Starting point:  Entrance to Temple and Metal castle behind
Street view map tips summary
Desktop:  F

ullscreen: Icon top right | Arrows: direction; click to move | 

White frame on cursor: click to jump or zoom  

| Reposition: drag street Icon (orange person)

Smartphone: get Google street view app
To access "Street view" in google map drag street view Icon to Position and drop 
help video
Virtual tour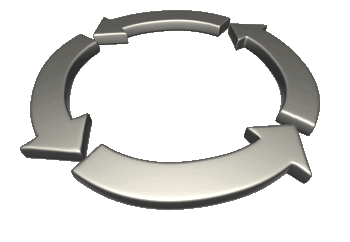 Saen Saep Canal Bangkok
Hashtags this gig
Tip: Copy & paste these hashtags & web page url into your post for search match



Wat Thepthidaram is an historical temple along side Wat Ratchanatdaram and a unique Metal Castle (Loha Prasat) in old Bangkok city called Rat-tana-ko-sin, visit inside during the day then return at night to see the castle lighting, SM hub https://goo.gl/BSXkDh

BEST HASHTAGS


#

WatThepthidaram  

 

Industry #BkkTemple    #ZoneRattanakosin  #BkkTourIcon  #BkkAchiever  #BpacApproved

   #EtBkkYes  




How to use Hashtags for Social Media


Other stuff
New to town?
Be Served
Serve yourself > D.I.Y. 
New 
to town?
Bangkok 
Novice to Advanced
, multiple search engines
Tour zones
Buy us a coffee
when I roam around town with a few bags of camera gear, phones and compass I get tired 
ultimately I prefer support for visit my local charity project 
Join our Community
Recommended Events
Places visited
Where we have been link
why try .. . see places of interest, sort table by any column
Bangkok Hospitality & Tourism
Donate Photos, videos to to our Community Groups
Become a Roaming reporter
how it works
News