About
With Locals
The Withlocals website is a marketplace connecting travelers from every corner of the world with locals in Asia offering unique travel experiences and home dining opportunities.
Food Experiences Withlocals – Experience fantastic, authentic cooking and make friends by dining with a local family in their home. There's no better way to get a taste of a country than by enjoying its cuisine, and no better way to understand a culture than by getting to really know its people. This will be the one meal on your travels you'll most definitely remember.
Our ambition is to see over 10,000 new 'home restaurants' In Asia up and running in the next three years, providing a source of sustainable income to local people.
Check all our Food Experiences offers
Things To Do Withlocals – Reading a guidebook will take you only so far. To really experience a country and get the most enjoyment from your travels you'd be wise to uncover its hidden secrets, get to know its people and wander off the beaten track. Go local!
Things To Do Withlocals are truly unique, led by individuals with knowledge and passion. No one knows a place quite like a person who has lived there their whole life. Withlocals tour guides will give you their insights and share their local knowledge with you, giving you an experience you'll never forget.
Check in S.M.
show some love ......
all SM channels and best hashtags
Give a review, tag friends, share into network/s 


Sub Pages
Location
see search engine in their website 
Website
embedded below larger window  
"Get the most use a Host" >
 Bangkok BPAC Small cost Big Smiles!
Youtube  


earlier version 
SM channels
show the love... like, share and stuff 
do more .. 
Copy the media hub link & hashtags (above) and paste into your
post, the hashtags 
will group the posts into a stream
 ... cool!
Pls share me
Hashtags this gig
Tip: Copy & paste these hashtags & web page url into your post for search match



WithLocals is a private host service for food experience and to do activities around the world, search for a hoist or activity and book, more in SM hub https://goo.gl/i66xXJ

BEST HASHTAGS
#WithLocalsBkk  Industry  #TravelHost 

live hashtag links: click on a live hashtag link below to see how it works



How to use Hashtags for Social Media


No more re-typing, just point and scan with QR reader and you are done
Local Hosts - last 
9: Name 
NEW TO TOWN 
Buy us a coffee
when I roam around town with a few bags of camera gear, phones and compass I get tired 
ultimately I prefer support for visit my local charity project 
Join our Community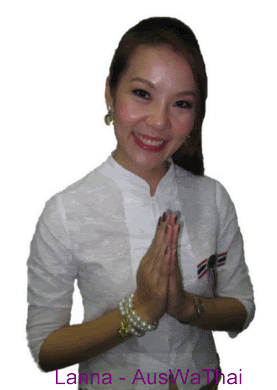 Personal Assistant  
(translated: Laeh kha suan dtua)
Our priority is You! 
We Orientate, Translate and Negotiate to ensure your seamless experience.
Tourism Bangkok
Prices from online booking services 
Other stuff
Recommended Events
Places visited  
Where we have been link
why try .. . see places of interest, sort table by any column
Bangkok Hospitality & Tourism
Donate Photos, videos to to our Community Groups
Become a Roaming reporter
how it works
News