Top
Rahaeng Markets   
ตลาดระแหง
After walking in the museums, you can go to 100-year Rahaeng Market, located on the Rahaeng riverside with old wooden buildings.  Sutthaphirompanich Family opens their house to be a museum of antiques.  You can eat noodles or coconut ice-cream with old-fashioned recipe.  There are many shops with retro style inviting you to visit.
Logistics
old markets wooden houses along the canal klong 
noodles 
Roaming reports
select a channel and see what people are saying 
or view the posts in our Community groups 
Check in S.M.
 show some Social Media love ......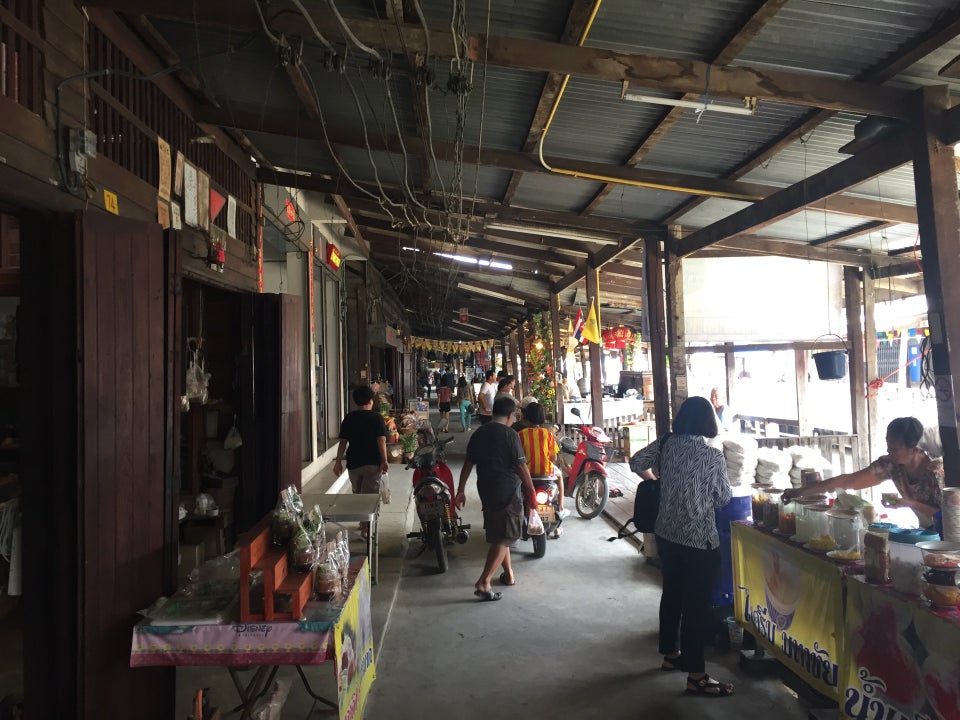 Location
Rahaeng, Lat Lum Kaeo District, Pathum Thani 12140
Google map link in SM menu for GPS navigation
from Bangkok  40kms N.West 
Google map:  for live link, scroll down page to Google street view  
Video
Youtube 






Site: Veer  VR  TV
VEER TV or VR 360 spherical Photos video
best viewed in smartphone for VR Virtual Reality
Video scene: 3 mins walk car park into markets
if you dnt get a fast load try the youtube link below (best viewed in smartphone)
tips/tricks: search by tag words, create collections, include link, share and embed
note: if the youtube screen does not show spherical then copy and paste (right click copy) the link into your mobile app browser
Tip: Copy & paste these hashtags & web page url into your post for search match



Rahaeng Markets (Talad)  old wooden buildings along an old canal in zone Lat Lum Kaeo in Pathum Thani, walk into heritage yesteryear, SM hub https://goo.gl/v7gHX1

BEST HASHTAGS


#RahaengMarkets   Industry #BkkMarkets





live hashtag links: click on a live hashtag link below to see how it works


How to use Hashtags for Social Media

Pls share me
Tour zones
Buy us a coffee
when I roam around town with a few bags of camera gear, phones and compass I get tired 
ultimately I prefer support for visit my local charity project 
Join our Community
Tourism Bangkok
Prices from online booking services 
Other stuff
Recommended Events
Places visited  
Where we have been link
why try .. . see places of interest, sort table by any column
Bangkok Hospitality & Tourism
Donate Photos, videos to to our Community Groups
Become a Roaming reporter
how it works
News