Top
INTERNATIONAL FIGHTERS




March 3rd 2017  <> 03/03/2017 Proflex Fight Night Muay Thai




 Photo:
QR Code: 
SM hub this page
No typing, point & scan 
for instant access
Social Media QR Menu: Pending 
Program
MUAY THAI - INTERNATIONAL FIGHTERS
Band: Music from the Heart Band
Novelty event: Blind Fight (prizes up for grabs)
Food and Drink at the ring
Tickets: 500bt in advance 
After fight party:  Sponsored venue The Sportsman
Patron Photo prizes - details this page 
How to - get on board
1. Organise your party people 
2. accept going in facebook invite and share
3. 
visit a ticket outlet - (tickets available at outlets 10 days before event
4. book a table for dinner / fight pre drinks in Suk Soi 11 
5. view a previous event photos / videos 
6. read the social media prizes options in this page
7. After fight party:
The SportsMan
 Suk Suk 13 all you can eat Buffet 
Tickets
B.PAC special Facebook Group: Bangkok Adventure members
2. message confirmation and request promo details to  
VIP ringside tables: 14 -> only 2 avail
Please indicate your status 
How to 
Share link:

 open link, select going, invite others / share post
Check in:  

when you arrive search for this event (click above) 

select check in, add comment / pics now or later 
include the hashtags in post to be eligible for social media prize (see below)
Published: 6/3/17: 
Full fight reply - link
LIVE STREAMING saw 1.1 million people watched the last event.
video:  Photo slide show    pending
Video: 
Summary of the night   - pending
Google+ below: open album 
Facebook album at B.Pac: open album
Album 2: Freelancer
PREVIOUS EVENT Muay Thai
Album 3/2/2017 -
open album
Album: BPAC After fight party at Scoop on 15  
open album
360 Photos 
- - - - - - - - - - - - - - - - - - - - - - - - - - - - - - - - - - - - - - - - - - - - - - - - - - - - - 
Disclaimer: 
Details may change due to illness, injury 
- - - - - - - - - - - - - - - - - - - - - - - - - - - - - - - - - - - - - - - - - - - - - - - - - - - - - 
Live Stream
  live stream 
click image below or
link -
link
LIVE STREAMING saw 1.1 million people watching the event
TV channel RAINBOW TV on PSI TV channel 156
Replayed to Youtube, link added to video section this page
After Party
All events Proflex FN
SM channels & hashtags below, give reviews & share
Prizes for best photos and social media posts, see event pages for details

Location
Open air ring 3rd flr Tower wing of Ambassador Hotel
171 Soi Sukhumvit 11, Khlong Toei Nuea, Watthana, Bangkok, Thailand
Longdo map link
 is in 
Thai & English for taxi 
Google map link in Social media menu below for GPS navigation
newbies:  it is not easy to find the ring - please view
Where to stay
Zone Sukhumvit Nana Agoda
Recommended: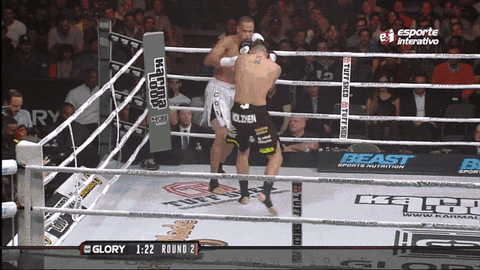 Social Media
Tip: Copy & paste these hashtags & web page url into your post for search match




Proflex MUAY THAI Fight Night 03/03/2017 in Suk Soi 11 Bangkok 7pm, Prizes and Photo ops with fighters and ring girls, SM hub https://goo.gl/pdDhtc

BEST HASHTAGS #ProflexFightNightBkkMarch2017 #ProflexFightNightBkk #AmbassadorFightNight #BkkMuayThai #BkkSukSo11 #BtsNana #BpacApproved #BkkZoneSukhumvit #1nightBkk #BangkokAdrenaline live hashtag links: click on a live hashtag link below to see how it works How to use Hashtags for Social Media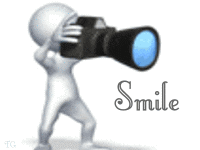 Conditions 
1. Like fanpage of Ambassador Fight Night - see link SM check in 
2. include hashtag 
#ProflexFightNightBkkMarch2017
3. Photo/s must include aspects of fight night (the ring, fighters, ring girls, guests)
4. must be shared in your social media page Facebook / Twitter / Instagram / Google+ or any of the channels listed in this page
Prize categories 
Best photo / Funny Photo / Action Photo
Winners announced  
1. 48 hrs after the event we search all SM channels for photos with using the hashtag shown above
2. we will also review photos taken by resident (host) photographers (these photos may take a week before they are uploaded to an album)
3. Judges will review all and publish results in Ambassador facebook Fan Page  (Prizes: free ticket/s for next event)
Tips to make your best pics
A billboard is available inside the entrance for you to join with friends, ring girls and fighters
When to capture of Photo
On arrival: go to billboard at entrance to capture of photo with with ring girls and fighters
During the event: 

Photo with Fighters:  after each fight the announcer will invite you into the ring for photo with fighters or queue at the ring girl station near the entrance 
Photo with Ring girls:  go to the ring station (near entrance) anytime - note: the Photographer may not be available at all times
At the end of the night: go to billboard (at entrance for photos with friends and/or ring girls
Request Photo 
Ring girls - simply visit the ring girl station at the entrance 
Fighters - catch them as they leave the ring or queue at ring girl station and let them know we want a pic with fighter/s

BPAC VIP guests
BPAC [Bangkok Personal Assist Concierge]  VIP Guest list
Fight Reviews
pls include hashtags
Other stuff
Places visited  
Where we have been link
why try .. . see places of interest, sort table by any column
Bangkok Hospitality & Tourism
Donate Photos, videos to to our Community Groups
Become a Roaming reporter
how it works
News