Top



7th January 2017  

AmBar hOOters Foam Pool Party  

Bangkok Thailand
QR Code: 
SM hub this page
No typing, point & scan 
for instant access
Social Media QR Menu: Pending 
Updates  
updates posted to: 
Program
We are back with a new FEEL!
FIRST OFFICIAL POOL PARTY IN 2017, BABY!
~ Door opens : 2PM Till 9:00PM
~ Entry Fee : 300THB / 1 Drink ( Ladies & Models free entry before 5PM)
~ FREE OPEN BAR : 2-3PM (BEER & PUNCH)
~ FREE Hooters Wings (6PM) & SHOTS (7PM)

~ 150B Beer whole day 

~ SPECIAL price for ABSOLUT Vodka 1,950B ONLY! 

DJs Line Up :

DJ Amitey
DJ Groove
DJ Cleo


POWERED BY : 
JAXX ENTERTAINMENT


www.facebook.com/

jaxxentertainment

MADSTASH MANAGEMENT


www.facebook.com/

madstashmanagement

*LIMITED VIP SEATS ONLY
- - - - - - - - - - - - - - - - - - - - - - - - - - - - - - - - - - - - - - - - - - - - - - - - - - - - - 
Disclaimer: Details may change, check program in facebook invite, link below 
- - - - - - - - - - - - - - - - - - - - - - - - - - - - - - - - - - - - - - - - - - - - - - - - - - - - - 

Please indicate your status 
for this event in 
Facebook invitation link 07/01/17 hOOters PP
How to 
open link, select going, invite others / share post
When you arrive search for this event (click above) 

select check in, add a brief comment and include the hashtags in the link below to be eligible for social media prize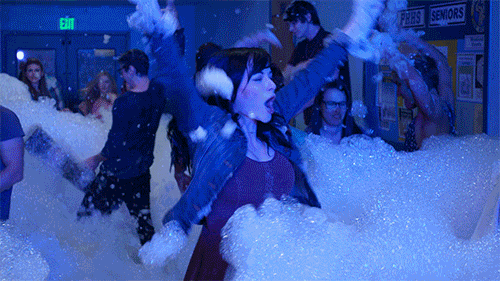 Youtube 
360 Video
Best view
: smartphone tablet for 
V
irtual
R
eality effect
1. set quality: select HD  
(
gear icon
in corner of player): how to
2. Smartphone: turn device in any direction, 
rotate with finger swipe or pinch zoom
If you can not rotate screen/view see help notes below
video
 embedded
 below for desktop view
, remember ...  best viewed in 
smartphone to rotate screen for VR effect
Don't forget - best viewed in smartphone 
If you can not see 360 (rotate screen) 
Desktop: should work in this page
Smartphone: copy and paste (not click) the video link into your app browser or youtube app
but wait .. there's more see below 
NOTE: watch in "flat mode" (non 360) to see all, how to:-  
Smartphone - click play button in widget/window above - 
help
Google+ 
open album - Pending
Best view with smartphone.
use external link option for best effects
why use smartphone
Virtual Reality effect, 
turn device at any angle or better turn around while holding the device for 360 / Spherical view, 
more at about 360 Spherical Photo apps

 
Note:: Images are loaded into TWO (2) sites for different effects
Site 1. Theta  
1 example followed by thumbnails to click and open
Zoom all the way out to make a crystal ball effect and then spin it.. 
for Virtual Reality mode view 
Dermander - see below
Best view: smartphone tablet for Virtual Reality effect
click on 360 thumbnail to open or scroll down to VR (Virtual reality) mode
View style tricks: how to get
Little Planet / Mirror Ball / Straight or Flat
Site 2 Dermandar
VR Virtual Reality effect
Album:
HFPP 07/01/2017
Directory
I
album
I
slideshow
I
map location
how to:
deselect tag words from directory 2. select new tag words 
use the links to post the 360 pics into your social media
Please do share into your social media 
the app allows you to make 360 pics in the app
Updates  
2017/01/08: 360 Pics uploaded 
coming soon Pics and Videos 
How to know more:  join our fbk groups to see newsfeed 
Venue
A

 new upscale Bangkok hotel with easy access 
to the business district and the city's major shopping and entertainment 
areas. 
Plus, conveniently located in the heart of the city just off 
Sukhumvit Rd, only 5 minutes walking distance from BTS (skytrain) and 
MRT (subway).
Comfort, Value and Great Food. 268 stylish guest rooms. Fresh and fun, 
restaurants and bars including 
Location
Longdo map link
is Thai & English for taxi driver, Google link below in Social media menu for GPS navigation
Getting there: 
If by Taxi go via Soi 19 (around the block) otherwise walk along Sukhumvit to Soi 15 then right and 100mtrs.
Social Media
Hashtags this gig
Tip: Copy & paste these hashtags & web page url into your post for search match



AmBarhOOters Foam Pool Party 07/01/2017 Suk Soi 15 Bangkok, SM hub https://goo.gl/uCAYJV


 BEST HASHTAGS


 #A

mBarPoolPartyJan2017  #AmBarOOtersFoamPoolParty #AmBarPoolParty Industry #BkkPoolParty #JaxxEntertainment #MadStashManagement related: #BpacApproved #1nightBkk #BtsAsoke #BkkSukSo15

 

#BkkZoneSukhumvit  #LiveLoveLaugh   #StayCalmWithETB  #HappyBpac  #BeHappy 

‬



live hashtag links: click on a live hashtag link below to see how it works 




How to use Hashtags for Social Media
Post Event
1.
Please check to get news
post event
2. Like F
acebook fanpages in this page to receive feed of event
Media
within a few days we track down all photos and videos to list in this page
if you want your photos to be included please use the hashtags shown so we can find your posts
Prizes
apart from stuff on the day the following will happen a few days later
1. Best Photos
Judges will select the best 5 or 6 pics of the day to be used in cover / banners to release news media, to be selected you need to "give it to us" with awesome pics from your camera or in front of the pro photographers wondering around or go straight to winners island with a bribe .. lol
2. Best SM (Social Media)
Ambassadors
Judges will search to see who has shared posts with good content such as nice comments, Photos hashtags
How to be recognised
submit the link of your post our fbk invite
admin will view and approve
judges will then view all posts and award the prize
follow facebook fan pages for news feed of coming events, see links in section "Social Media"
Share this page
Hotels nearby
Other stuff
Places visited  
Where we have been link
why try .. . see places of interest, sort table by any column
Bangkok Hospitality & Tourism
Donate Photos, videos to to our Community Groups
Become a Roaming reporter
how it works
News