Top
EQ Late Nightclub
The EQ Late Night Club is just a short walk from Nana Plaza making it such a 
good spot to go after you have had your fill of gogo bars or beer bars and is open from 11pm to 5am. Now you wont have to deal with any taxi drivers trying to stumble your way to another Bangkok nightclub since there is one right here in Sukhumvit Soi 4 Nana.
The EQ Late Night Club is a good size with a bar area at both ends and a stage on the LHS with either 3 or 4 dancers doing there stuff which makes for a good change from the gogo bar scene.
You can sit in comfort at one of the booths or on one of the stools where you will have a good view of the Coyote dancers. Being a nightclub most people prefer to stand but don;t worry there are plenty of high chairs and tables.
The music very good at EQ and you will notice once you really listen that they have one of the best sound systems in Bangkok and put that in the hands of a DJ that really knows their stuff
then you can't be nothing else but impressed
Logistics
Capacity: 300  
Entertainment: DJ and Coyote Dancers
Open: from: 11pm to 5 am
Check in S.M.
 show some Social Media love ......
Location
inside the Nana Hotel, Sukhumvit Soi 4, K
hlong Toei Nuea, Bangkok, 
Thailand 
Google map link in Social media menu below for GPS navigation
Getting there:  
600mtrs from BTS (skytrain)
station nana - View
, 
exit gate 2, 500 mtrs to Soi 4, then 150 mtrs on the right
Entrance:  Walk past Nana Hotel / Hooters and on the right 
Website
embedded below larger window  
"Get the most use a Host" >
 Bangkok BPAC Small cost Big Smiles!
360 Spherical
360 
Spherical photo/video
 is best viewed in smartphone / tablet
1. Quality: select HD  (
gear icon
in corner of player)   -  how to
2. Smartphone: turn device in any direction, 
rotate with finger swipe or pinch zoom
If you can not rotate screen/view see help note below
The 360 spherical is experimental
place your smartphone inside the cardboard and .. wow  
Facebook:  by BPAC > open album
Gallery this page in SM links below or google search
Google street view
Starting point:  revamp of Nana Liquid  - note: street view not updated
Street view map tips summary
Desktop:  F

ullscreen: Icon top right | Arrows: direction; click to move | 

White frame on cursor: click to jump or zoom  

| Reposition: drag street Icon (orange person)

Smartphone: get Google street view app
To access "Street view" in google map drag street view Icon to Position and drop 
help video
Hotels
Tip: Copy & paste these hashtags & web page url into your post for search match



EQ Late Nightclub in just after Nana Hotel opened early 2016 with an all new look, wild and freedom is the theme, best sound system in town, racy Coyote dances and hot DJ vibes from late to later... social media hub http://goo.gl/NtOzIN

BEST HASHTAGS
#EQLateClub   #BkkNightclub   #BtsNana  #BpacApproved   #SukSoi4    #BkkZoneSukhumvit

live hashtag links: click on a live hashtag link below to see how it works 



 
How to use Hashtags for Social Media


SM menu QR Codes
No more re-typing, just point and scan with QR reader and your done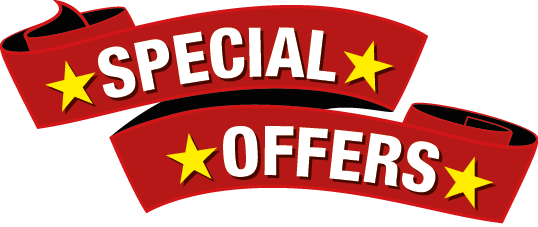 when we find them we add to 
pls do tell us more so we can update the list
Be Served
Serve yourself > D.I.Y. 
New 
to town?
Bangkok 
Novice to Advanced
, multiple search engines
Group leaders
 "
tour database
", logistics on 600 venues (free support for developers)
Tour zones
Buy us a coffee
when I roam around town with a few bags of camera gear, phones and compass I get tired 
ultimately I prefer support for visit my local charity project 
Join our Community
Hotels nearby
Other stuff
Recommended Events
Places visited  
Where we have been link
why try .. . see places of interest, sort table by any column
Bangkok Hospitality & Tourism
Donate Photos, videos to to our Community Groups
Become a Roaming reporter
how it works
News