Straight, Swift and Superb
Venue:  
Fire & Dine Bar and Restaurant
indoor seating 60 and outdoor for 100 located centre East of Asiatique 
Location
แขวง วัดพระยาไกร เขต บางคอแหลม กรุงเทพมหานคร 10120
Longdo map link
  is in 
Thai & English for taxi, 
Google map link in Social media menu for GPS navigation
Review
Family adventure at
Asiatique riverfront
, Bangkok. 
Home to many restaurants, stalls, rides and entertainment, we visited the Fire & Dine Restaurant for an astonishing taste journey. 
The large outdoor eating area is the perfect setting to enjoy the sights; passing crowd and icons; an open BBQ and backdrop is the landmark square clock and large Ferris wheel known as
Asiatique Sky
We loved the pizza menu and the open air view of the wood fired pizza is so alluring. Fortunately the waiter kindly pointed out there is a 40 min wait period on back orders (thanks) so we selected other items. 
It's hard to resist all those BBQ chickens turning over on display and it's a "WOW" huge serving. The menu boasts many fine steaks, however we love soft crab salad and WOW, WOW WOW (what s sauce) then pasta with smoked salmon ohoo WOW, WOW, astonishing flavour. Did I mention the BBQ Chicken was a big WOW x 3!!!

The wait service was impeccable, they were full house on a beautiful evening; the crew were cool and calm sliding through the large seating area attending to patrons with ease, well done.
Asiatique riverfront boasts many attractions for the family with modern markets, stalls, entertainment cabaret shows, we include links in our media hub this event
http://is.gd/ahN3Fs
including how to get there. 
Photos
BPAC = Bangkok Personal Assist Concierge
Google street view
Starting point:  Entrance 
Street view map tips summary
Desktop:  F

ullscreen: Icon top right | Arrows: direction; click to move | 

White frame on cursor: click to jump or zoom  

| Reposition: drag street Icon (orange person)

Smartphone: get Google street view app
Virtual Tour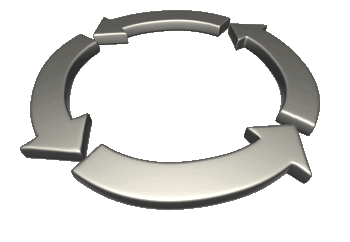 images are 360 Spherical
Tour covers: 
street view, entrance, all around and more 
Tour zone Icons
From Bts station Saphan Taksin
Icons Asiatique 
Last 5 by latest changes: open table to see all and sort by any column
Bookings
prices from online booking services 
Hotels
Hashtags this gig
Tip: Copy & paste these hashtags & web page url into your post for search match



Fire & Dine Asiatique is ideal for family with a big selection of Western and Thai and dining inside out to watch the busy activities, SM hub https://goo.gl/VIsz5u

BEST HASHTAGS


#FireAndDineAsiatique  #BkkDining  

   #ChaoPhrayaRiverSpot  
#Bkk

FamilyFun     #

BkkAchiever   #BpacApproved

  

 #1NightBkk   #EtBkkYes 





live hashtag links: click on a live hashtag link below to see how it works


How to use Hashtags for Social Media


SM channels
show the love... like, share and stuff 
do more ..
Copy the media hub link / hashtags (above) and paste to your
post (Hashtags 
group posts into a stream
 ... cool!)
Related Topics
Bistro Bangkok
last (5)  by latest edits open table to see all
Bookings
prices from online booking services 
Tour zones
Buy us a coffee
when I roam around town with a few bags of camera gear, phones and compass I get tired 
ultimately I prefer support for visit my local charity project 
Join our Community
Tourism Bangkok
Prices from online booking services 
Other stuff
Recommended Events
Places visited  
Where we have been link
why try .. . see places of interest, sort table by any column
Bangkok Hospitality & Tourism
Donate Photos, videos to to our Community Groups
Become a Roaming reporter
how it works
News