About
22/06/2022 drafted
focus: entry point ... for newbies
General knowledge of people and places Bangkok and surrounding for golf
what's available for Golf based in Bangkok - courses / practice / shopping / the networks
each visit (monthly) from Australia we visit the courses, the networks and update the
directory 
Golf Icons Bangkok
in the meantime your welcome to send us info of others GolfIconsBangkok@austhai.biz  include the words "golf Icon Bangkok" in the subject fiel
last updated 07/07/2022

Phill Smith (Lucky)
Aus: Finance/Insurance Thai: Tour Guru  Global: 360 Pics
   QR code link https://bio.link/luckyphill
Away from the hustle and bustle of its vibrant street life and ornate shrines, Bangkok offer visitors an ever growing number of quality golf courses to enjoy. Thailand is known as the 'Land of Smiles' and for good reason, especially for those looking to enjoy a round at some of the capital city's most unique venues. Despite each course offering visitors something different in terms of layout and difficulty, one thing in which they all have in common is the tropical perfection with surrounds them. With water prominent among many of Bangkok's most popular courses, be sure to make use of the tips offered by your own personal caddie, of whom can range from a wise old head to a beautiful young Thai lady.
Bangkok golf courses generally offer great value for money partly due to the fact that new courses continue to open and the number of golfers around the world is in decline. The capital city is home to many of the country's best golf courses, many of which have been renovated to world class standard in the past few years.
Indeed, Bangkok is now viewed as a hub of golfing activity, and offers the perfect combination of city and leisure facilities for all to enjoy. Excellent clubhouse amenities and challenging scenic courses, along with a smiling and friendly service, help to ensure that a golfing holiday in Bangkok becomes a golfer's paradise. With many courses offering transport to and from your hotel, be sure to hit the fairways early to avoid the afternoon heat. You will certainly not be disappointed with what Bangkok has to offer, and here are our top ten courses for you to try.
Golf Bangkok - subpage
Newbies
Costs 
updates 7/9/22 added widget to subpage with course price comparison
what does it cost to play golf Bangkok 
Game prices are from 1,000baht to 4,000baht depending on the course
price may include caddy and kart 
Caddy fee: approx 300baht (tip from 200 to 500) 
Kart fee approx 800 baht
many courses are private but also allow for public access 
Tip:  Traffic can be a serious issue so please sync that to your tee off times
most courses have grand clubhouses with extensive hospitality so plan to arrive earlier than normal to avoid traffic grid and enjoy excellent restaurant and spa services 
How to get started 
If you plan to bring your own group and host your own tour  - go to the "tour" section below to see samples prices and organisers
if you plan to join into other networks .. view their calendar of games / events to decide on the best selection for your visit 
Competitions / groups / networks 
there are regular comp games and tournaments which are linked down this page under various topics
some "air clubs" are D.I.Y. online rego of nominated courses minimal admin services which makes them inexpensive however this is better suited to seasoned visitor that can manage, for the newbies it is better to jump in on an organised event which includes staff to call on for help 
Tours
some seek an organised tournament and others wish to structure their own group tour
some of the air clubs and event organisers host special events (scroll down for detail)
Accommodation is from 1500 baht to 5000 baht per day 
Transfers to/from 2000 baht per 3 people 
Games from 1500 to 3000 baht 
scroll this page to section "tours", see sample packages with costs for tours Bangkok Accommodation, transfers and games
Courses
Bangkok, has over 60 golf courses to choose from in the city and surrounding areas. 
Bangkok is without doubt, one of the most vibrant and fascinating cities in world. Luxury hotels, glittering temples, colorful markets, hospitable people, great shopping and exotic nightlife make this a city that you will never forget. During your Bangkok golfing tour holiday, soak up the history, relax with a traditional Thai massage, and stay in a wonderful hotel. Bangkok has it all
to see the courses use the link below to map or go to subpage d
irectory of courses
to see them listed by distance from Bangkok
Maps
we present several map platforms such as (Longdo (local)) and Google to produce live maps


display courses &/or Golf Icons (shops simulators / driving ranges) in and around Bangkok ..

Pls note - the page is upgrading monthly as test and add concepts 
Typically a game of golf in Bangkok / Thailand takes a round 5 hrs whereas in a simulator its approx 1 hour 
price approx 1,000 baht per hour 
some have food and beverage 
example: 
OUTDOOR
Outdoor driving ranges - several within the city 
price approx 150-200 baht per tray (30 balls) 
with option for food and drink at your bay
example: recent visit June 2022 to
42 Tee off
- centre of town next to BTS skytrain station - 2 tier 80 bays, 
licenced premises with food and drink available at your bay
COMING SOON
Networks
Events 
local comps, games and events 
either jump in (join) the comp of a local air club (virtual) or book direct to a course or call an event organiser for your personal group tour
note: 
Air clubs have privileges with connections to get access to courses that are not available to the public but preset tee-off times
Event organisers are not likely to assist with 1 or 2 games unless its a big group  
Organisers - Games / tours 
Fore Management
bi-weekly 
corporate and high end events at various courses - price range medium high 2,000 to 4,000 baht all inclusive of game, caddy, kart, presentations
live leader board, scorecard and online link your player history
player size events from 60 to 140 players
they can arrange tours, tournaments, accommodation
GolfAsia
tour groups and corporate 
they can arrange tours, tournaments, accommodation
most clubs have member base with joining fee
Air clubs
meaning: not based at a static location, a virtual / online member group that play at different courses
Several "Air Clubs" hosting daily / weekly / monthly competition games. 
They welcome new members with minimal join fee 
Tee off time are allocated with online registration and you join the existing network
The club have subscription to the service and add you as a player to retain record of your scorecard history
3 listed below - weekly / Monthly comps
weekly comp
International Golf Society Thailand 
comprising approx 800 members, typically a D.I.Y. air club / community group hosting comps 3 x per week at different courses 
Tues, Thurs and Saturday at different courses as well as other regular events 
Game price range from 1,500 to 4,000 baht
tee off 10am
D.I.Y. book in service
managed by community group  
player size events: 20 to 45
The regular weekly games do not have a formal structure or ie formal speakers organisers presentations so it's a less cost to the corporate events and more suited to those that know how to get around
how to
is listed in the page link - 
free sign on for email newsletter 
self registration to tee off times 
this is a little tricky for newbies whereas the HOOters and Fore management comps have staff support 
---
Bangkok Wanderers 
approx 100bht life membership 
online registration - weekly event - different courses  
tee off 07.30am or 11.00am 
player size events: 20 to 45
---
Monthly comp
managed by Fore 
monthly games approx 2000 - 4000 baht
live leader board, scorecard and online link your player history
tee off times: usually 10.30 or 11am 
hOOters girls on course with drinks 
player size events: 20 to 45
post game presentation / social event at hOOter venue 
how to is listed in the page link 
free sign on for email newsletter - 1st game pay 1,000 member fee to get privileges 
---
Shopping 
the obvious is
Thaniya Plaza
, 
comprising 40 golf outlets
in 1 shopping plaza, located in Silom (business district)
the plaza has walk in skybridge access from the Bts skytrain station Sala Daeng
map search pre sets
              drop down menu to select sub categories
---
Tours 
generally speaking costs to play in organised events (tournaments) with live score / caddy / cart and presentations after the game are around 3,000 to 4,000 baht same will be over several days which will reduce the daily cost
event / tour organisers 
small operator based in Bangkok
monthly comps and or tournaments 
efficient operation with events up to 140 players 
they can arrange individual tours: 
games transfers accommodation 
many staff - high ranking in tourism and Industry awards - substantial website info, sample holiday packages and prices - see below 
they can arrange individual tours: 
games transfers accommodation 
Bangkok Golf Holidays | Golf Tours
accommodation, transfers and games
to see the expanded view within the widget below use the 
external link
| | |
| --- | --- |
| widget below external link   | "Get the most use a Host" > Bangkok PAC Small cost Big Smiles! |
Pls share me
Tip: Copy & paste these hashtags & web page url into your post for search match





BEST HASHTAGS


#GolfBangkok  

#BpacApproved    #EtBkkYes   #LuckySaidSo  



live hashtag links: click on a live hashtag link below to see how it works

 
How to use Hashtags for Social Media


Golf Hub Bangkok
Related topics
NEW TO TOWN 
Buy us a coffee
when I roam around town with a few bags of camera gear, phones and compass I get tired 
ultimately I prefer support for visit my local charity project 
Join our Community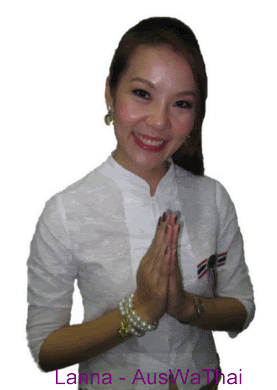 Personal Assistant  
(translated: Laeh kha suan dtua)
Our priority is You! 
We Orientate, Translate and Negotiate to ensure your seamless experience.
Tourism Bangkok
Prices from online booking services 
Obviously very extensive from the budget cost of 1,000 baht per day to 10,000 baht 5 star
some people focus on quality comforts others prefer to spend it on adventure - so its up to you
Ideally the location becomes the focus then what accommodation therein 
the sample golf holiday tour packages in this price give indicators of price of accommodation 
sample location
Sukhumvit area of BTS Asoke
High reputation for ideal tourism retail location 
BTS skytrain interchanges with MRT subway, short distance to local high speed canal ferry
lots of hotels, shops, nightlife 
We use and recommend Suk Soi 19 at BTS skytrain Asok
ideal location at skytrain station and subway interchange 
surrounded by hotels, retail shopping and nightlife
Other stuff
Places visited  
Where we visited link
why try .. . see places of interest, sort table by any column
Bangkok Hospitality & Tourism
Donate Photos, videos to to our Community Groups
Become a Roaming reporter
how it works
News