About
The American style restaurant and sports bar famous for its wings, beers. Hooters Girls are an ICON of the Hooters Brand. We are open everyday!
Logistics
Seating: Ground floor: inside: 60  outside: 20   Upstairs: inside: 40
Service: 
Breakfast, Lunch and Dinner
Open: 10.00 am till 02.00 am
Local Charity work:  
Each branch nominates a local charity for their community program, check the branch pages for details
Zoom all the way out to make a crystal ball effect and then spin it.. 
for Virtual Reality mode view 
Dermander
Best view: smartphone tablet for Virtual Reality effect

A Little History

Hooters of America, LLC is the Atlanta-based operator and franchiser of over 430 Hooters locations in 28 countries. The privately held corporation owns 160 units.

The first Hooters opened October 4, 1983, in Clearwater, Florida. The Original Six founders were quickly detained for impersonating restaurateurs, but fortunately for America, they were soon allowed to go about their business. During its history, the Hooters concept has remained true to its roots. The current logo, uniform, menu and ambiance are all very similar to what existed in the original store. This consistency is understandable given Hooters continued success and high ranking amongst the industry's growth leaders.

The casual beach-themed establishments feature music, sports on large flat screens, and a menu that includes seafood, sandwiches, burgers, salads, and of course, Hooters original chicken wings. Others have arrived, departed, and even flat out copied our formula, but we remain the genuine original.

Check in S.M.
show some love ......
Give a like, review, share
Location
note: map image may not be 
true North
, rotated for best view
by Taxi go via Soi 19 (around the block) otherwise walk Sukhumvit to Soi 15 then right and 100mtrs.
Website
embedded below larger window  
"Get the most use a Host" >
Bangkok BPAC Small cost Big Smiles!
Social media hub this page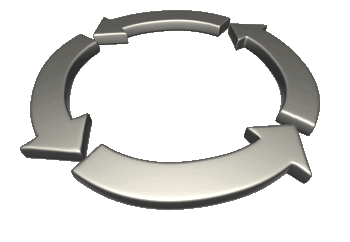 VT hOOters Soi 15
images are 360 Spherical
Tour covers: 
street view, entrance,  pics and videos 
Street view
Starting point:  looking at Hotel
Street view map tips summary
Desktop:  F

ullscreen: Icon top right | Arrows: direction; click to move | 

White frame on cursor: click to jump or zoom  

| Reposition: drag street Icon (orange person)

Smartphone: get Google street view app
Zone:
Sukhumvit
,
 icons Family, Shopping, Nightlife
Prices from online booking services 
SM channels
show the love... like, share and stuff 
do more .. 
Copy the media hub link / hashtags (above) and paste to your
post (Hashtags 
group posts into a stream
 ... cool!)
Pls share me
Hashtags this gig
Tip: Copy & paste these hashtags & web page url into your post for search match



Hooters Bangkok Suk Soi 15 afront the Four Points by Sheraton Hotel, big windows, 2 levels with raised outdoor balcony, TV screens and Girls, Girls, Girls.   close to BTS (skytrain) station Asok, SM hub http://goo.gl/PsMXso

BEST HASHTAGS
#HootersSukSoi15  #HootersBkk  #BkkBarSports  #BtsAsok  #BkkAchiever  #BpacApproved  #BkkSukSoi15  #EtBkkYes   #BkkZoneSukhumvit 



Buy us a coffee
when I roam around town with a few bags of camera gear, phones and compass I get tired 
ultimately I prefer support for visit my local charity project 
Join our Community
Tourism Bangkok
Prices from online booking services 
Other stuff
Recommended Events
Places visited  
Where we have been link
why try .. . see places of interest, sort table by any column
Bangkok Hospitality & Tourism
Donate Photos, videos to to our Community Groups
Become a Roaming reporter
how it works
News