Google St View: 360 Step inside
if more than 1 image hover cursor over image to see white arrows to move, 
best option is use external link below image
rotate mobile to landscape mode or use 
tip: use external link, match sample image to fly, jump, walk 
tip: fly, jump, walk tricks shown in link "FREE Drop" 
see section this page under Street View 
2. 
S
tep 
I
nside 
more images and better control in in virtual tour this page 

IGST:
International Golf Society Thailand
The largest Bangkok golf society with over 900 members , we play every Tuesday and Thursday at 10h00 and every Sunday at 12h30 , also we have regular away days, tours, matches - come and play with us - golfers of all levels are welcome!
Logistics
free sign up

weekly email updates; games events with online registration

weekly games at different courses

 
---
Why join
Point of Difference
updated 31/08/22 per Charles
free sign up / no member fee  - pay a nominal comp fee and win cash prizes 
Network of players - good for social and business
Access to courses not available to the Public
with a membership base of almost 1,000 players with connections that grant access to courses that are normally members only
Society shirt available - available on the day (high quality)
weekly games / comps (3 per week) at different courses
monthly events
complimentary subscription to True Handicap where every player can record their scores and obtain a current WHS handicap
Courses played 
all ranges: low - medium and high priced, whilst the regular games are around Bangkok (60km radius) we visit other provinces including Pattaya, Hua Hin, Chang Mai, these provinces are usually based on weekend events with accommodation options
Dates of games are shared in regular emails with a link to the time sheets to book. 
Ideally we need you to commit to the booking 2 wks in advance so we can fine tune the allocation times with the course admin.
trialing July 2022 a webpage calendar to show future game dates (see sub page)
---
How to Join
updated 21/06/2022
To initially join send an email 
igst2.thailand@gmail.com  o
r a Whatsapp message to: (66) 0644162823.
with your name (1st and last) and golf handicap
The player's name and email is added to the system and register them for event, as they receive invitation to the game they accept or decline.
IGST plays every Tuesday, Thursday and Sunday at different courses around Bangkok. Membership is free and open to golfers of all levels.
Each new member receives a complimentary subscription to True Handicap (normally 15 USD).
IGST uses the latest Golf Genius software and all players are required to hold a current WHS handicap (this is obtainable through True Handicap).
All new members receive an explanatory email and a pdf of the club rules.
STAY CONNECTED
on submitting your email, receive weekly emails with details of events / games and links 
approx 5 emails per week being 3 games and results of games
or 
like the IGST facebook page and receive updates in your fbk stream
Who are the members 
the main regular players (20) are expats and Thai based in Bangkok that have a strong love for the game and play 3 x per week
the others are people from all around the world that visit Bangkok and want to join the comp to access courses they would not gain access 
Player group is typically 20 to 30 people however this dropped during covid 
Sub page
Check in S.M.
show some love ......
Give a like, review, share
select a channel / hashtags and be loved 
Photo taken from IGST fbk page showing group photo after game
Location
80 Soi Sukhumvit 22, Khlong Toei, Bangkok 10110
office only - admin for air-club at 
Wilshire Condo
note: map image 
IS NOT true North
, rotated for best view
Charles (CEO) has stock of IGST logo golf shirts available 
khun Oh brings them along to games 
snapshot of photos from IGST fbk photo album post
Youtube  Pending

shorter clips
PENDING
Social media hub this page 
snapshot of photos from IGST fbk photo album post
360 Spherical photos
Best view with smartphone
why:
VR: Virtual Reality effect, 
turn you or device at any angle 
click a thumbnail to watch in 360 
Theta site lets you change the display styles - see options below images in Theta site or     

Virtual tour
Pro users 
sample image from tour to show how to access images 
if your unsure how to drive the tour platform go the newbies section to get the basics

3rd party site/s and Google Street View - STEP INSIDE


Tee Sheet
note: Generally registration opens at 12H00 two weeks before the event but earlier for special events - you can view all rounds open for signup by using the golf genius app:
Nominal comp fee (usually 300bht) with cash prizes on the day
to join a comp
1. you must be a member to sign up for a round 
3. Login to the golfgenius app using dedicated code: IGST21 
    then choose MEMBER PORTAL, HOME, ROUND SIGNUP
Once registered in TEE SHEET
you receive email confirmation (the society manager has tagged your email to your name to automate the process)  
You can add guests and send a message to the league manager.
If you wish to see who has already registered for open events then choose TEE SHEETS.
tip:  use the chat group to share rides to the games 
---
If you wish to join the IGST Whatsapp chat group ( no politics or obscene trash talk allowed) please join using this link
If you don't want to chat but just need to see the tee sheets posted before every game then please join using this link:
Events
image of monthly events as well as a calendar you can merge 
The society generates multiple emails during the week, typically 1 for each game and a refresher on Monday
---
Member eCard
Free to Join the Society 
download a member eCard
Members Dashboard
option to make your card Personalised 
Bronze / Silver / Gold
SM channels & best hashtags below please give a like, review and share
 many more channels links below best hashtags 
SM channels
show the love... like, share and stuff 
do more .. 
Copy the media hub link / hashtags (above) and paste to your
post (Hashtags 
group posts into a stream
 ... cool!)
Pls share me 
Hashtags this gig
Tip: Copy & paste these hashtags & web page url into your post for search match



IGST ( International Golf Society Thailand) based in Bangkok is an air club playing various courses weekly with online registration tee off times https://golfer.fyi/IgstAirClubBangkok

BEST HASHTAGS
#IGST  #IGSTGolfBangkok  

#GolfBangkok  

#BpacApproved    #EtBkkYes



live hashtag links: click on a live hashtag link below to see how it works

 
How to use Hashtags for Social Media


IGST
Golf Society Bangkok
Related topics
Golf Icons Bkk
summary only 
to see all click link bottom of widget and sort by any column
NEW TO TOWN 
Buy us a coffee
when I roam around town with a few bags of camera gear, phones and compass I get tired 
ultimately I prefer support for visit my local charity project 
Join our Community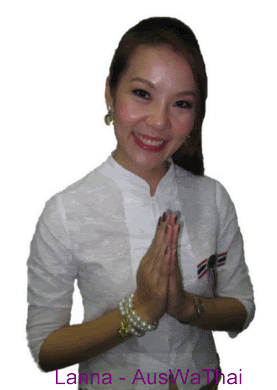 Personal Assistant  
(translated: Laeh kha suan dtua)
Our priority is You! 
We Orientate, Translate and Negotiate to ensure your seamless experience.
Tourism Bangkok
Prices from online booking services 
Other stuff
Recommended Events
Places visited  
Where we have been link
why try .. . see places of interest, sort table by any column
Bangkok Hospitality & Tourism
Donate Photos, videos to to our Community Groups
Become a Roaming reporter
how it works
News