fail fail fail its how we succeed 
About me
The Nutty professor 
my 360 stuff
apart from recording to this website  in the table below 
other 
other
What's hot
Feb 2019
2. app: vid to pic (in case I missed a shot)
3. host site: RoundMe - unique url on each image (multiple start points)
wish list: site to include option to share/sell rights to vendors
2018.12 
Who's you Daddy
follow these legends 
Summary
last 5 by latest edits - full list bottom of page with sort option
sub page does not show all: some tests include several apps so best to use the directory (summary above and full at bottom of page with sort option)
in progress 
various apps listed here with draft notes (scribble notes), if they cut the grade they are advanced to a dedicated lab test page to expand the test with samples to verify with app host before we share to networks .. the app needs to have a minimum level of practical use for 360 users 
The tests are for 360 which squeeze of lot of content into the image as it wraps around into a sphere so we need super high resolution and 2x1
Pixaloop
2018.11.12 spotted today, downloaded   - same theme as Plotaverse 
has 4K and original file spec - HORAH
cost $30 pa for pro or $80 lifetime 
requested code to test drive  - basics limited to 1080 which is impressive 
---
Plotaverse    IOS and Android  desktop and mobile
2018.09.25 Motion effect to image
2x1 vid res 1900
2018.10 reported to co need 4k res 
---
Vinci (IOS & Android)) FREE size: 25mb Purpose: Arty filters
---
Animatix  started 2018.08.27    IOS   - motion to pics 
website
motion on photos to video  - single image to video  as gif, vid or live pic
Video format 2x1 ok, res 1280  (need to get closer to 4k) 
three base effects with sub effects 
2018.09.05 no screen rotation, can pinch zoom,  effects apply to full image not partial image ie, brush in/out or anchor/freeze for such things as 
signs or logos 
apps that freeze area within image Plotaverse (anchors) and MaskArt (brush), Werble use layer that can be sized 
feedback given to app team 2018.09.05 they confirm they are adding the freeze area option - yeah yeah 
2018.09.01 
Inkwork 
 (2x1) max re 5000  good for contrast, close ups
Pic only, not really getting this compared to others (needs to be up close or dramatic contrast content) - perhaps banner with scenery objects
2018.09.01 
Brushstroke
  2x1 max 5000 arty good for contrast
awesome canvas:   works best with bright contrasting colours
2018.09.18 fun app many aspects but limited for 360 as the brush does not do justice to micro detail which is present in 360
2018.09.01 
ToonCamera 
2x1 Pic & Vid: retain original resolution, very good used mths ago deleted in error glad to see it again. many filter levels
Pic or vid:  video scenes are amazing - many levels of toon effects 
  2018.09.18 enjoying tests with this app - many variables 
res:  image input      output             
res: video: input 3840   output
2018.09.01 
Relight
  2x1 retains original res size pic and vid   
Pic or Vid:  far more then its sister app Brightly:  
1. many Modes (low light, artist, clarity, sky, dramatic, over exposure, fog; each has many presets and slider
2. 
save options: retain elements to change later
2018.09.18 enjoying tests with this app - many variables 
                      Vid res 3840 crashes 
Photo res: input                        output
2018.09.01 
Brightly
2x1 retains original res size pic and vid   astonishing results so far
Pic or Vid: astonishing ability to work the media. auto lighting adjusted with manual override, plus option for usual variables such as contrast, structure, saturation, warmth and more, Geo tagging
  2018.09.18 enjoying tests with this app - many variables 
res:  video: input 3840  output 1920 
---
skylab adds skies to photo + objects in sky
Circular creates little planet
---
2018.07.14   
2018.10  - good channel lots of view
---
Cardboard Camera 2018.07.14 downloaded and enjoyed the quick glance and drafted a
labtest page Pano
---
Insta Toon  2018.07.14  downloaded, paid for upgrade awesome effects .. no 2x1 so I emailed app author  otherwise so good features to compare to ToonCamera
                           2018.09.20 very exciting filters but not 2x1 so cant use for 360 .. email app author again
---
ToonCamera 2018.07.14 ratio 2x1 yes output resolution - original size     video output 1336   
website
  2018.09.18 enjoying tests with this app - many variables 
---
Colour Pop IOS
   2018.07.14    ratio 2x1  output original res   1st glance looks easy to drive about $5 to buy off ads and watermark 
---
Nception  2018.09.20  IOS
crazy 
2018.10 trying to find time to test on 2D busy work and tour work  - so bad luck lol
---
Best value
1. endless free view of 360 spherical photo / video 
get the FREE app host site of 360 Spherical TV VeeR and watch endless 360 pics and videos
and they have excellent blog
I'm guessing I get a report of people that join so I will share so you know it happened 
Submit your app
Minimum requirements for 360 Spherical
1. image ratio of 2 x 1 
2. larger than normal resolution (spherical wraps into a Sphere, 4k becomes 2k)
wish list
other: 
1. wrapping and warping for the sphere 
2. inject metadata 
nb: 
dedicated apps can handle this see details this page
Photos
Minimum 
1. image ratio 2 x 1 
2. Resolution 3000 x 1500 ideally app feature offers option for original size ...  consumer market average 5000x2500 as at 2018.08
Videos
Minimum 
1. image ratio 2 x 1 
2. Resolution min 2k but ideally 4k  (360 spherical wraps into a sphere 4k becomes 2k)
Inject Metadata into the output file
special data that gives intel for spherical - summary in this page under inject metadata or go to the 
detailed page
I enjoyed working / collaborating with various app hosts that show enthusiasm to develop and mod their apps to support the 
360 community
most recent 
collaboration:   added metadata to output file, making this app an must do for all 360 users
collaboration:  corrected and fine tuned 4k resolution, added motion stickers and working on warp and metadata
Distribution channels
Feedback
faults, ideas, new apps to try contact me 
Related topics




about
360 apps
last 5 items by latest edit: open table to see all
share this page 
Disclaimer
WARNING: lab test often includes multiple widgets embedded objects which means the page needs a little more time to download 
so be a little more patient than norm
the test are done by me as a end user and share to community free when I have time, the limited time is applied to the practical use of the product not spelling / grammar and window dressing as its not a commercial activity  
Buy us a coffee
when I roam around town with a few bags of camera gear, phones and compass I get tired 
ultimately I prefer support for visit my local charity project 
360 spherical 
1. volunteered page contact: moderators speller checkers welcome
2. page topic:  contact Phill Smith - details in page 360 apps "
submit your app
" 
3. 
this website refer below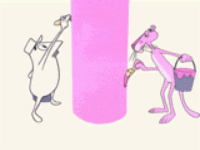 Directory
nb: these are actual tests -> b4 creating this page many are shown in basic in page 
360 apps
sort by any column