top
Relationship vowels & Values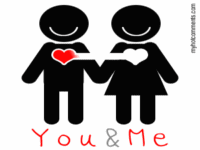 When we started out in grade school we learned about language – 
and one key part of language that we were all taught was vowels. Yes – A, E, I, O, U and sometimes Y!  What they were really teaching us was the importance of vowels in the English language – without knowing how to use them we'd have a terrible time learning how to communicate.
This is also true in the area of intimate relationship. If we don't know how to use the vowels in the language of relationship we will likely have a very difficult time relating with our partner.
So what are the vowels of relationship you might ask? These are the attributes, aspects and tools that are essential for creating intimacy, connection and harmony in your closest relationship. Let's take a look at what these vowels look like in relationship.
Authenticity and Appreciation are the cornerstone traits that deepen connection. Speaking from your heart will keep you in a place of authenticity. Listening to your heart will allow you to appreciate both your partner and yourself.
Emotional Expression, knowing what your emotions are, being willing to own them as your creation and being willing to express them to your partner, starts the process of communicating what is true for you in each moment. No more mind reading required. And with this comes the opportunity for your partner to appreciate you.
Integrity, which can be best summed up as living in a fashion where there are no outstanding or unsaid feelings or incomplete actions. You'll recognize an incompletion by noticing a situation that keeps repeating in your mind.
Openness, first and foremost, openness to learning. This comes when you see every relationship interaction as an opportunity to learn something about yourself. When someone does something or says something no matter how you might think they are "wrong" or "inappropriate" being open to learning means wondering back in your own direction – 
"what's there for me to learn here"?
Unarguable truth. Telling the unarguable truth and only the unarguable truth is the most effective way to avoid the extended periods of bickering that are the hallmark of so many of today's relationships. Unarguable truths are "I" statements where you express how you feel physically, how you're interpreting your current emotions and what it is you want in this specific situation.
 When You Speak The Unarguable, People Don't Argue
And sometimes …
You, Your partner and Your relationship. It's important to remember that these are the three (3) distinct parties in every relationship. You only have control over what you say, do, think and feel and you only have control over what you bring to your relationship. Stick to this realization and honor your partner by realizing this is also true for them and you'll do wonders for increasing connection in your relationship.
By focusing on the vowels of relationship, being authentic and appreciative, taking responsibility for your emotions, acting from integrity, being open to learning, speaking the unarguable truth and remembering you only can be responsible for yourself, you will have learned the basic foundation for creating a relationship that is full of intimacy, connection and harmony.
Schools out! Have a great week
Buy us a coffee
when I roam around town with a few bags of camera gear, phones and compass I get tired 
ultimately I prefer support for visit my local charity project 
Join our Community
Tourism Bangkok
Other stuff
Recommended Events
Places visited  
Where we have been link
why try .. . see places of interest, sort table by any column
Bangkok Hospitality & Tourism
Donate Photos, videos to to our Community Groups
Become a Roaming reporter
how it works
News