About
Scout makes trip planning faster by combining Google Maps and Sheets/Docs into one web app
.
📍
Collect
places in a list
📝Add
notes
("why did I add this place again?")
Comment by author
Thanks for hunting us
@chrismessina
! 🙏 Hi Product Hunt 👋 I'm Eric. We built
Scout
because planning a trip is painful and time consuming. Sometimes it felt like a chore. We found ourselves constantly switching between Google Sheets/Docs and Google Maps to see where places were. We tried other apps out there but nothing was simple, flexible, yet provided the right amount of structure. So we decided to build our own that satisfied what we wanted.
Features:
📍
Lists
- Dump all your places you collect from friends, travel blogs, and websites 🗺
Map
- See where places are clustered to plan an efficient route 📝
Notes
- Add tips like how to get there or what to eat 🗓
Itinerary
- Drag and drop places to track what and when you're doing things 👫
Collaborate
- Share a link and anyone can add places (even without an account) 🧭
Route overlay
- See the path you're taking 🗣
Yelp and TripAdvisor
- Links to your favorite review sites are 1-click away 💬
Simple sharing
- Easily share beautiful trip recommendations with friends (
like this
)
What's different about Scout?
Scout gives you the flexibility of both a
list of potential places
and a structured
itinerary
. For example, you can add a bunch of restaurants you may want to go to and decide at lunch time based on how you're feeling. But you can also create an itinerary with specific attractions you know you'll visit.
Testimony
By Phill Smith Dec 2019
Testing now
what I like so far
1. list - quickly build a shared list; things to do, places to eat
grabs google map listing or manual selection
2. drag them into itinerary 
add time and comments
3. view map and add from map
This app is best for 
PRE TOUR 
to 
create a mission / Itinerary 
creating a memory on tour use TRACK MY TOUR
IOS Track my tour, use photos (with gps metadata) to build waypoints (places visited)
then later add tour comments (diary) notes, links and multiple photos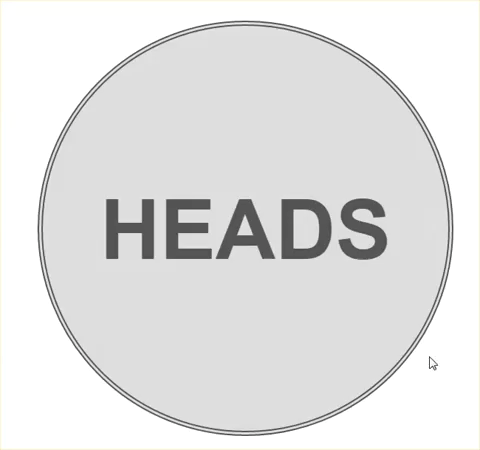 undecided .. flip it heads or tails 
So you don't know WTF to do with your life? You're not alone.
Let the internet determine your future destiny. This website exists as a choose-your-own adventure guide to happiness and life fulfillment.
WA 
All you have to do is click here
Pls share me
Scout travel itinerary app using seamless infusion of google docs and google maps and sync desktop to mobile 
https://lnkd.in/fQzyJAZ
Related topics
Post tour
Ideal for day events covering multiple areas
has a gps tracker or accepts data from other gps trackers to generate a 3D video of your outing
This app (SCOUT) is best for 
PRE TOUR 
to 
create a mission / Itinerary 
creating a memory on tour use TRACK MY TOUR
IOS Track my tour, use photos (with gps metadata) to build waypoints (places visited)
then later add tour comments (diary) notes, links and multiple photos
Join our Community
Buy us a coffee
when I roam around town with a few bags of camera gear, phones and compass I get tired 
ultimately I prefer support for visit my local charity project 
Other stuff
Recommended Events
Places visited
Where we have been link
why try .. . see places of interest, sort table by any column
Bangkok Hospitality & Tourism
Donate Photos, videos to to our Community Groups
Become a Roaming reporter
how it works
News