Top
Siam Niramit สยามนิรมิต 
BANGKOK has a reputation for its night life scene, entertainment, pubs and seedy red light districts, all enjoying a roaring trade on the heels of tourism. But when it comes to culture the options diminish to just one major city location; Siam Niramit.  Exclude the city's dinner and cultural dance shows, puppetry and the classical performances at the National Theatre, and what remains is the mega cultural performance that unfolds nightly at Siam Niramit.
Established six years ago, the show is popular with both Thai and expatriate residents who are looking for a suitable entertainment venue to introduce Thai culture to their guests visiting the country. It has also gained strong support from tour operators particularly those specialises in Asian markets
what they say
....  
5 star 
> outstanding entertainment, an engaging and breath taking stage show introducing Thai Culture.  
Get there early, browse the replica Thai Village, try an Elephant ride. Option for a buffet dinner and dazzled, it's a big show, huge cast, stunning props and lighting.  
Logistics
Best ages: suites all age groups
Price: Medium  see website
Language: English and Thai
Check in S.M.
 show some Social Media love ......
Location
Getting there: 
Bookings
check the prices from the various online booking services 
Website
embedded below 
larger window  
"Get the most use a Host" 
> Bangkok BPAC Small cost Big Smiles!
Google+ below - open album  <>  fullscreen slideshow
Facebook album at B.Pac - open album
Gallery this page in SM links below or google search
Google street map view
Starting point:  Entrance to car park
Street view map tips summary
Desktop:  F

ullscreen: Icon top right | Arrows: direction; click to move | 

White frame on cursor: click to jump or zoom  

| Reposition: drag street Icon (orange person)

Smartphone: get Google street view app
Hotels
Agoda Search: 
Tip: Copy & paste these hashtags & web page url into your post for search match

Siam Niramit is one of those "Must See" Icons of Thailand, huge cast theater performance is "Spectacular" showing history and culture  SM hub 
http://goo.gl/tQPIvo
BEST HASHTAGS

#SiamNiramitBkk  Industry #BkkTheater  #BkkKidsStuff  #BkkFamilyFun

related #MrtThaiCulturalCentre   #BkkAchiever   #BpacApproved



How to use Hashtags for Social Media


SM channels
Popular links for this venue are listed below.

Tips: 
1. 
Copy above "Best Hashtags" & web url to group your search results
2. 
Donate data, see roaming reporter options below this section  
SM menu QR Codes
Scan the QR codes for fast access to channels 
Save time 
with 
social media posts
copy our hashtags and weblink from
Hashtags this gig
, then add comments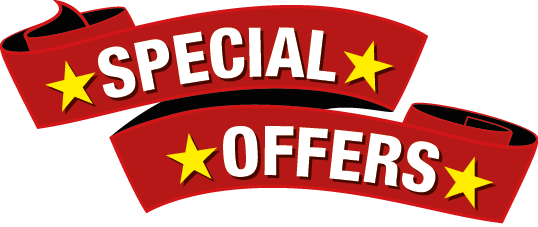 when we find them we add to 
pls do tell us more so we can update the list
Be Served
Serve yourself > D.I.Y. 
New 
to town?
Bangkok 
Novice to Advanced
, multiple search engines
Group leaders
 "
tour database
", logistics on 600 venues (free support for developers)
Tour zones
Buy us a coffee
when I roam around town with a few bags of camera gear, phones and compass I get tired 
ultimately I prefer support for visit my local charity project 
Join our Community
Hotels nearby
Other stuff
Recommended Events
Places visited  
Where we have been link
why try .. . see places of interest, sort table by any column
Bangkok Hospitality & Tourism
Donate Photos, videos to to our Community Groups
Become a Roaming reporter
how it works
News