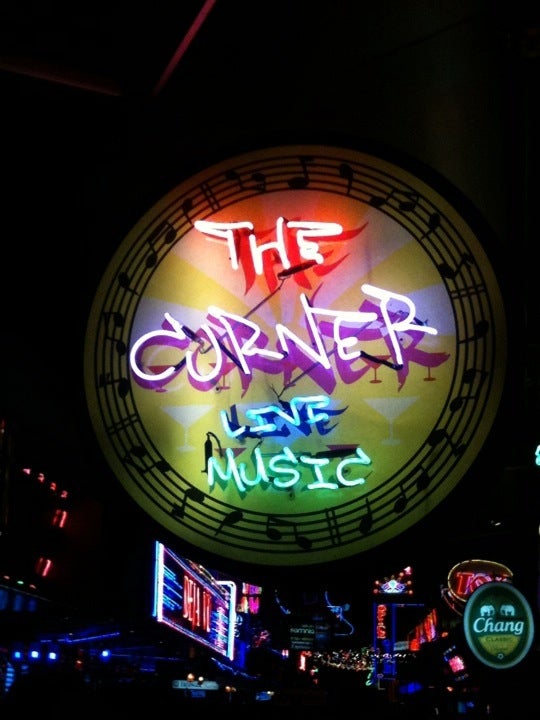 Located at the entrance to Soi Cowboy is the Corner Bar which features a live band that is just ok and is a long way behind the best live band within Soi Cowboy

The bar area is smaller than the Country Road Bar which is opposite, and only has one pool table. It's very apparent that the music is too loud but that's the gig and those here want it that way
Logistics
Seating: inside: 100  outside: 10 
Entertainment: Band Music, 1 Pool Table
Popular with music lovers 
Open:  01.00 am or 02.00 am based on current laws
Check in
show some love .....
all SM channels and best hashtags
Give a review, tag friends, share into network/s 
Location
4/51 Soi Cowboy, Khwaeng Khlong Toei Nuea, Khet Watthana, Krung Thep Maha Nakhon
 Ba
ngkok Thailand 
Longdo map link
 is in 
Thai & English for taxi, 
Google map link in SM menu for GPS navigation
Getting there: 
150 mtrs from
BTS (Skytrain) station Asok [street view] take exit gate 3 or 5 and cross Soi 21  
Google+ below - open album  <>  fullscreen slideshow
Facebook album at B.Pac - open album
IN PRODUCTION
Gallery this page in SM links below or google search
Virtual tour
image below is the starting view
pls use the newbies link to fastrack controls
Street view
Starting point:  10 feet inside Soi Cowboy from Soi 21 (Asoke rd)
Street view map tips summary
Desktop:  F

ullscreen: Icon top right | Arrows: direction; click to move | 

White frame on cursor: click to jump or zoom  | Reposition: drag street Icon (orange person)

Smartphone: get Google street view app  
HOW TO access "Street view and 360 Photo Spheres":  from google map drag street view Icon to Position 
help video
360 Panorama
    Inside Bar -  
watching the Band
  Options: (Desktop) Resolution:
 bottom right corner | Zoom: double click  | Full page:  top right
Other:     Scene 2:        Scene 3:            
see all on 1 page with hashtag   tba
Tour zone Icons
last 9 by latest edits:  open table to sort by any column
Hotels nearby
Tip: Copy & paste these hashtags & web page url into your post for search match



Corner Bar on corner of Soi Cowboy and Soi 21 (Asoke) is where you night begins and ends, live music, pool table. The gig is loud and dim lights, somewhat nightclub, SM hub http://goo.gl/0akgwT  

BEST HASHTAGS
#BkkCornerBar  Industry #BkkNightlife   #BkkLiveMusic  

 

#BkkSoiCowboy  


related  #BtsAsoke   #MrtSukhumvit  

  





live hashtag links: click on a live hashtag link below to see how it works


How to use Hashtags for Social Media

SM channels
show the love... like, share and stuff 
do more .. 
Copy the media hub link & hashtags (above) and paste into your
post, the hashtags 
will group the posts into a stream
 ... cool!
Share this page
Related topics
Virtual tour
images are 360 Spherical
Bookings
free to enter the Soi 
hectic entrance from Soi 21 
as much as it is from the other end at Soi 23 
  Prices from online booking services 
or try 
Prices from online booking services 
Tour zones
Buy us a coffee
when I roam around town with a few bags of camera gear, phones and compass I get tired 
ultimately I prefer support for visit my local charity project 
Join our Community
Other stuff
Recommended Events
Places visited  
Where we have been link
why try .. . see places of interest, sort table by any column
Bangkok Hospitality & Tourism
Donate Photos, videos to to our Community Groups
Become a Roaming reporter
how it works
News