About
Sole Mio is an authentic Italian restaurant and pizzeria in the lively entertainment area of Thong Lor.
Since 1992, this authentic Italian cuisine has been serving traditional thin crust pizzas, creamy risotto, homemade fettuccine, ravioli, and gnocchi as well Italian style appetizers, soups, and salads to satisfy the customers in Thonglor. Owned by a native Italian, Sole Mio is best known for its carefully selected ingredients flown in directly from Italy and the detail-oriented team who prepares every dish according to the original time-consuming recipes. 
But many customers have confirmed that it's worth waiting for and they would certainly come back. Amid the friendly atmosphere, a wide selection of food is listed on the menu; customers may also select the level of spiciness and the portion that suit their calories need. Tripadvisor's Certificate of Excellence 2015 can ensure the quality as well.
Google St View: 360 Step Inside
if more than 1 image hover cursor over image to see white arrows to move, 
best option is use external link below image
tip: fly, jump, walk tricks shown in link "FREE Drop" 
see section this page under Street View 
2. 
S
tep 
I
nside 
more images and better control in in virtual tour this page 

Check in S.M.
 show some Social Media love ......

Real time discount voucher: Sole Mio Thong Lor 
free sign in, reserve your seat for up top 50% discount
about Eatigo and download app
Home Delivery: 
Food by Panda -
page
Reviews
Location
81, Thonglor 13 (Soi Akkaphat) Road, 55 ถนน สุขุมวิท, North Klongton, Wattana, Bangkok 10110, Thailand
note: map image may not be 
true North
, rotated for best view
Google map link in SM menu for GPS navigation
About 1.3km  from BTS (skytrain) Station Thong Lo, exit gate 3 to Soi 55 then Soi 13
Social media hub this page 
360 Spherical photos
Best view with smartphone
why:
VR: Virtual Reality effect, 
turn you or device at any angle 
Site: Theta:  
Powerful zoom in / out
click a thumbnail to watch in 360 
  - 
have fun morphing the images
Theta site lets you change the display styles - see options below images in Theta site or     

Virtual tour
Google Street View - STEP INSIDE
rotate mobile to landscape mode or use 
tip: use external link, match sample image to fly, jump, walk 
tip: fly, jump, walk tricks shown in link "FREE Drop"
An extension of Street view where 360 images are inside places (buildings and property) 
rotate mobile to landscape 
best option is use external link below image
Mobile link: see get free app 
- link below
short link to Step Inside 
widget / window below 
if not able to view or display 
Social Media
SM channels
show the love... like, share and stuff 
do more ..
Copy the media hub link / hashtags (above) and paste to your
post (Hashtags 
group posts into a stream
 ... cool!)
Pls share me
Hashtags this gig
Tip: Copy & paste these hashtags & web page url into your post for search match



Sole Mio is an authentic Italian restaurant Cuisine in trendy zone Thong Lor, tucked away in a quiet Soi you'll enjoy the reclusive treasure that awaits you, SM hub https://thaibis.family/SoleMioItalianBkk

BEST HASHTAGS
#SoleMioBkk  Industry #BkkDining  #

BkkItalianFood 

related     #BtsThongLo  

 #

BkkAchiever   #BpacApproved

 

   #EtBkkYes  

#BkkZoneSukhumvit



live hashtag links: click on a live hashtag link below to see how it works




How to use Hashtags for Social Media


Best Italian Food Bkk
NEW TO TOWN 
Buy us a coffee
when I roam around town with a few bags of camera gear, phones and compass I get tired 
ultimately I prefer support for visit my local charity project 
Join our Community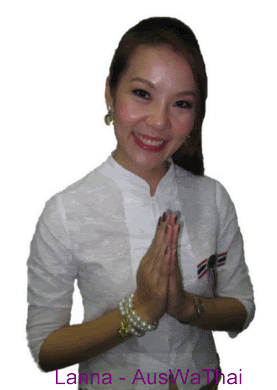 Personal Assistant  
(translated: Laeh kha suan dtua)
Our priority is You! 
We Orientate, Translate and Negotiate to ensure your seamless experience.
Tourism Bangkok
Prices from online booking services 
Other stuff
Places visited  
Where we have been link
why try .. . see places of interest, sort table by any column
Bangkok Hospitality & Tourism
Donate Photos, videos to to our Community Groups
Become a Roaming reporter
how it works
News